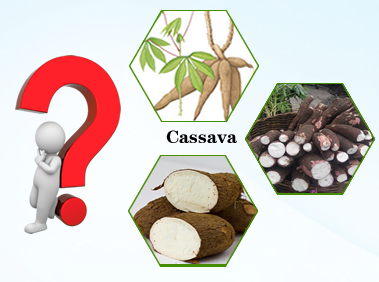 What is cassava?
Cassava is a major staple food in the developing world, providing a basic diet for over half a billion people. It is one of the most drought-tolerant crops, capable of growing on marginal soils. Nigeria is the world's largest producer of cassava, while Thailand is the largest exporter of dried cassava. The cassava tuber is long and tapered, with a firm, homogeneous flesh encased in a detachable rind, about 1 mm thick, rough and brown on the utside. The flesh can be chalk-white or yellowish.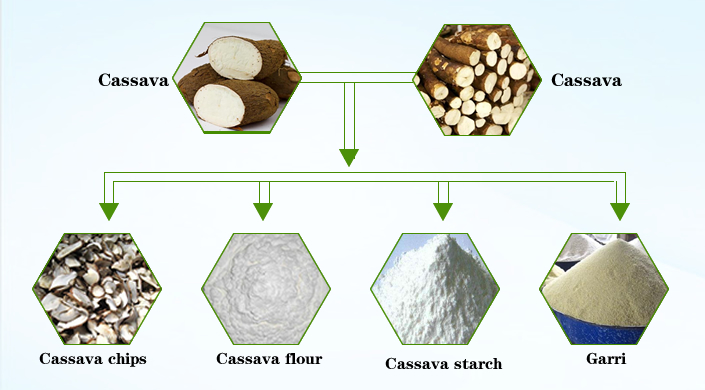 What products can be produced from cassava ?
Cassava roots are very rich in starch and contain small amounts of calcium (16 mg/100g), phosphorus (27 mg/100g), and vitamin C (20.6 mg/100g). So cassava root is very good raw material used to make cassava starch,cassava flour, cassava chips and garri etc.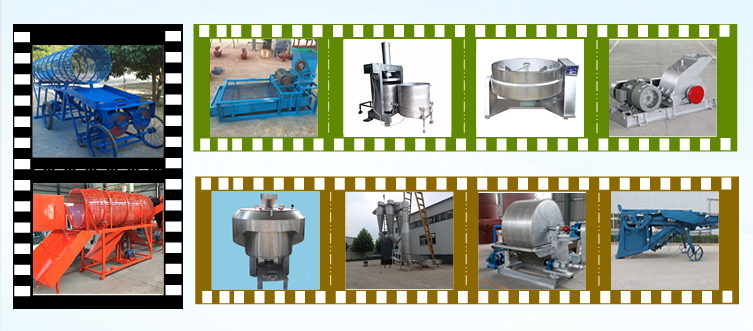 Which kinds of cassava processing machine we have?
We are professinal in manufacturing the cassava starch processing machine, cassava flour processing machine, garri processing machine, cassava chips processing machine, cassava planters, cassava harvesters etc.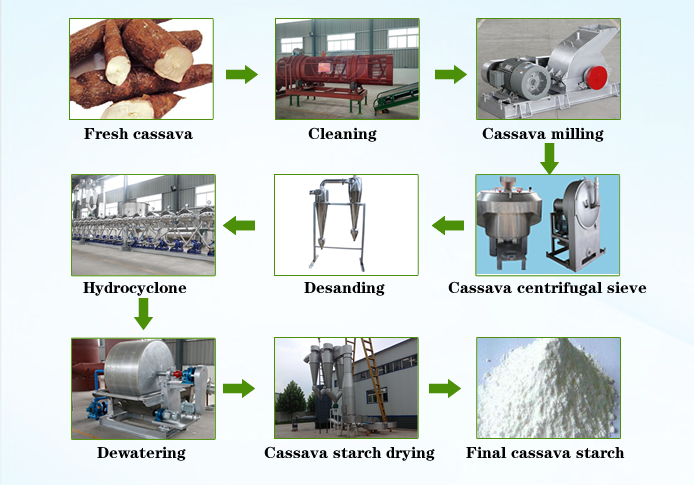 How to produce cassava starch?
Cassava starch is extracted from fresh cassava in Hydro cyclone technology.Below is the detailed process:
Fresh cassava tubers
Washing and peeling
Cassava milling
Cassava centrifugal sieve
Desanding
Hydrocyclone for the concentrating and purifyinDesanding
Dewatering
Cassava starch drying
Final cassava starch packaging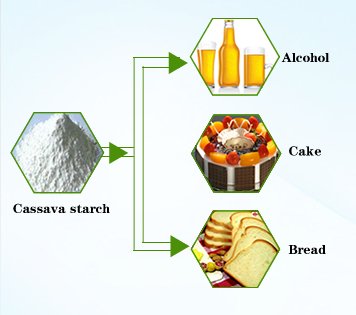 What is the usage of cassava starch?
directly as cooked starch food, custard and other forms;
thickener using the paste properties of starch (soups, baby foods, sauces and gravies, etc.);
filler contributing to the solid content of soups, pills and tablets and other pharmaceutical products, fee cream, etc.;
binder, to consolidate the mass and prevent it from drying out during cooking (sausages and processed meats);
stabilizer, owing to the high water-holding capacity of starch (e.g., in fee cream).

What is cassava flour?
A root called yucca is the plant used to produce cassava. Cassava is somewhat synonymous with tapioca, which is the starch extracted from it. The flavor of cassava is very mild, and it works better for binding than other whole-food-based flours, which means gluten-free bakers can bake goods that hold together with less reliance on gums and other starches.
High-quality cassava flour is made within a day of harvesting cassava root. It is very white, has low fat content, is not fermented and does not give a bad smell or taste to food products and can mix very well with wheat flour for use in bread or cakes.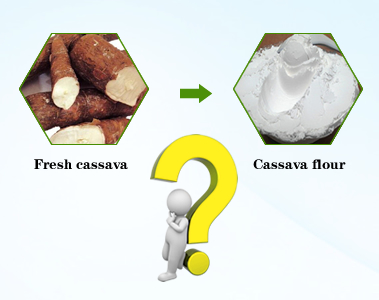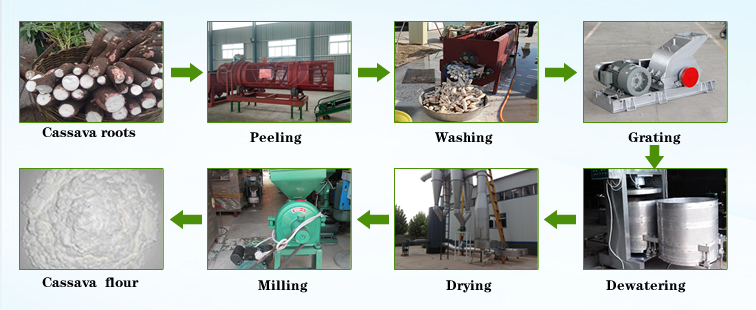 How to make cassava flour from fresh cassava ?
The basic unit operations in cassava flour production from fresh cassava roots are:
Selecting roots: Harvest or buy healthy, mature, firm, freshly harvested cassava roots. These should have no bruises. The flesh of the roots should be white with no cracking and few fibrous roots.
Peeling: The cassava roots are peeled manually to reduce high peeling loss associated with mechanical peelers due to irregular shape of cassava root.
Washing: Peeled root is washed with sufficient quantity of potable water to remove sand, dirt and other contaminants.
Grating: Use a mechanical grater to grate cassava roots into a fine mash.
.Dewatering : Pack the grated cassava mash into a clean bag . Press the bag using a hydraulic press to remove excess water until the cassava is crumbly.
Drying: Dry to moisture level of below 14%.Drying could be by sun drying if the quantity is not much or if he period is dry season when there is no possibility of sudden rainfall. The ideal method of drying is the hot air dryer. Though the hot-air dryer is more expensive, the drying process is more reliable and of higher quality.
Milling: Mill the dried cassava mash to produce cassava flour.
Sieving and Packaging: The cassava flour is sieved to remove fibrous materials and any lumps. and packaged appropriately.

What is garri?
Garri (also known as gari, garry, gali, "cassava flakes"or occasionally tapioca) is a popular West African food made from cassava tubers. The spelling 'garri' is mainly used in Cameroon, Nigeria, Sierra Leone, Benin, Togo and 'gari' in Ghana. In some sub-Saharan regions of Africa, it is referred to as 'gali'.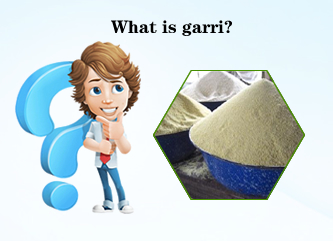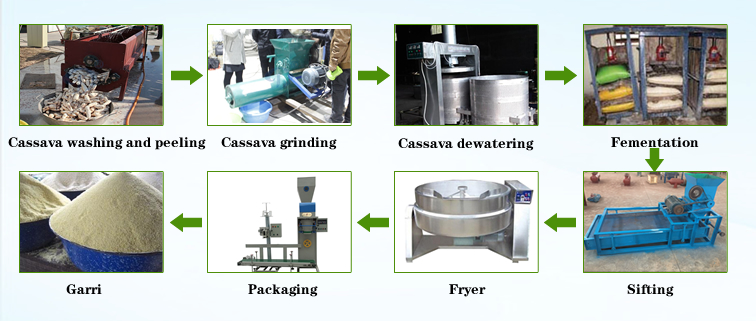 How to make garri?
Garri is the main food in African market,normally we use the traditional method to make garri
Cassava washing and peeling
Cassava grinding
Cassava pulp dewatering
Fementation
Sifting
Frying
Sifting and milling
Packaging

How to make cassava chips?
Cassava peeling and chipping: The washed tubers are carted to the chipping machines where they are chipped into small chips of about 1-2 centimetre thickness and 6-7 cm long. The sizes can be changed according to the customer's demand.
Cassava chips drying: The wet chips are taken to the Rotary Dryer where they are dried to 12-14% moisture content.
Packing: they are then weighed and bagged in 50kg polypropylene bags and stored.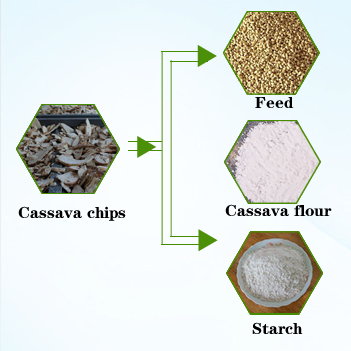 What are the usage of cassava chips?
Dry cassava chips could be used in livestock feeds.
Dry cassava chips could also be used to cassava flour making.
Dry cassava chips could also be exported to cassava flour making factories.
contact us
Skype:

elina881130

Address:

No.133 Yaozhai Road, Jinshui District, Zhengzhou City, Henan Province, China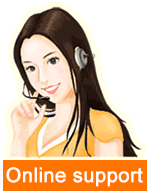 Leave a message

Tel/Whatsapp:
+8613526615783