Product
---
Cassava flour extraction from cassava machine
---
Cassava flour extraction machine
Cassava is mainly distributed in Africa, which is an important source of edible amylum. Besides, the cassava can be engaged in producing various products of cassava starch, cassava flour, garri and so on . Our company will be able to help entrepreneurs to build cassava flour or starch processing plant. W We have much experience and advanced technique on cassava processing industrial.
The roots of cassava are the major constraint, which deteriorate rapidly. Cassava roots have 24-48 hours shelf-life after harvest, so the roots have to be processed within 2 to 3 days from harvest. The cassava flou production machine processing requires equipments for peeling, washing, grating, fermenting, drying, milling.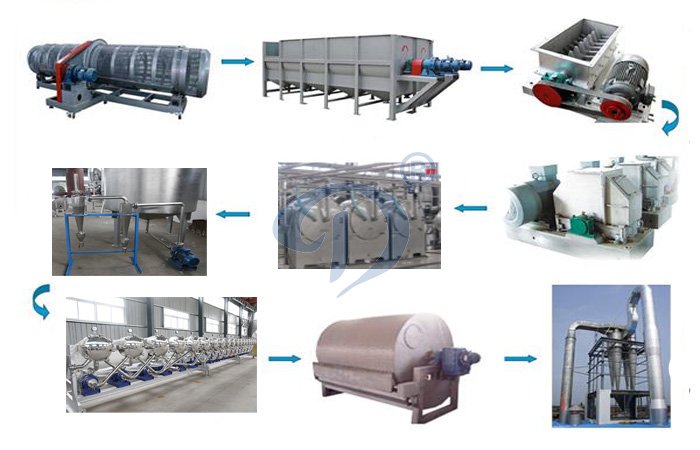 Cassava flour production machine
The cassava flour production machine included :
Cassava parallel conveyor ;
Cassava washing machine ;
Cassava peeling machine ;
Automatic packing machine.
If you have any questions about the cassava flour production machine, or you want to start a bisiness of cassava flour production plant, weclome to contact us ,our engineer will give you some help and professional suggestions according to your request.We will service you at 24 hours.
Get Support or Price!
If you want to get more information and offer of the equipment,leave us message online,we will reply as soon as possible !
Contact
Director: Ms Elina
Phone: +86-371-5677 1822
Email:sales@doingmachinery.com
Address: Yingxie Road,Jinshui District,Zhengzhou, Henan Province, China
New products
Hot selling products
Project
---