Cassava starch factory cost analysis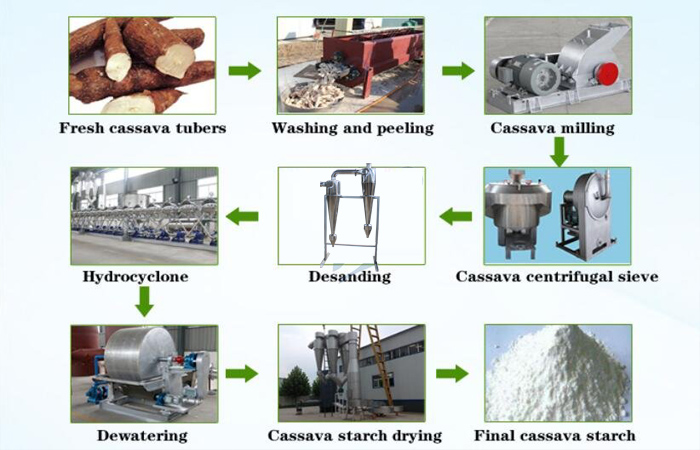 Factory direct sale contact number
Cassava starch production factory flow chart
Cassava tubbers Sorting and Weighing----Washing and Peeling----Rasping and (Disintegration)----Screeming----Extraction----Sedimentation----Dewatering----Granulation----Drying----Milling----Packaging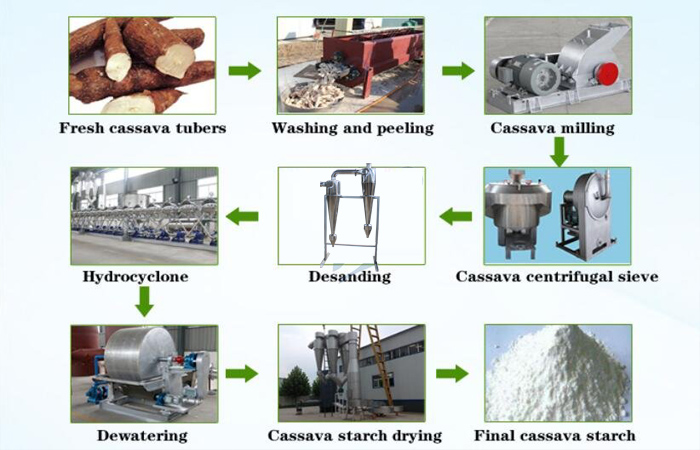 Cassava starch processing chart flow
Raw material, supplies and utilties
Fresh cassava root is the only raw material for production of Cassava Starch. Cassava is grown in almost all the states in Nigeria and Nigeria has been rated the highest producer of cassava in the world.
Cassava starch factory machinery and equipment
The major equipment for production of Cassava Starch are: Hammer Mill Grater, Starch Extractor, Sedimentation Tank, Hydraulic Press, Granulator, Flash Dryer, Packaging Machine and Weighing Machine.
Both skilled and unskilled labour is required for this project. A total of about 42 workers are required for production, marketing and administration.
The estimated total initial investment is N31, 185,650. This consists of the initial fixed capital N23, 316,360 (including factory building, machinery and equipment, generator, project vehicle, office furniture and equipment and bore hole), initial working capital N5,602,070.00 and pre-production expenses N2,267,220.00.
Hydrocyclone machine for cassava starch processing
Space requirement
Two plots of land are adequate for the project.
The cassava starch processing factory
PRODUCTION PROGRAMME
Production Days/Annum - 300
Production Volume/Day - 4 Tonnes
Production Volume/Annum - 1,200Tonnes
Input Output Ratio - 1 : 0.15
Total Revenue 126,000.00
Total production Cost 97,755.00
Gross Profit Before Tax 28,244.66
Tax @ 30% 8,473.40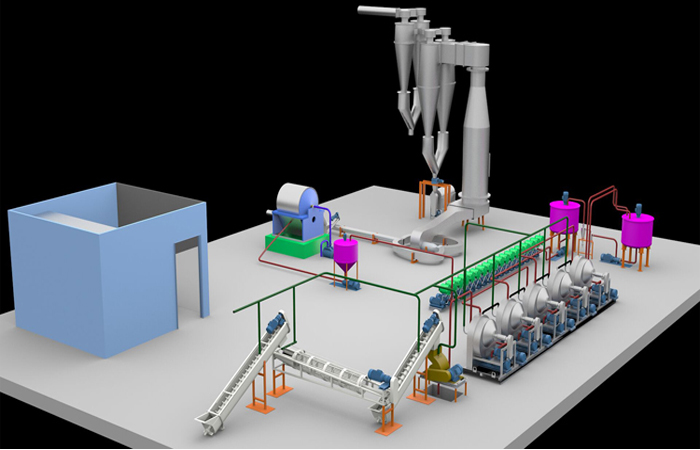 Cassava starch processing plant 3D picture
Gross Profit to Sales 22.40%
Net Profit to Sales 15.70%
Return on Investment (Year 1) 81.40%
As the professional cassva processing machine manufacturer in China, we can design and produce the whole set cassava starch processing plant, cassava flour processing plant and garri processing machine. Welcome to visit my factory for more information.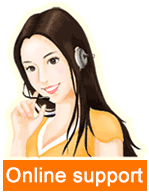 Leave a message

Tel/Whatsapp:
+8613526615783