Cassava starch extraction machine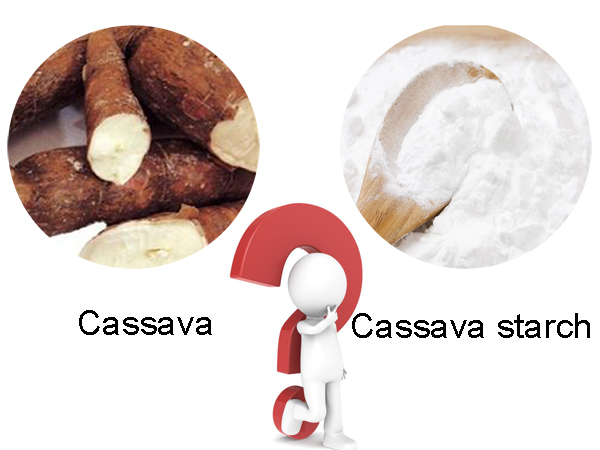 Factory direct sale contact number
Cassava starch extraction machine is used in cassava starch production industry, which includes rasper machine, centrifugal sieve machine and hydrocyclone station. It's the most important and key equipment in starch line, which influence output yield and starch quality. To meet sanitary requirement, all parts contact with cassava tubers or materials should be made of food grade stainless steel.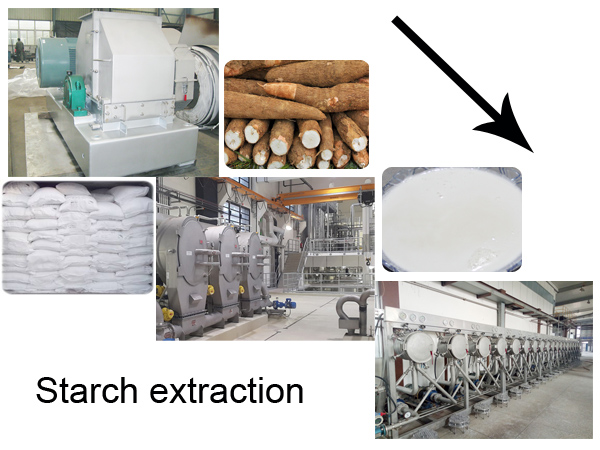 Cassava starch extraction machine
Rasper machine is the first cassava starch extraction machine. It is widely used in starch production field. Rasper machine can crush cassava as much as possible to make starch granules dissociated. With high rotation speed and compact structure, it has high crushing coefficient and ensure high starch extraction rate. It has advantage of easy operation and high quality, which use Sweden SKF bearings and Germany OPTI belt.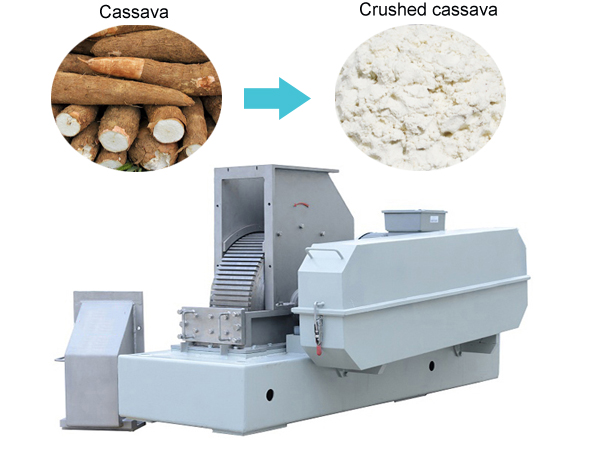 Rasper
Centrifuge sieve is the second cassava starch extraction machine. After cassava tubers are crushed, it is used to separate fiber and starch slurry. Precision grade of dynamic balance of sieve basket inside is G6.3 to make sure stable running of equipment. Besides, automatic front and back washing system is adopted to guarantee good screen penetration, which makes less lost of starch as well as prevent screen blocking.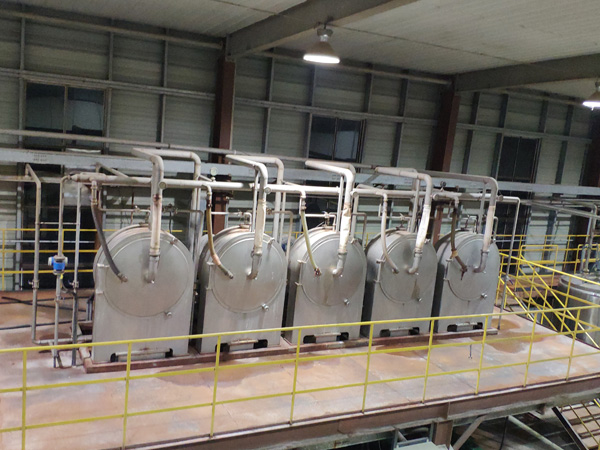 Centrifuge sieve
Hydrocyclone station is the third equipment and key cassava starch extraction machine. It is used to remove fine fiber, protein and cell sap out of starch milk to concentrate, refine and purify starch. Hydrocyclone station is kind of multistage paralleled and series connected, which consists of three main parts: concentration, recycling and refinery. After the process, we can get high quality purified starch milk for further dewatering process.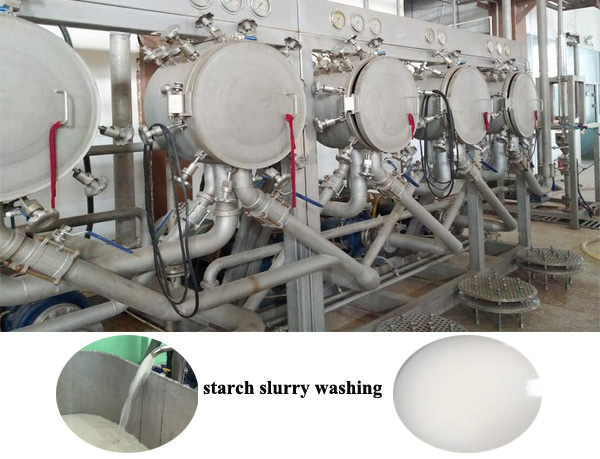 Hydrocyclone station
Cassava starch extraction machine can extract starch from cassava tubers, potatoes and sweet potatoes. Final output starch can be used in food industry. Furthermore, some modified starch manufacturers can transfer native starch into modified starch, which is widely used in paper making industry, printing industry, bag making industry, etc. Increasing application of starch causes great demand for starch production. Hence cassava starch extraction machine has big market in some African countries.
Cassava starch extraction machine made in our company can extract starch furthest. Our equipment not only produce high quality starch but also make sure high starch yield. Different capacity equipment and various designs provide clients one more affordable and feasible choice.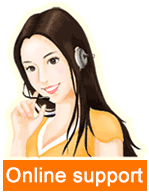 Leave a message

Tel/Whatsapp:
+8613526615783