Cassava flour processing line machine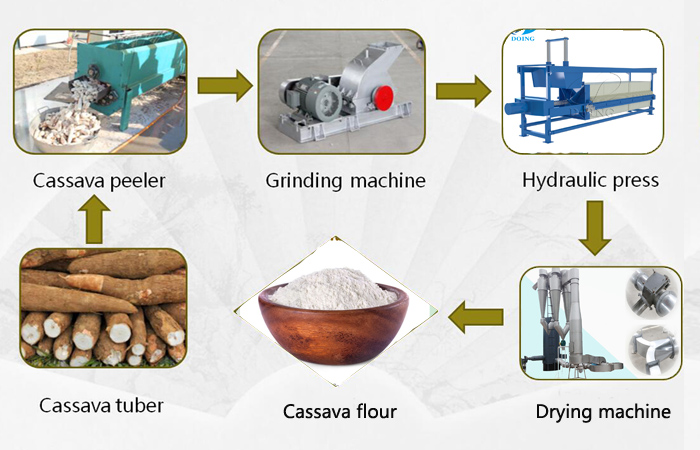 Factory direct sale contact number
High quality cassava flour is a white flour with unfemented, smooth, odourless features. Cassava flour in a very important ingredient in profitable production of bread in Africa. Henan Doing company is professional manufacturing the complete set cassava flour manufacturing factory. Our cassava flour processing line is full automatic from washing and peeling section until final dry cassava flour.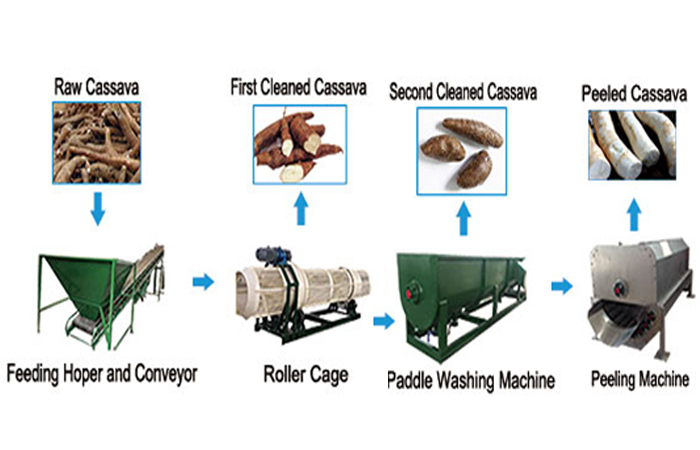 Cassava cleaning and peeling section
Cleaning and Peeling Section during the cassava flour processing line
The materials are transferred by belt conveyor from feeding hopper to roller cleaning cage. The first cleaning section is starting, this machine is mainly used to remove sand, stone and earth. After the first cleaning step, the cassava will get into U-type washing machine to start the second cleaning. Finally the cleaned cassava will be put in cassava peeling machine to remove the cassava outer peel and inner peel .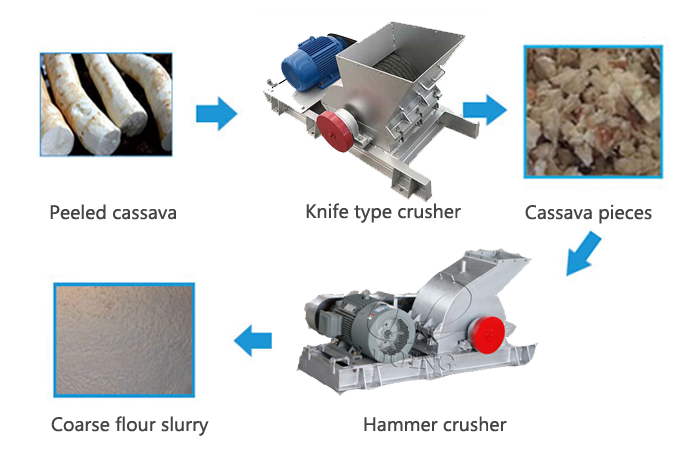 Crushing Section
During the crushing section, there are two kinds of machine for brokening the cassava, one is knife type crusher, another one is hammer crusher.
The cassava are transferred into the knife type crusher to cut the roots into pieces, and fall into the hammer crusher. The hammer crusher disintegrates the cassava pieces into a suspension of free starch granules, fibers, bounded starch and fruit containing soluble such protein , sugars, and minerals.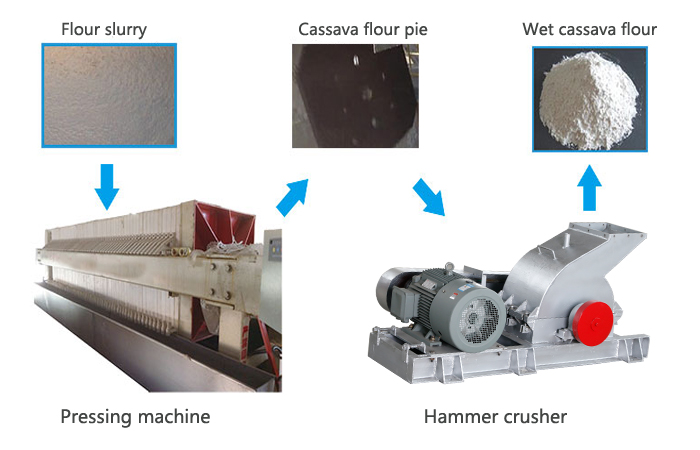 Pressing Dewatering Section during the cassava flour processing line
Through this machine, we can remove most of water. After pressing, the bag cassava flour will transferred by screw conveyor to hammer crusher. They will be milled again to wet cassava flour by crusher.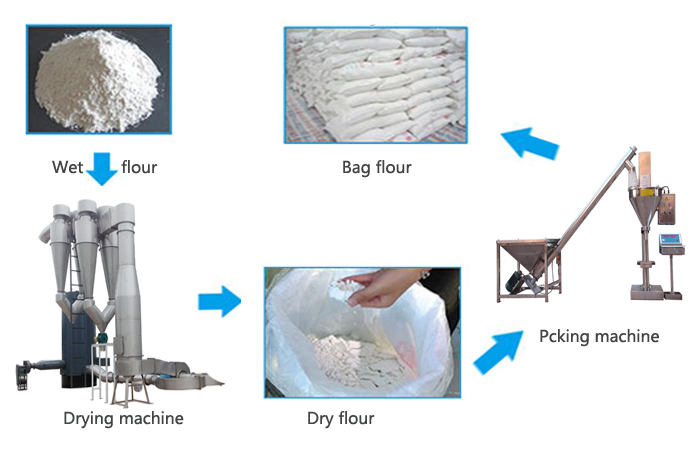 Drying and Packing Section
From the hammer mill, the wet flour will go into double tower dryer. Under the wind force producing by the wind machine, the wet flour and hot air will mix in the drying tubes. The flour will be dried twice, so both the outer and inner of cassava flour will be dried totally, after sieving, the tempreture is very low, so they can be packed directly.
Electrical control and management
In this part, we supply electrical control cabinet, signal cable, cable trays and cable ladders, and other electrical installation parts. This section is an optional choice for customer, if you want to save the cost.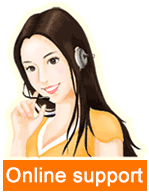 Leave a message

Tel/Whatsapp:
+8613526615783