Cassava flour production machine
Factory direct sale contact number
The process of making cassava flour is relatively simple compared to cassava starch, and the cassava flour production process is based on the natural working principle.
The cleaning of raw materials - washing and peeling of cassava peels - crushing - dehydration - drying - finished product. Cassava flour production machine includes conveyor, cleaning and peeling machine, crusher, dewatering machine and flash dryer. It is equipped with pure air heating system without additional boiler.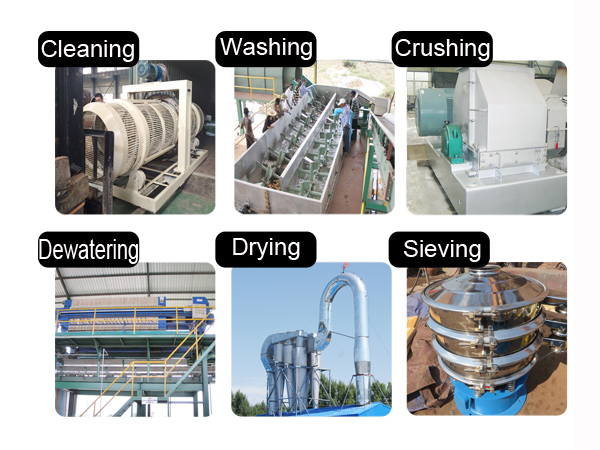 Cassava flour production machine
In the process of making cassava flour, there are some main cassava flour production machine that influence the entire line's affection mostly. Such as plate frame filter press and flash dryer:
The characteristics of cassava flour production machine for dewatering - plate frame filter press are as follows:
1) The structure is simple, the operation is easy and stable, the selection range of the filter area is flexible, the unit filter area occupies less land, the filter driving force is large, the obtained filter cake has low moisture content, and has strong adaptability to materials.
2) Low product price, technical precision, high quality, good reputation, reasonable design, beautiful appearance, strong versatility, exquisite materials, sturdy and durable, variety and complete specifications.
3) All this cassava flour production machine use high quality materials, credit companies, quality assurance.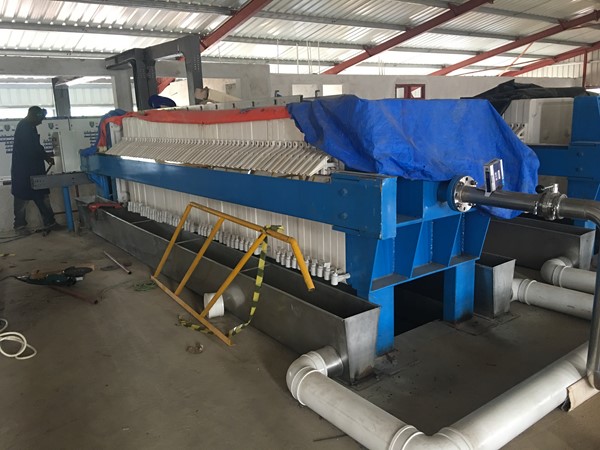 Plater frame filter press
In addition, the racks of DOING plater frame filter press are all made of high-strength steel welded parts, with high frame strength, stable structure and long service life, which can withstand the intense pressure. The reinforced filter plate is molded using a number of patented technologies. The surface of this cassava flour production machine is smooth, corrosion resistant and tasteless. The main beam surface of the cassava flour production machine is equipped with a wear-resistant non-metallic track formed once. The hydraulic automatic pressure filter press frame is made of high-strength steel welded parts. The frame can withstand the strong pressure caused by filtration.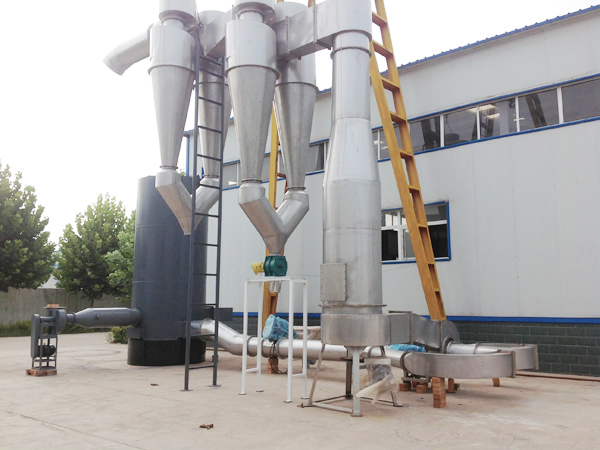 Flash dryer
The working performance of flash dryer is as follows:
1. Flash dryer is a cassava flour production machine adopts instantaneous drying method, and can be used for processing heat-sensitive materials. There is a stirrer in the drying chamber, which can be used to dry the viscous materials in the high-speed airflow.
2. High yield and good quality.The dried cassava flour during the process of making cassava flour has uniform grain size and small moisture content.
3. Low energy consumption per unit product, this cassava flour production machine can dry high solid content of materials at a higher temperature, which is energy saving compared with many other dryers.
4. Particles are dispersed at high speed in the hot gas flow, with short drying time, fast speed and high thermal efficiency.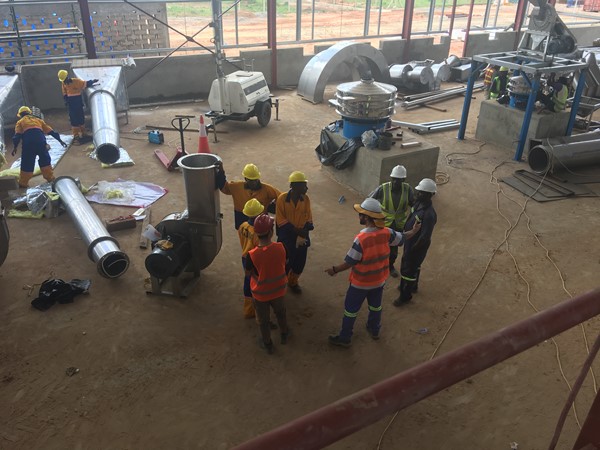 Cassava flour production plant installation
In order to avoid excessive damage to the nutritional value and flavor when using cassava flour production machine to produce cassava flour, and to better preserve the natural nutritional value of cassava resources, it is necessary to ensure that cassava cells maintain good integrity. Reducing cell damage is the key into it, the cell integrity rate is high, the loss of nutrients and flavor substances in the cells is small, the drehydration of cassava flour is fine, and the cassava flavor and nutrients are well preserved.
In recent years, with the development of downstream industries such as fuel ethanol, modified starch, food, chemical, textile, etc., the demand for cassava at home and abroad has increased year by year. The cassava flour product is likewise becoming more and more popular in the market, and accordingly, cassava flour production machine investment is also popular. The market of cassava flour should therefore not be underestimated, so the sooner the cassava flour processing is put into production, the sooner it can seize the market position.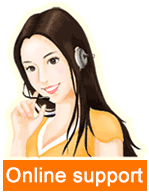 Leave a message

Tel/Whatsapp:
+8613526615783