Peeler machine used in cassava flour processing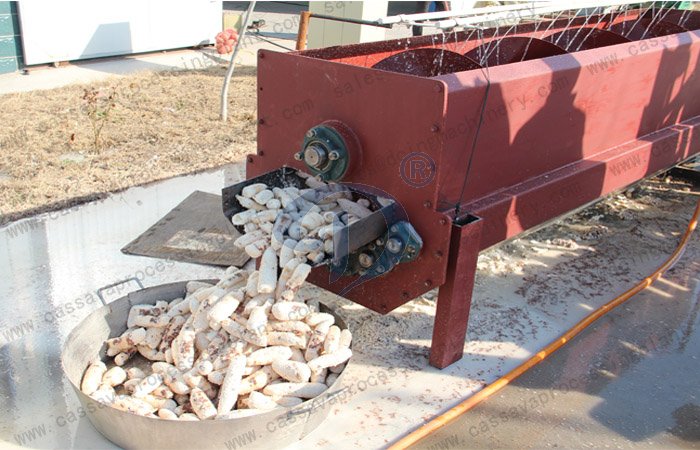 Factory direct sale contact number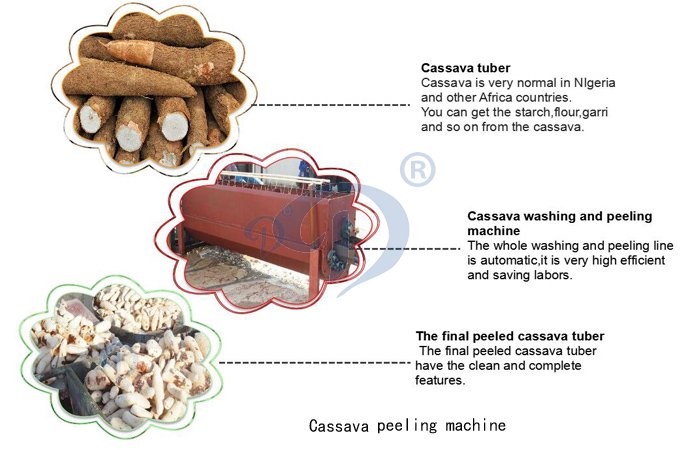 With the development of agricultural technology, more and more manual work is done by machines, among which cassava processing machines are largely demanded and have promising market. In this article we will introduce the working principle of peeler machine that is used in cassava processing.
The peeler machine is mainly composed by U-type body, water pipe, spindle with curved long strip and 7 rollers with dense stainless steel wires vertically sticking on.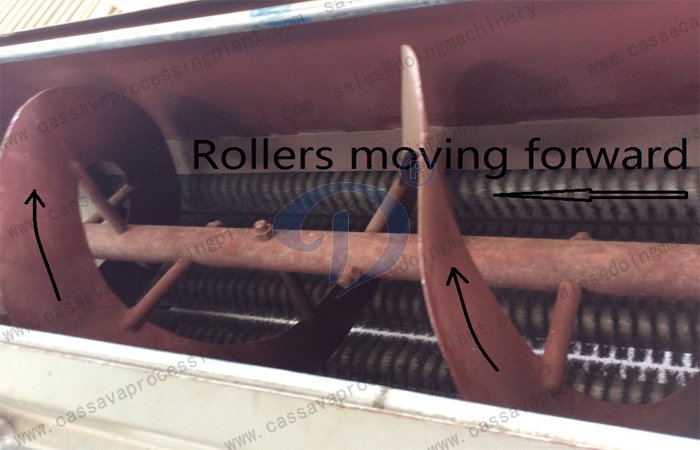 Cassava peeler machine
When cassava roots go through the peeler machine, cassava will be propelled forward through rollers' moving forward. The curved strip makes cassava stayed in separated space for a while so as to remove peels as much as possible. When the spindle turns, with curved strip up for cassava go to next part, so that cassava roots can be peeled again and again. Meanwhile, the 7 rollers turning continuously and stainless steel wires will finally make 95-98% peels removed. At the same time, water spraying pipe will do the cleaning to remove peels and impurities.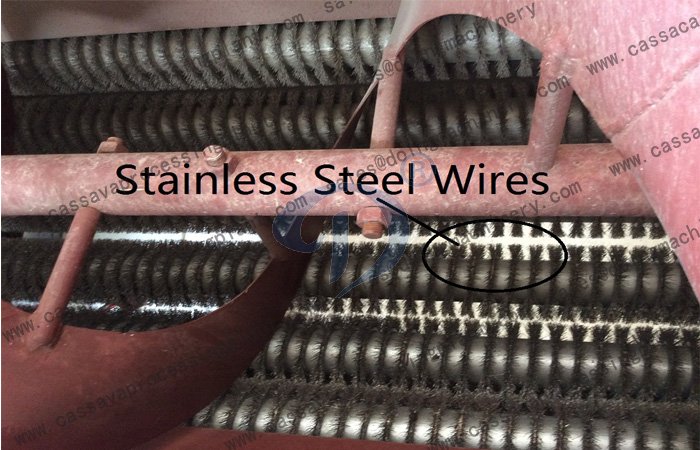 Cassava peeler machine
This peeler machine can be used in peeling cassava,yam,sweet potato and so on.As the professional cassava processing machine and peeler machine supplier in China,we can provide you the high quality cassava peeler machine and technology.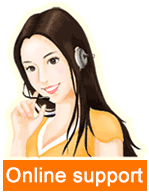 Leave a message

Tel/Whatsapp:
+8613526615783