Our engineer and boss go to Nigera check and accept the installation of our cassava processing project
In this month, The general manager go to visit Nigeria, mainly go to check and accept the installation of our cassava processing project there.
On 16th, April 2017, we go to Ondo state, because our company set up palm oil processing projects there, the engineers are doing the debugging work so that the projects can work normally.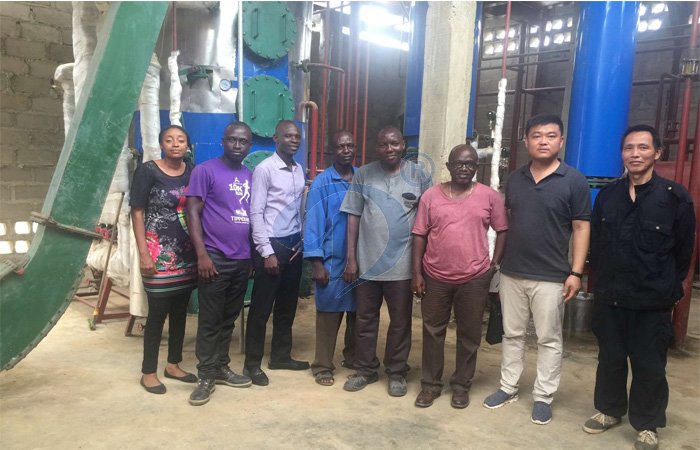 Our engineers and our Nigeria clients
With the help of engineer and local workers,, the project start running already.
On 19th. we go to Lagos, We will set up two cassava processing projects there in 2017. One is cassava starch processing project, Another one is cassava flour processing project. Now, the first one is doing civil work , the engineer and manager go to check it and hope to help pushing the cassava starch project forward earlier.
At the same time, we have meeting with different customers who want to start the cassava processing project.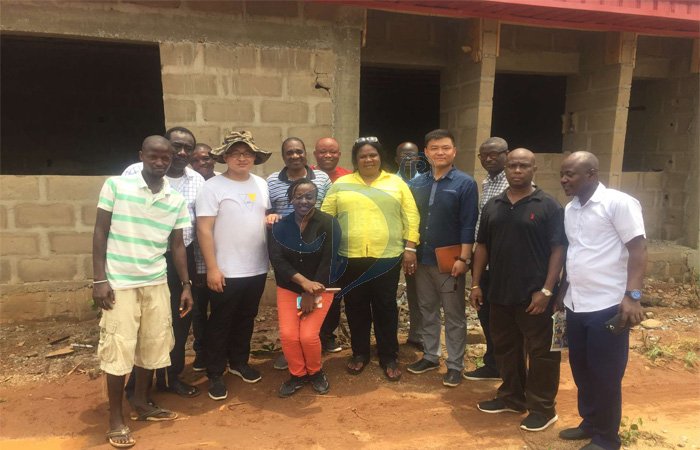 Our engineers and Nigeria clients
On 21th,April. The general manager go to check the new cassava flour and cassava starch processing project in Abia state,Which can handle 200ton per day cassava per day. The full cassava processing project finished installation, and now waiting for the generator to running,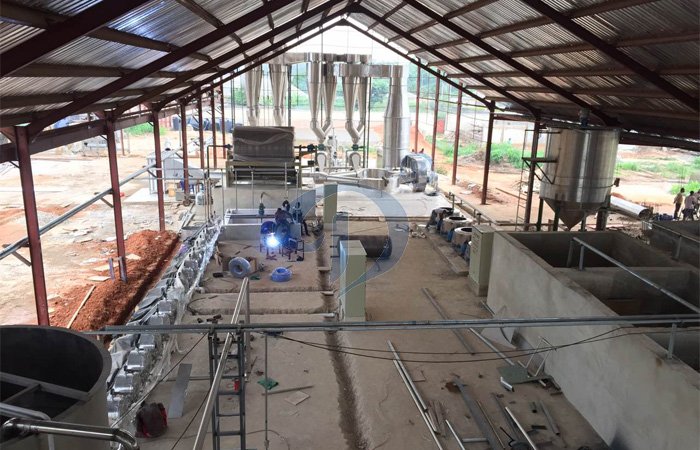 The cassava flour plant is being installed
The customers are very satisfied with our cassava processing machine quality, After we back to China, we will prepare the cooperation with them.
For more infomation about our cassava processing machine, Please feel free to contact with us.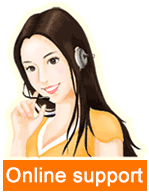 Leave a message

Tel/Whatsapp:
+8613526615783