Business plan for cassava starch processing plant
1.Introduction of cassava starch and its processing:
For the made of business plan for cassava starch processing plant, firstly, it's essential to introduce the cassava starch processing condations for now. With the cassava starch used in all kinds of production advantages appeared, cassava starch cost quantity increased a lot, and more and more people all over the world turned their eye in the cassava starch. Cassava with highstarch content, about 24%, is a good material to produce starch, about 4 ton cassava can produce 1 ton starch, with high ecnomic benefit. Now, the cassava planting area like Nigeria, Ghana, Thailand, South Africa as the cassava starch main production area, and China, America, EU, etc. as the main importing countries for cassava starch, especially in recently two years, the cassava starch price increase continuously, the cassava starch processing plant has been a good project. So to make a business plan for cassava starch processing plant is very important.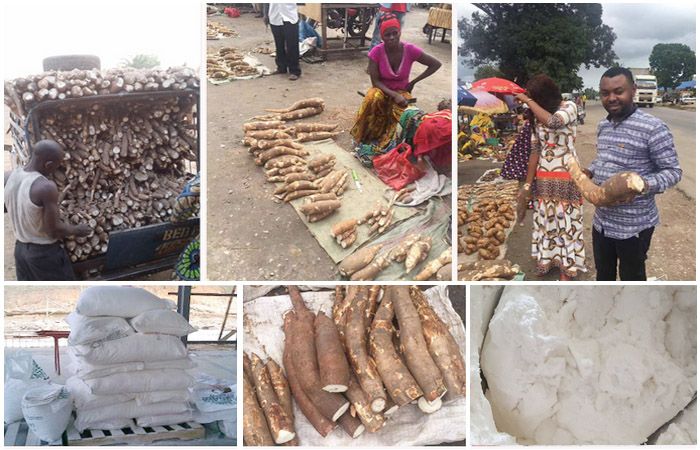 Cassava and cassava starch
2.Analysis of investment and revenue in the business plan for cassava starch processing plant:
Use the capacity 1 ton cassava starch for example, and the actually cost and the cassava starch price in order to the local condation shall prevail.
Name
Quantity
Unit price
Total
Cassava
4ton
$90
$360
Electric cost
50kw
$0.08 per kw
$4
Water cost
60ton
0.08 per ton
$4.8
Coal consumption
0.15ton
$112 per ton
$16.8
Manpower
20
$3 per people/day
$60
Others
$10
Total
$455.6
(1) The cassava starch sales price: $560, Each ton cassava starch net profit about $105.
(2) Counter as the 50ton cassava starch capacity per day, the net profit is $5,250. Annual profit about $1,575,000(300 working days each year).
Cassava can be plant and harvest almost whole year, so the cassava starch processing is continuous, the revenue also continuously, so the cassava starch processing plant ecnomic benefit is very high.
Main machinery for cassava starch processing
3.Cassava starch processing technology and main machinery:
The technology process:
Fresh cassava→Cassava cleaning→Cassava crushing→Starch slurry seperating→Desanding→Protein remove→Dewater→Drying
Main machinery:
Dry sieve & paddle washer→Cutting machine & rasper→Centrifuge sieve→Desander→Hydrocyclone & disc seperator→Vacuum filter→Airflow dryer
The machinery select is the most important section in the business plan for cassava starch processing plant, after all, a good technology and high quality machinery directly decided the final cassava starch quality. If you use the cassava chips as the raw material to produce cassava starch, you need equipped with the cassava chips soak pool, and no need the cleaning section and cutting machine. But it's essential to tell you that the fresh cassava with higher starch content than cassava chips.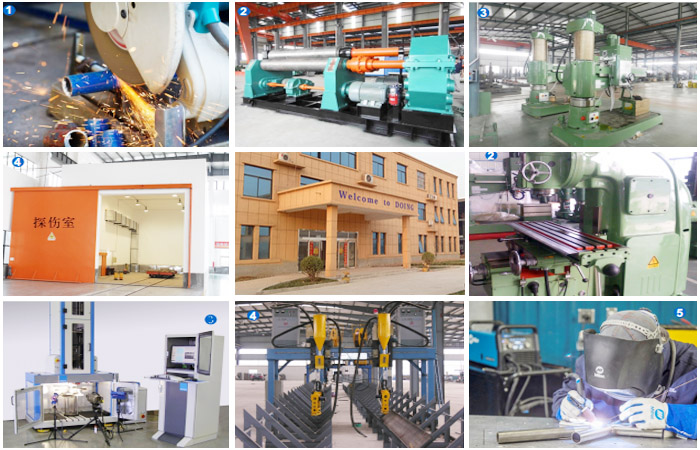 Doing Company
4.The features and advantages of Doing Company cassava starch processing plant:
(1) Outstanding cassava starch production technology, starch extraction rate can reach to 95%, under same finalstarch capacity, saving the raw material cost.
(2) We concentrated on cassava starch production machinery design and manufacturer, it makes us more professional.We also learn about the cassava cultivation and processing current situation in Ghana and other areas, can give you best and suitable advice. This also show our strength to made for you the business plan for cassava starch processing plant.
(3) Our cassava starch production special desian with manual principle, compared with others, more advanced with high ecnomic benefit, high availability and high working efficiency.
(4) Automatic and continuously working, fully sealing process prevent the starch attached air, guarantee the starch no pollution and pure white.
(5) Doing Comapny cassava starch production in machinery has passed EU CE Certification, and through the third party(BV, TUV) detection. Don't worry about the quality and service life.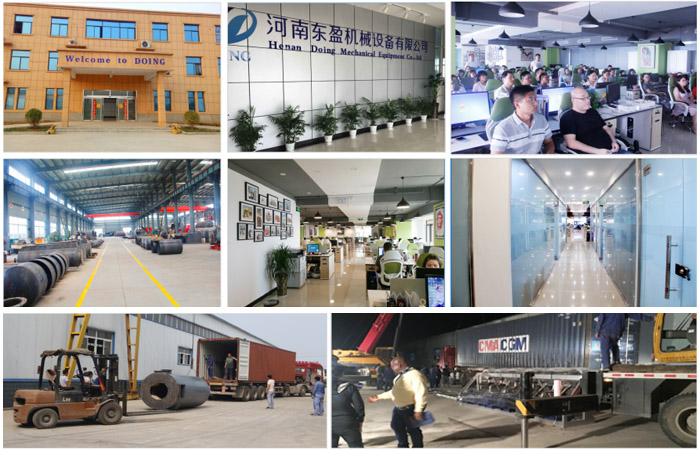 Welcome to DOING
To sum up, we can make a perfect business plan for cassava starch processing plant for you. Doing Company cassava starch processing plant equipped with a fully automatic control system, with short production time cost, cassavafrom cleaning to the finished starch product only need 10-15 minutes, effectively avoid the materials exposed to the air for a long time and oxidative browning and dust and microbial the secondary pollution, improve the productionefficiency and quality of cassava starch. Our airflow dryer can keep the original flavor of the starch. So if you have any problems about the business plan for cassava starch processing plant, contact us freely, and then you can discuss withour engineer.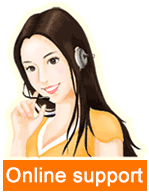 Leave a message

Tel/Whatsapp:
+8613526615783