Product
---
Production of cassava chips
---
Unlike Cassava starch, flour and pellets, production of cassava chips is the least capital intensive with minimum investments and good return on assets employed.
Cassava Chips are non fermented cylindrically shaped products of about 3-5mm in diameter obtained from freshly harvested Cassava roots. They are now gaining prominence in Nigeria and all over the world as viable ingredient for compounding animal feeds for pigs, dairy cattle, poultry, fish etc.
Casava chips are accepted because cassava is just like feed grains which consist almost entirely of starch and easy to digest. Many feeding experiments have shown that cassava provides good quality carbohydrates which may be substituted for maize or barley. It can not be used as sole feed stuff because of its deficiency in protein and vitamins; it must therefore be supplemented by other feeds that are rich in these elements. Cassava chips are also widely used for the production of ethanol which is gaining much currency as bio-fuel because of its safer and more ecological friendly qualities.
Production of cassava chips: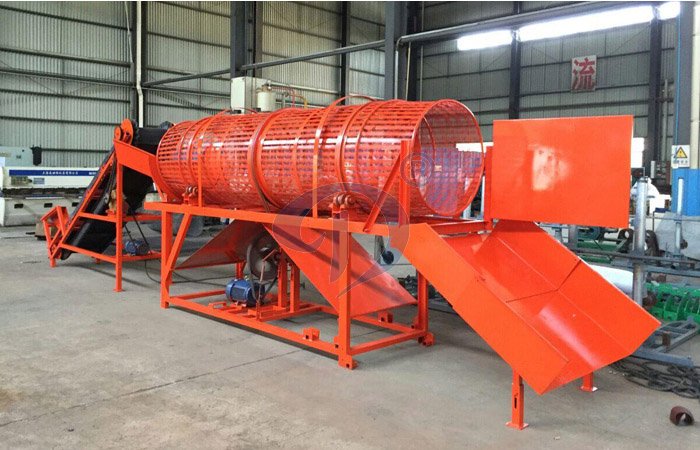 Cassava peeling machine
Casava peeling machine:
The casava peeling machine mainly used for casava peeling, washing etc, remove the sand and peels of cassava.
Cassava conveying machine
The cassava conveying machine mainly convey the cassava tubers after peeling
Cassava chips machine
Cassava chips machine
The cassava chips machine mainly used for production of cassava chips, the thickness can be adjusted by the requirement.
We have been engaged in csaava processing plant for decades, we have a wealth of experience and practical cases, if you want to engage in this business, we are your reliable choice.Weclome to contact us,we will service you at 24 hours.
Get Support or Price!
If you want to get more information and offer of the equipment,leave us message online,we will reply as soon as possible !
Contact
Director: Ms Elina
Phone: +86-371-5677 1822
Email:sales@doingmachinery.com
Address: Yingxie Road,Jinshui District,Zhengzhou, Henan Province, China
New products
Hot selling products
Project
---