What is high quality cassava flour, how to produce high quality cassava flour ?
High quality cassava flour is a kind of unfermented cassava flour produced from cassava tubers. It is kind of edible powder and can be used in food processing industry instead of wheat flour. It is reported that the use of 10% to 20% cassava flour to replace wheat flour in baking will not change the taste and quality of backed food. Due to its excellent quality, the requirements for high quality cassava flour is increasing in international market.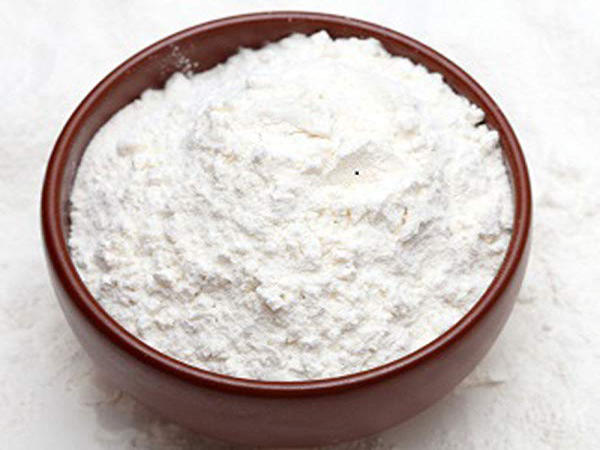 High quality cassava flour
Expect the hugh demand, cassava tubers are easily available in African area. Coupled with its cheap price and huge yield makes more and more people get involved in cassava flour production business. So here comes the question: how to produce high quality cassava flour?
To produce high quality cassava flour, firstly you should make sure raw cassava tubers are in good quality, clean, free of decomposing. Next is to decide processing method that applied for cassava flour production line.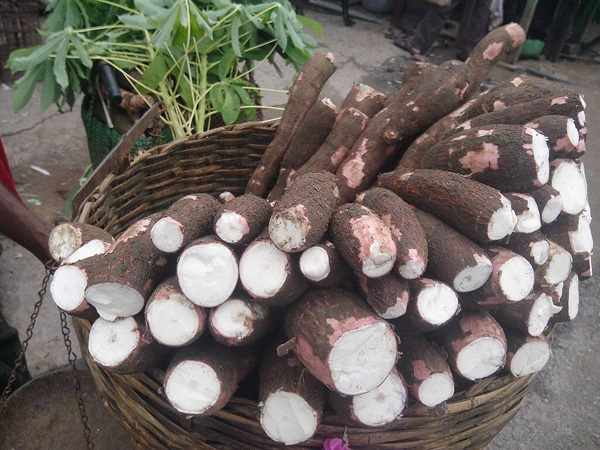 High quality cassava
Traditional way of producing cassava flour uses dry processing method. People peel cassava and cut into chips and dry, then mill it into powder. Dry process is low efficiency and it cannot ensure finesse and stable moisture content of finished cassava flour. So traditional dry processing method cannot produce high quality cassava flour and it is gradually eliminated from big scale cassava flour processing factory.
To produce high quality cassava flour, Doing Company adopts wet processing method, the procedures are as follows: cassava tubers cleaning and washing, cassava roots peeling, crushing, dewatering, drying and sieving. New method of flour production changed sequence of drying and make cassava crushing process completed before drying, which ensures the fineness of flour and complete drying of flour. Now cassava flour processing line that is designed based on wet processing are widely used in big scale factories and received good comments.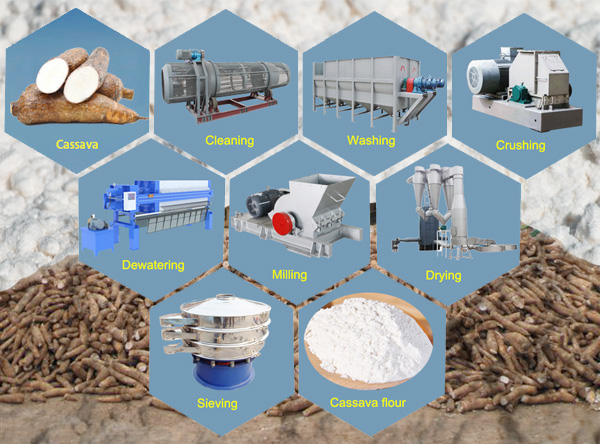 Process of making high quality cassava flour
To produce high quality cassava flour, apart from good quality raw cassava tubers and right processing method, equipment selection is also important, which mainly reflects in crushing process and drying process. In crushing process, DOING applies rasper machine. Rasper has higher linear speed and compact structure, which can crush cassava tubers at the greatest extent, therefore ensuring fineness of finished flour and improving taste. We also improve technology in drying process. In drying section, we use the flash dryer to dry wet powder in very short time. Besides negative pressure is adopted to reduce loss of finished flour as well as to ensure cleaning working environment inside workshop. The produced cassava flour quality is therefore guaranteed.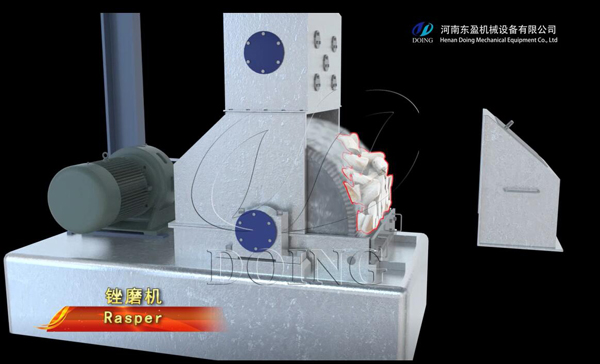 Cassava grating machine
With the development of agricultural processing, people who live in Africa start to make good use of cassava and to meet great demand in the market. High quality cassava flour can earn competition in local area and help businessman get good price. If you are interested in cassava flour production and want to know how to produce high quality cassava flour, please contact us for a complete proposal.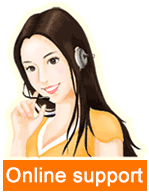 Leave a message

Tel/Whatsapp:
+8613526615783