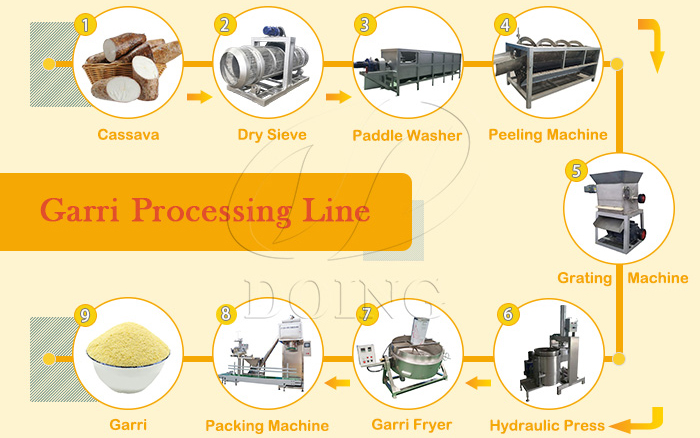 This article will introduce you how to process garri with modern garri processing machine and what machine is needed for a complete set garri processing line.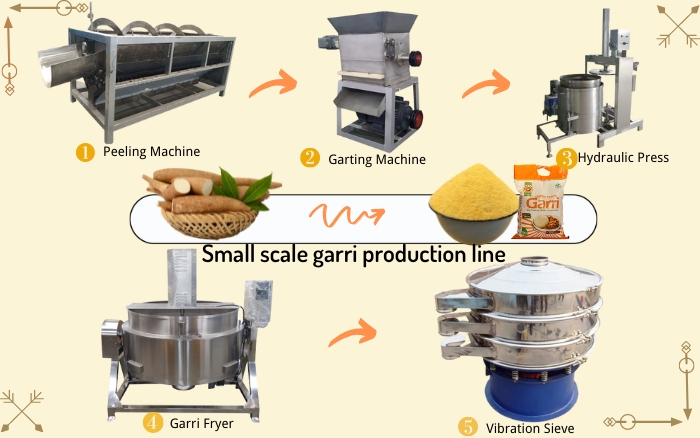 Small garri production line mainly includes cassava peeling machine, grating machine, dewatering machine, garri fryer and sieving machine, which has low investment costs and can recover profits in a short time. Normally, small scale garri production
Hot sale product
Garri processing plant and garri processing machines
Henan Jinrui Food Engineering Co., Ltd, the subsidiary company of Doing Holdings Co., LTD, is a comprehensive tuber starch and flour processing equipment manufacturer integrating technological design, research and development, machine production, sales and after-sales service with together.
Our main business: Cassava starch processing machine, potato/sweet potato starch processing machine, yam starch processing machine, cassava flour processing machine, yam flour processing plant, fufu flour processing machine, garri processing machine etc.
Video
Running video of garri processing pant
Project Case
Cassava processing plant and garri processing plant projects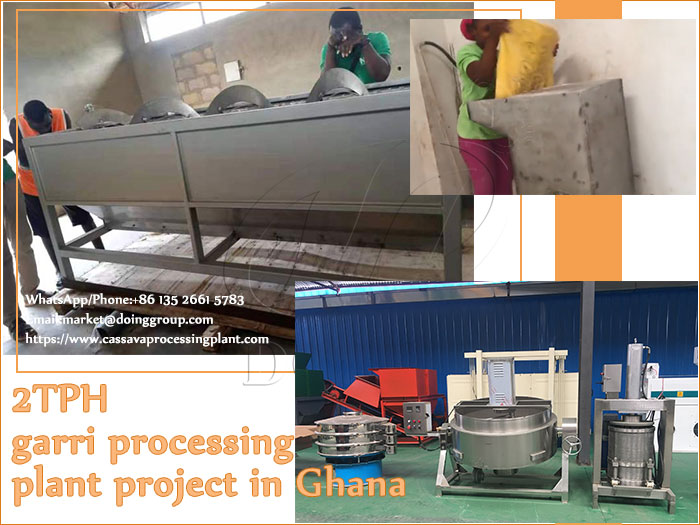 2TPH garri processing plant project has been successfully installed in Ghana, which mainly includes dry sieve, cassava paddle washing machine, cassava peeling machine, cassava grater, hydraulic presser, hammer crusher, garri frying machine and garri v...
At the end of 2018, the professional engineer team of Henan Jinrui Company helped the Liberia client install 1TPH garri making machine. Now the client has successfully put into production of garri!...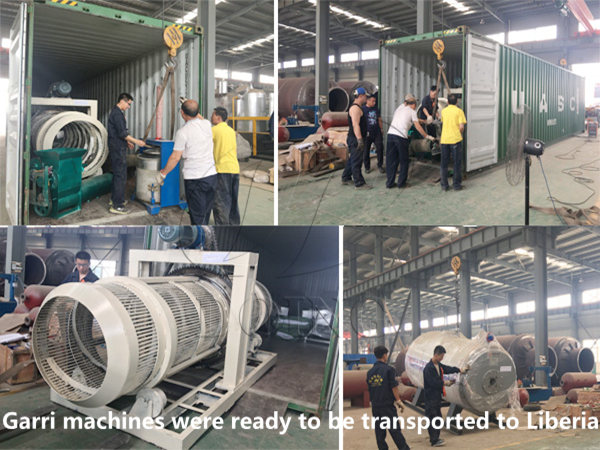 latest news
News about Doing Company and Garri Processing
Contact us
Visit us
Yaozhai Road,Jinshui District,Zhengzhou City,Henan Province,China