Cassava slicing cutter
Working principle of Cassava slicing cutter
Traditional method of cassava chips making is by manual work, which need lots of energy
Now, what we used is cassava slicing cutter. With the high-speed revolution ro reomove the peels of cassava firstly.
And then, the cassava slicing cutter will make the cassava into many cassava chips.
The wet cassava chips will be dry by natural drying by sunshine drying or dry by our dryers for further production.
The capacity of the cassava slicing cutter:
4-10ton per hour
The size of the casava chips:
The cassava slicing cutter will make the chips with the thickness of 5mm-20mm
Features of cassava slicing cutter:
Working stable
With motor or engine driving
Easy operation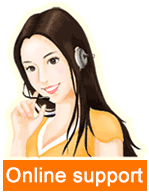 Leave a message

Tel/Whatsapp:
+8613526615783