HomeVideo Small capacity paddle washer test run
After the paddle washer manufacturered, we make the machine test run to guarantee the paddle washer can working smoothly. As a cassava processing machine manufacturer and supplier, DOING paddle washer also called cassava washing machine, and in this order, customer capacity requests is small, we also can design and manufacturer large capacity cassava washing machine for you as the requests. This paddle washer adopt counter current working principle, can fully washing cassava, can be used in cassava starch prodution plant, cassava flour production plant and garri processing. By the way, below is the larger capacity paddle washer photo: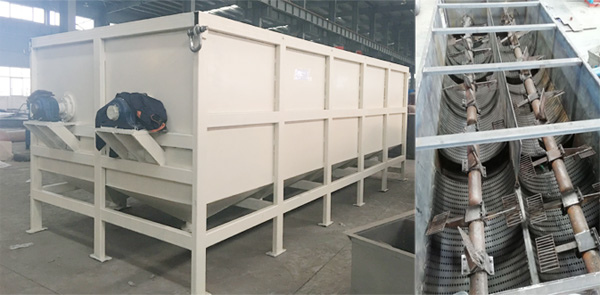 Large capacity paddle washer
Leave A Message
More information about Small capacity paddle washer test run, please contact us, we will get back to you ASAP.