HomeVideo Garri fryer
Traditional cassava garri fryer is manual, and cassava flour needs to be stirred continually by hands. It's in low efficiency, and unsafe. With a up-date technology, a new garri frying machine born--- Garri Fryer. The garri fryer is used for frying cassava when making garri from cassava automatically. This video is our company garri fryer in processing garri.
Introduction of Garri Fryer:
1) Our Garri Fryer is a stirring pot. Its heating method can be eclectic/gas.
2) This type garri fryer adopts the "Scraping Bottom Type" mixing and stirring. Heat conduction oil is its medium, so it is non-stick. Mixing evenly, no dead angle, makes the material mixed more fully.
3) Two independent heating controlling systems, make heating temperature be regulated, and automatically controlled.
4) No open flame, explosion, and fire danger.
5) Simple installation and easy operation.
6) Hand wheel-shaking discharging. It is efficient and practical.
More information about garri fryer or garri processing machine , please contact with us freely .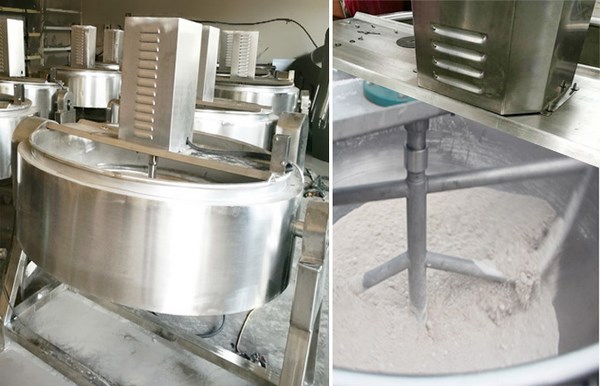 Garri fryer
Leave A Message
More information about Garri fryer, please contact us, we will get back to you ASAP.