How to make high quality cassava flour ?
The cassava flour is one important food in Nigeria and other Africa countries, can used in many kinds of food making. Now the methods of making cassava flour with the modern cassava flour processing machines is more popular than troditional way. Doing Company supply the complete set cassava flour making machines which make sure to produce the high quality cassava flour from fresh cassava. High quality cassava flour taste better, more delicate, more suitable to used in breadmaking.
High quality cassava flour production process flow chart: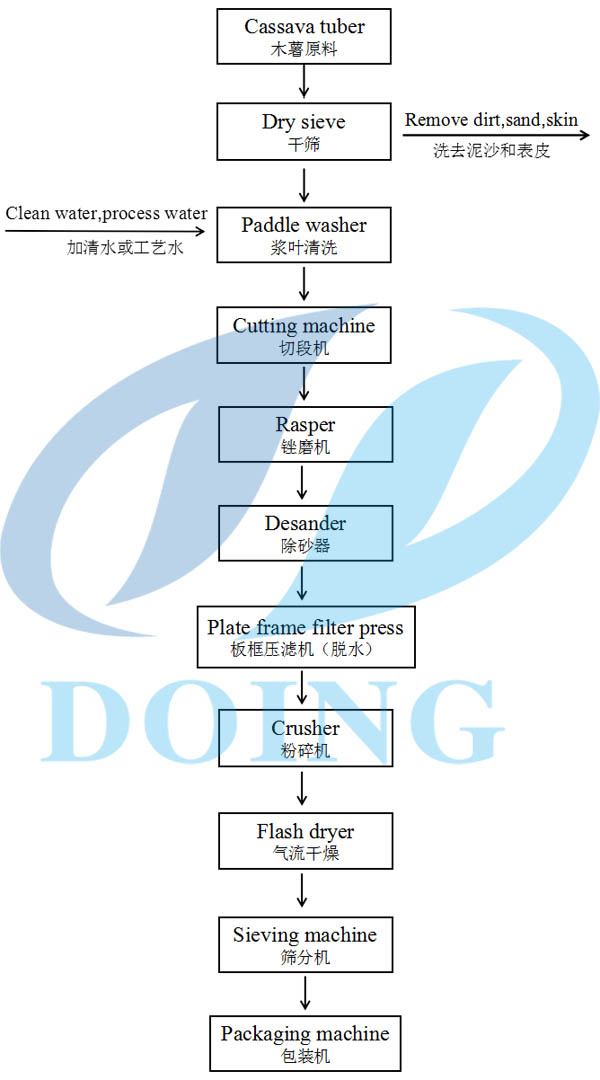 Cassava flour production process
The high quality cassava flour processing setps with the cassava flour making machine as below:
Step 1: Prepare cassava roots: select the healthy, mature and fresh harvest cassava roots.
Step 2: Cassava Cleaning section: Clean cassava roots entirely to remove sand and other dirts, in the cassava cleaning and washing process, also will remove some outer peels from cassava.
Step 3: Cassava crushing: Washed cassava tubers send to the cutting and crushing machine to obtain uniformly smooth cassava mash. Doing Company adopt rasper machine for cassava crushing can get a better crushing effect, which is an important factor for high quality cassava flour making.
Step 4: Desanding: Send the cassava flour slurry through the desanding machine to remove the impurities to get clean liquid cassava flour.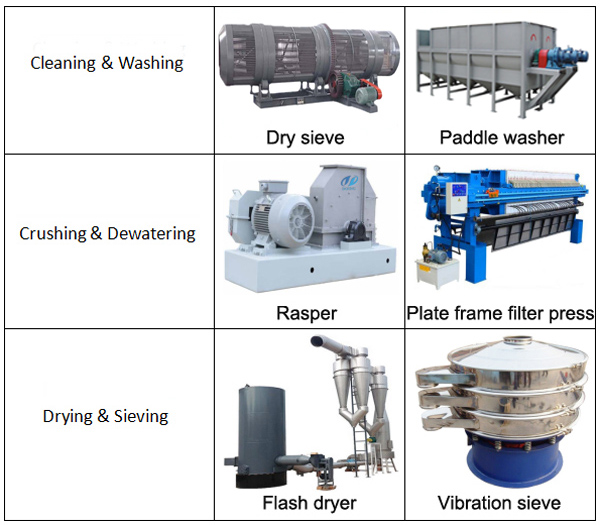 Main cassava flour making machine from Doing Company
Step 5: Dewatering section: Then send the liquid by pipe conveyor to plate frame filter press to dewatering, this is an automatic process, more convenient.
Step 6: Drying section: After dewatering, the wet cassava flour can be dry by Doing Company flash dryer.
Step 7: Sieving: Using the automatic cassava flour cieving machine to get uniform high quality cassava flour.
Step8: Packing: Pack the cassava flour into bags for stock or sale.
Doing company can design and produce the different capacity cassava flour making machine according to your requirement for high quality cassava flour production.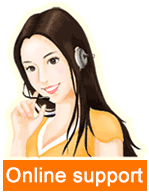 Leave a message

Tel/Whatsapp:
+8613526615783