Home>FAQ Cassava grater machine price
Henan Jinrui Food Company is one of the most professional cassava processing machine suppliers in China, which designed different cassava grating machines to get final cassava production accordingly. Here are some choices for cassava grating machines: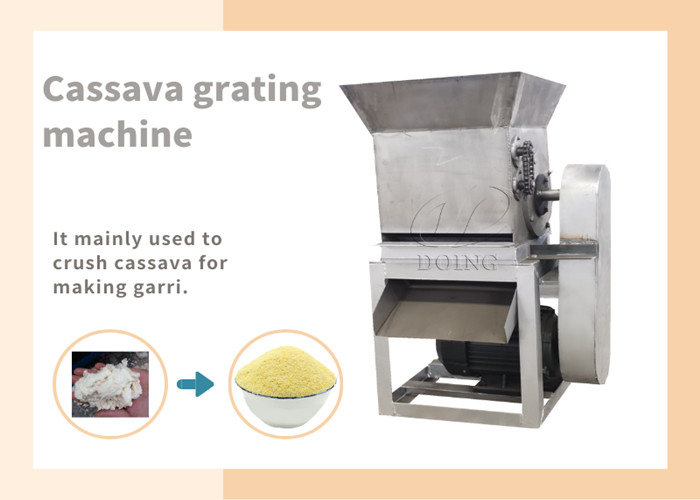 Cassava garri grating machine
Garri processing
When clients want to process cassava into garri, we advise clients to choose a cassava grating machine like this one. This can process 2 tons of fresh cassava per hour and is easily operated after powering electricity. Cassava grating machine can grate peeled cassava tubers to mash continuously. Moreover considering garri particles, this grating machine has a good effect. Such a machine only needs 3000usd can get it. Most clients chose such machines in garri processing.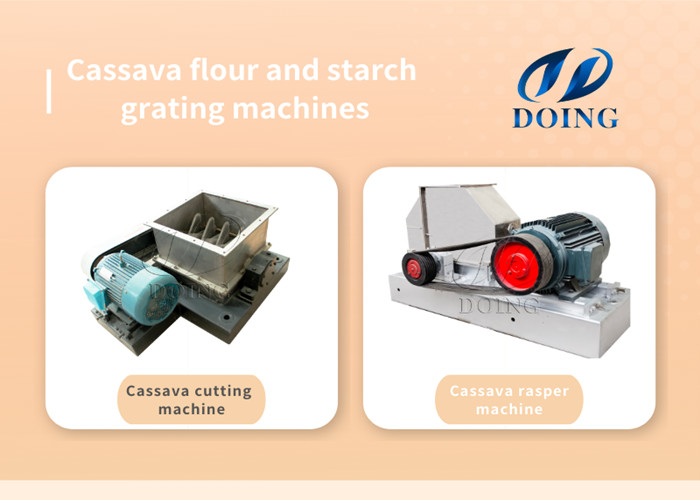 Cassava flour and starch grating machine cutting machine and rasper
Cassava flour and starch processing
Compared with garri processing, cassava flour and cassava starch have high particles requirement to ensure final product quality. Henan Jinrui Company designed a cassava cutting machine and a rasper machine for the grating part. Cassava cutting machine can cut cassava into small pieces, then a rasper machine can grate small pieces thoroughly with less than 2mm to cassava milk.
These machines have a good effect on automatic and high capacity processing. And such cassava grating machines have various capacities from 2 tons of cassava to 40 tons per hour. Different capacities have different prices. And they are popular selling and the most advanced in cassava flour and starch processing.
Whatever kind of cassava final production you want, it is better to choose suitable cassava processing machines. So when you have any idea about investing in cassava processing, we are welcome to receive your news and recommend high quality machines.
Leave A Message
More information about Cassava grater machine price, please contact us, we will get back to you ASAP.
Do you want to buy machine?
Yes, I want to buy machine
No, I Just learning
What is your raw material?
Cassava
Potato
Sweet potato
Others
2. What is the final product you want to produce?
Garri
Cassava flour
Cassava starch
Cassava chips
Attiekie
Bammy
Others
3.What is your capacity plan?
Small scale garri machine
1ton per day
2tons per day
3tons per day
10tons per day
20tons per day
Others
3.What is your capacity plan?
Small scale
5tons per day
10tons per day
20tons per day
50tons per day
100tons per day
Others
3.What is your capacity plan?
Small scale
5tons per day
10tons per day
20tons per day
50tons per day
100tons per day
200tons per day
300tons per day
Others
3.What is your capacity plan?
Small scale
Middle type
Large scale
What is your capacity plan?
Small scale
5tons per day
10tons per day
20tons per day
50tons per day
100tons per day
200tons per day
300tons per day
Others