How extracte cassava starch in cassava starch processing plant?
Cassava starch is widely preferred over starch extracted from maize, rice, wheat, potatoes and other crops because of its superior properties. Some of these unique properties include high paste viscosity, high paste clarity and high freeze-thaw stability, which are desirable in many industries.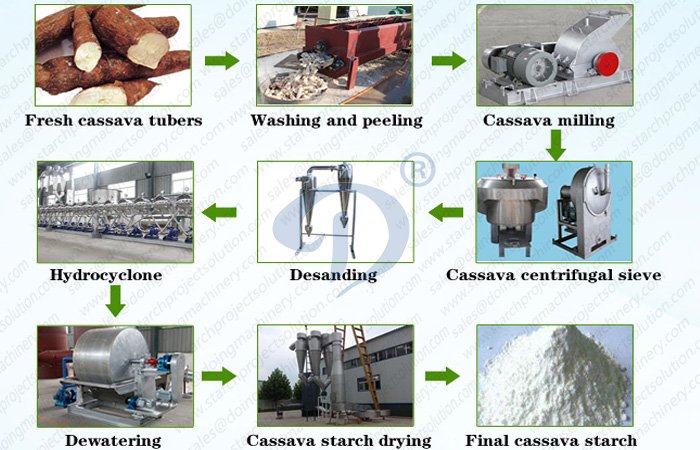 Cassava starch processing plant
How extracte cassava starch from cassava roots in cassava starch processing plant?
Cassava starch is mainly produced by the wet milling of fresh cassava roots. In certain countries such as Thailand,cassava starch is also extracted from dry cassava chips. Mature, good quality cassava roots contain approximately 25-28% starch, whereas the amount of starch in dried cassava chips could be between 60% and 65%.
Extraction of cassava starch from fresh cassava roots in cassava starch processing plant involves:
1. Cassava pre-cleaning, washing and peeling;
2. Cassava wet milling
3. Cassava starch extraction
4. Cassava starch refining and concentration
5. Cassava starch milk dewatering
6. Cassava starch drying and sieving
7. Cassava starch packing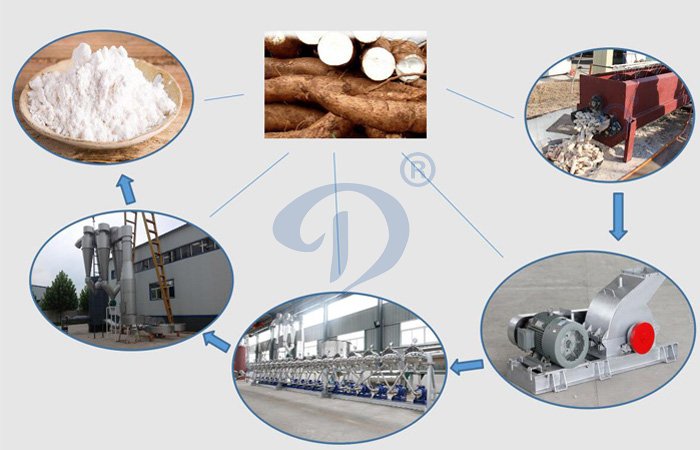 Cassava starch processing machine
Important things to know about cassava starch extraction in cassava starch processing plant:
In the processing of cassava starch, it is critical that the whole process be completed in the shortest time possible after the roots are harvested. After harvest, the roots are highly perishable and enzymatic processes accelerate deterioration within 24 hr thereby affecting the quality of the final product. High quality starch can be extracted from cassava roots using only water .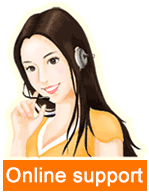 Leave a message

Tel/Whatsapp:
+8613526615783