HomeFAQ Three strategies to increase cassava starch output by using automatic cassava starch processing equipment
Three strategies to increase cassava starch output by using automatic cassava starch processing equipment
FAQ/ Chat online/ Leave a message/ Sep 18, 2021
There are many factors that determine the output of cassava starch, among which the starch content of cassava raw material and the technology of cassava starch processing equipment are the most important. Then how to increase cassava starch output by using automatic cassava starch processing equipment? Here are three strategies: improving cassava crushing degree, improving cassava starch extracting rate, reducing cassava starch lost.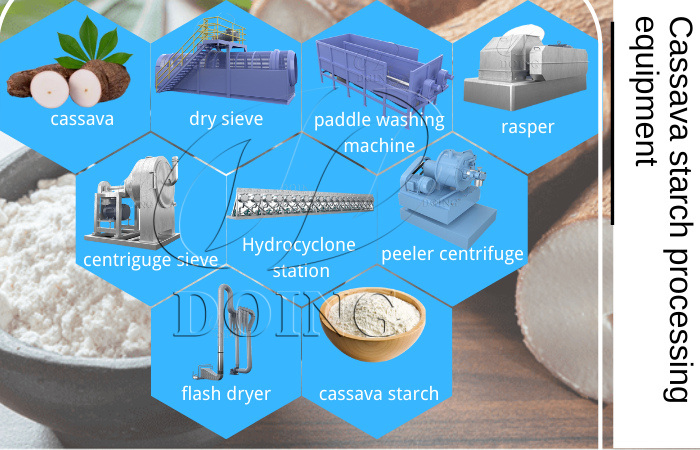 Cassava starch processing equipment
Cassava crushing degree is related to the free rate of binding starch. The higher the crushing degree of cassava raw material and the higher the free rate of binding starch, the higher the yield of cassava starch. Jinrui's cassava starch processing equipment adopts cutting machine and rasper to achieve double cassava crushing, with a crushing rate of 94%.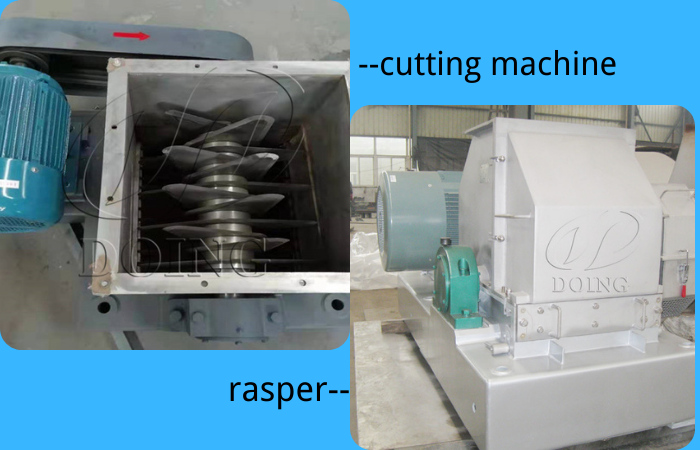 Cutting machine and rasper
In addition, the cassava starch extracting rate is also an important factor affecting cassava starch output, which requires the starch sieving and extracting technology of equipment to be advanced. Jinrui adopts centrifugal sieve and hydrocyclone station to achieve fine washing of cassava starch. This not only increased the cassava starch extraction rate, but also reduced the loss of starch in residue, and the starch content in residue was controlled at 2 ‰.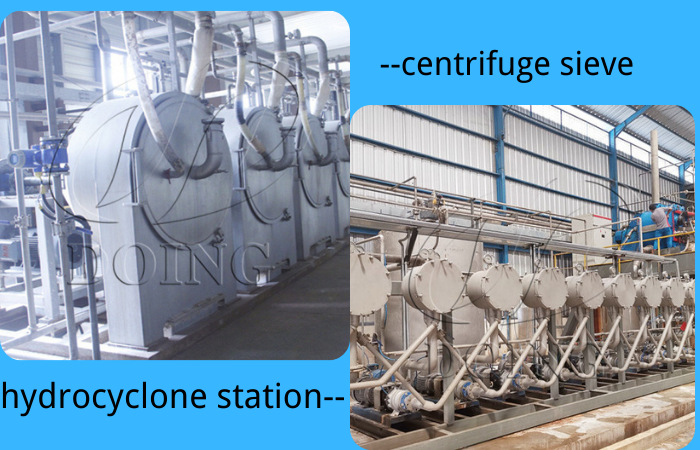 Centrifugal sieve and hydrocyclone station
Besides that, the cassava starch drying machine can also reduce the cassava starch lost. Jinrui's flash dryer is equipped with special negative pressure drying and material cooling system to achieve instantaneous drying of cassava starch. The whole system has good sealing performance, which not only effectively controls the loss of cassava starch, but also ensures the high standard of finished cassava starch.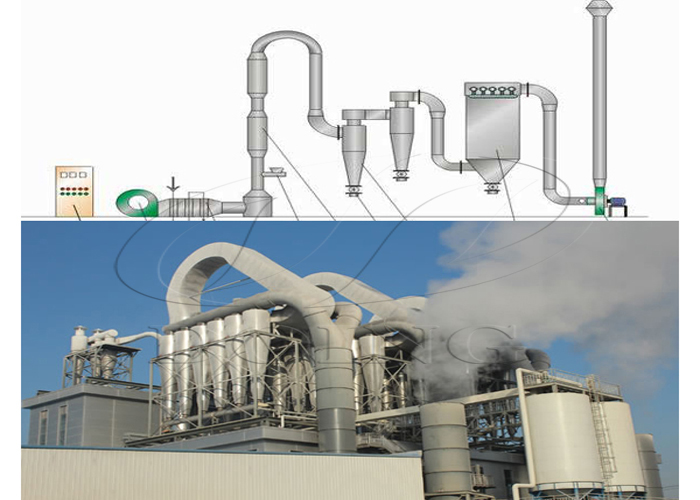 Cassava starch drying machine
If you want to improve cassava starch output for more profits, welcome to contact Henan Jinrui Company to customize cassava starch processing equipment with high starch extraction rate, stable equipment operation and low energy consumption advantages.
Leave A Message
More information about Three strategies to increase cassava starch output by using automatic cassava starch processing equipment, please contact us, we will get back to you ASAP.