HomeFAQ What is a yam?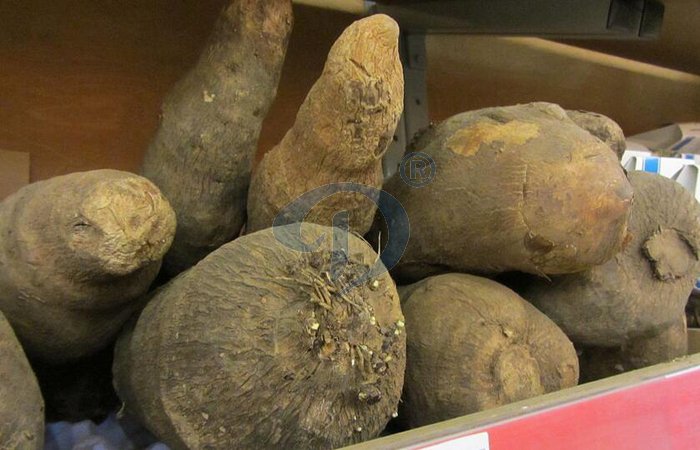 Yam
What is a yam?
For the vegetable sometimes called yam in the United States, see sweet potato. For the vegetable called yam in New Zealand, see Oxalis tuberosa.Yams at Brixton Market in London
Yam is the common name for some plant species in the genus Dioscorea (family Dioscoreaceae) that form edible tubers.
These are perennial herbaceous vines cultivated for the consumption of their starchy tubers in Africa, Asia, Latin America, the Caribbean and Oceania. There are many cultivars of yam. Although some varieties of sweet potato (Ipomoea batatas) are also called yam in parts of the United States and Canada, sweet potato is not part of the family Dioscoreaceae but belongs in the unrelated morning glory family Convolvulaceae.
Yams are monocots, related to lilies and grasses. Native to Africa and Asia, yam tubers vary in size from that of a small potato to over 60 kg (130 lb). There are over 600 varieties of yams and 95 percent of these crops are grown in Africa.
What is a yam tuber?
Yam tubers can grow up to 1.5 meters (4.9 feet) in length and weigh up to 70 kilograms (150 pounds) and 7.6 to 15.2 cm (3.0 to 6.0 in) high. The vegetable has a rough skin which is difficult to peel, but which softens after heating. The skins vary in color from dark brown to light pink. The majority of the vegetable is composed of a much softer substance known as the "meat". This substance ranges in color from white or yellow to purple or pink in mature yams.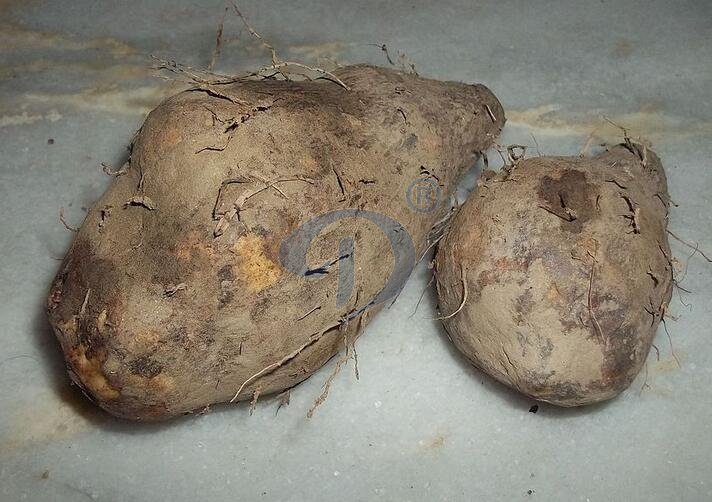 yam
Yam can be processed into yam flour, yam starch, pounded yam flour etc. which are the main food in Africa.
Leave A Message
More information about What is a yam?, please contact us, we will get back to you ASAP.