HomeProject French customer setting up a cassava processing factory in Nigeria
At the end of 2018, a French customer of Doing Company setting up a cassava processing factory in Nigeria, which is his important investment in Nigeria. This cassava processing factory processes 4 tons of cassava per hour, its main product is cassava flour. The complete set of equipment is provided by Doing Company. According to the customer's requirements, this set of cassava flour processing several main machines (paddle washing machine, cassava peeling machine, cassava crusher, cassava flour flash dryer, sieving machine) are all made of stainless steel.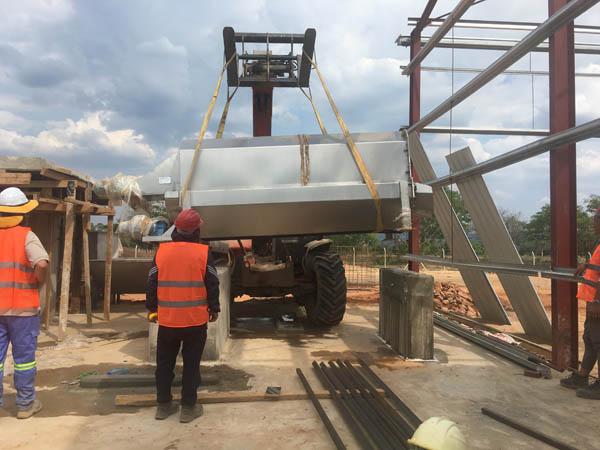 Cassava peeling machine installation
This French customer say: Nigeria is the world's largest producer of cassava, has an annual output of 46 million tons of cassava, but Nigeria lacks cassava basic storage and processing equipment, and cassava loss rate after harvest is high. In addition, according to statistics, Nigeria imports cassava by-products of 580 million US dollars each year, which means that the development of cassava resources just in Nigeria local market is very profitable. So he setting up this cassava processing factory in Nigeria for high quality cassava flour production.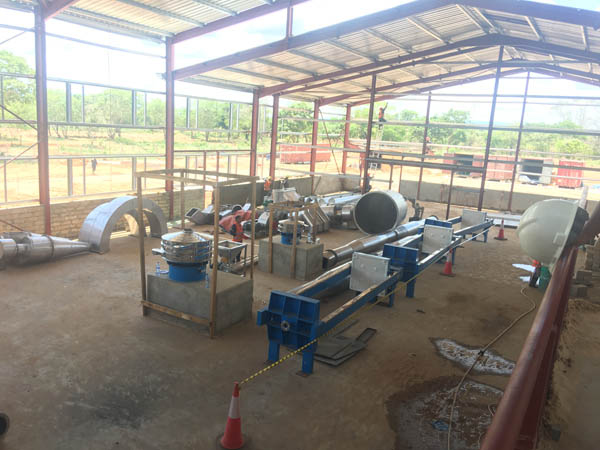 Cassava flour processing factory setting up in Nigeria
At the end of 2017, the French customer placed an order after understanding and inspecting the cassava processing factory equipment of Doing. In March 2018, these cassava flour processing machines were shipped from the Doing factory. At the end of September, the engineers went to Nigeria for the machine installation of the cassava processing factory in Nigeria ensures that the entire cassava processing factory runs smoothly and the machine operates correctly. This cassava flour processing factory in Nigeria is another project completed by Doing Company. We also successfully installed several cassava starch processing factories and garri processing plants in Nigeria.
Cassava can be processed into cassava flour, starch, garri, alcohol, syrup, sweeteners, animal feed, and cassava beer. At present, Nigeria's cassava processing factory are mostly small-scale rough processing, the output is low and the quality of finished cassava products is difficult to guarantee, and the competitiveness is not strong. Only the scaled processing factory of cassava can realize the industrial value of cassava. Now, the medium and large-scale cassava processing factory in Nigeria are scarce, but the development prospects are very good.
Leave A Message
More information about French customer setting up a cassava processing factory in Nigeria, please contact us, we will get back to you ASAP.