HomeFAQ What is cassava or yuca?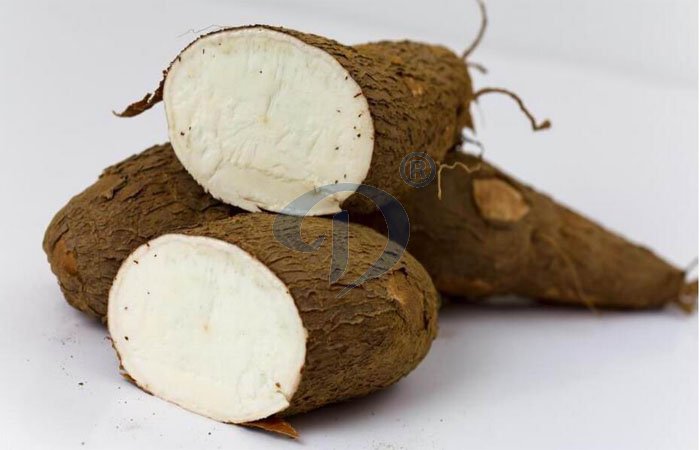 Cassava
What is cassava or yuca? It is a long tuberous starchy root about two inches around and eight inches long. The root has a brown fibrous skin and snowy white interior flesh. Because it bruises easily, it's often sold covered in a protective wax coating. Other names for cassava are yuca, manioc, mandioca, yucca root, casabe, and tapioca.
Cassava is native to Brazil and the tropical areas of the Americas. It's widely grown all over Latin America and the Caribbean. It was, and still is, an essential root vegetable in the Caribbean diet. It's been around, since before Columbus's arrival, as a staple food of the Taino, Carib, and Arawak population, especially in the form of cassava bread.
Two Types of Cassava:
There are two varieties of cassava – sweet and bitter. Both contain Prussic acid (hydrocyanic acid), which can cause cyanide poisoning. Cooking or pressing the root thoroughly removes the poison. Cassava can never be eaten raw. Bitter, or wild, cassava contains enough acid so that it can be fatally poisonous if eaten raw or undercooked. To escape the Conquistadors, the oppressed natives were known to commit suicide by eating raw cassava.
Don't be intimidated. You won't come into contact with bitter cassava in U.S. stores. Sweet cassava is sold in American markets fresh or frozen. Bitter cassava is processed into safe edible flours and starches, which in turn are made into breads, pastries and cakes.
Leave A Message
More information about What is cassava or yuca?, please contact us, we will get back to you ASAP.