What is the process during cassava starch production line?
As we all know, for the casssava starch business the most concerned how to extract starch from tube root such cassava,potato starch,potato in high extraction rate.high cassava starch extraction rate cassava starch production line is what we provide.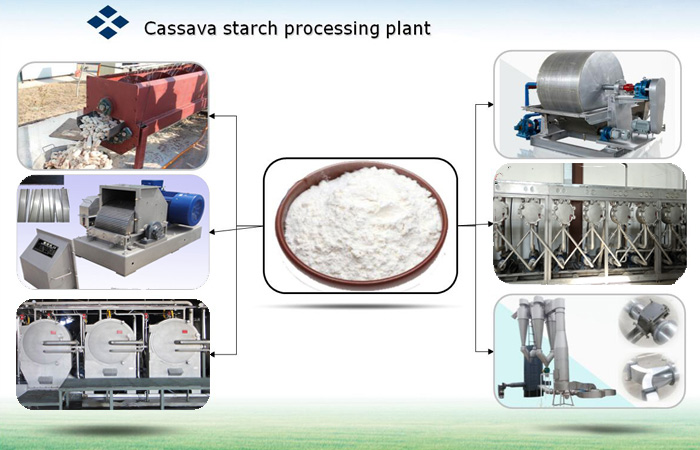 Cassava starch processing machine
Cassava is a surface rough plants. The vast majority of dry cassava starch, in the fresh cassava tubers,the cassava starch containing about 25% -30%, in the dry matter contains about 80%. Our task is to extract the cassava starch refinery we need from cassava tubers.
Description of cassava starch production line:
Firstly what needed is washing and destoning fresh cassava. If we need refining out of the starch, cassava must ensure cleanliness, no impurities when extracted starch .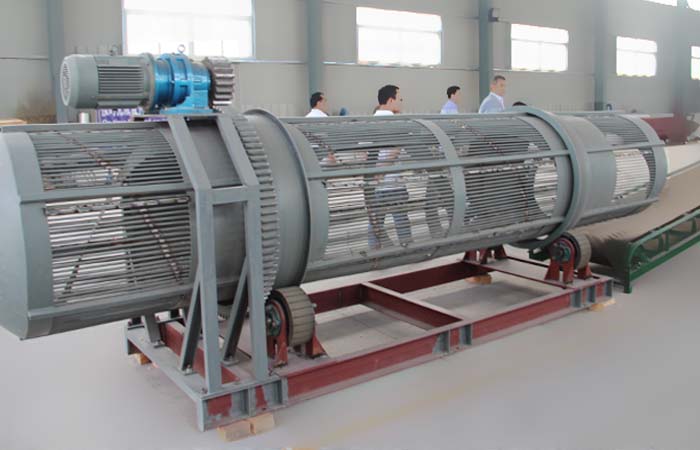 Cassava washing and destoning machine
Secondly,the part of crushing cassava. We need put clean cassava in rasping machine.then can get starch slurry.
Third,Starch extraction .we need separate plasm and dregs.Front and back washing system increase starch recovery rate and prevent screen block.
Fourthly:re-extract the starch. Isolated part of the protein, fine fiber and soluble impurities, to improve the quality of starch.
Fifth:starch dewater. The drum Vacuum dehydrator machine is a part turn to what we can see starch.the starch after the machine water content is 34%-40%.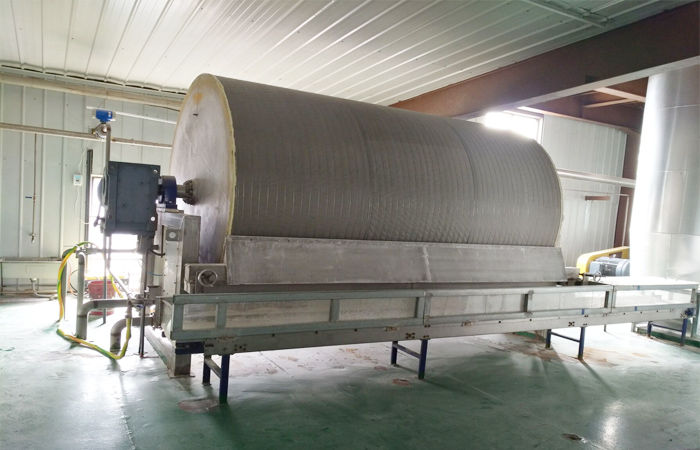 Cassava dewatering machine
Sixth: drying starch. The starch after vacuum dehydrator is not very drying. So we need air flow starch drying machine.the machine can advantage the heating dry area. Save the time and one hour can process 1 ton starch.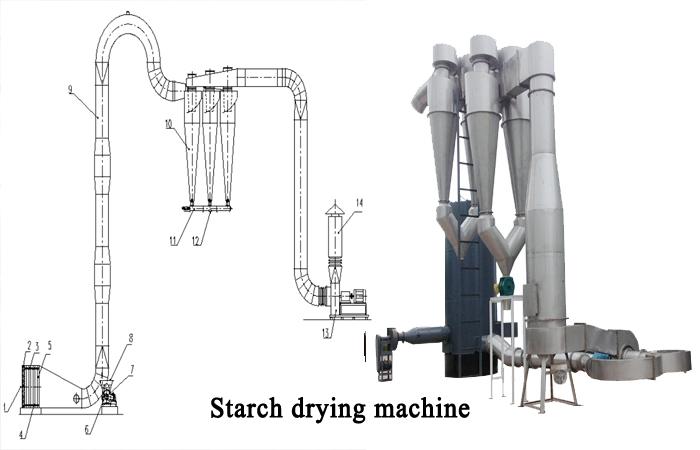 Cassava starch drying machine
Above steps are a whole line from fresh cassava turn to cassava starch. Is it amazing that we put fresh cassava then get high quality cassava starch.
If you have any questions about cassava starch production line, Please feel free to contact with us.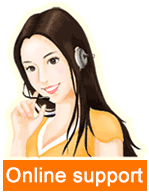 Leave a message

Tel/Whatsapp:
+8613526615783