How to produce garri from cassava ?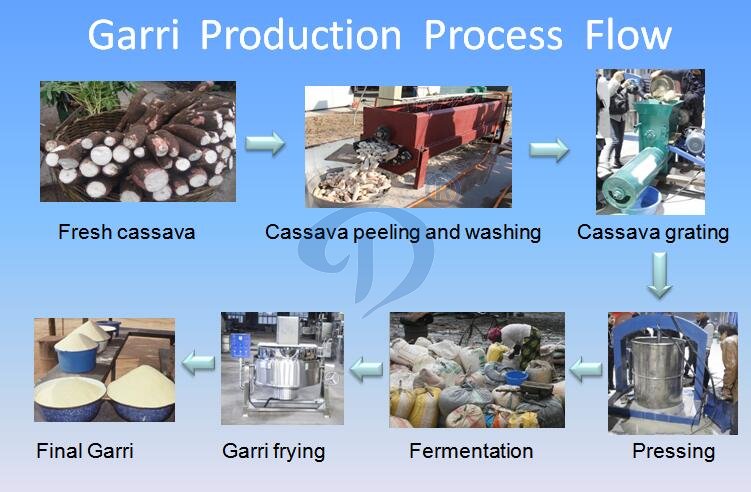 Garri making process
Garri (also known as gari, garry or gali) is a popular West African food made from cassava tubers. The spelling 'garri' is mainly used in Cameroon, Nigeria, Sierra Leone, Benin, Togo and 'gari' in Ghana.In some sub-Saharan regions of Africa, it is referred to as 'gali'
To make garri, cassava tubers are peeled, washed and grated or crushed to produce cassava mash. Then packing the cassava mash in a bag and placed in an hydraulic press machine to remove excess water. When the cassava has become dry enough, It is then sieved and fried in garri frying machine to get the final garri. The resulting dry granular garri can be stored for long periods.
How to produce garri from cassava ?
Traditional garri production mainly done by hand ; New garri production method mainly use the machine to produce the garri for commercial production.
Steps of garri producing process by the garri machine :
1 Peel the fresh cassava and Wash the peeled cassava by the cassava peeling and washing machine .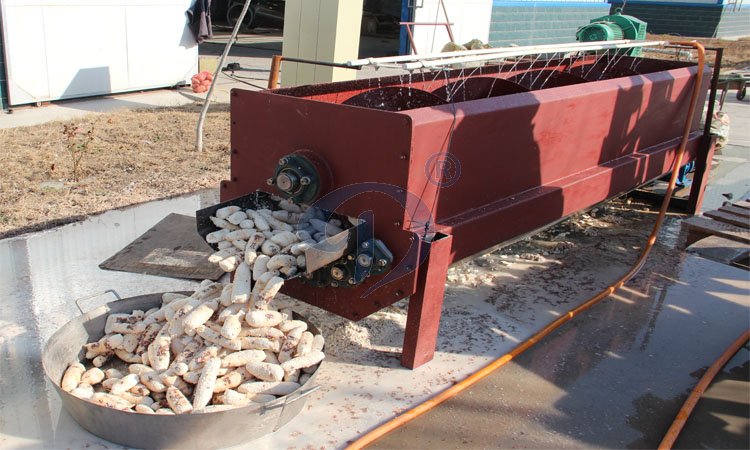 Cassava peeling and washing machine machine
2 Grating peeled and washed cassava into cassava mash by cassava grating machine.
3 After grating, the cassava mash need to be packed in bags and left there for 2~3 days for fermentation.
4. After the fermentation finish, the cassaa mash will be pressed by the hydraulic press
5 Using a wide sieve, break the cassava cake after pressing and sieve off the fine cassava powder from other particles.
6 Fry the powder by the garri frying machine until it becomes very dry and brittle .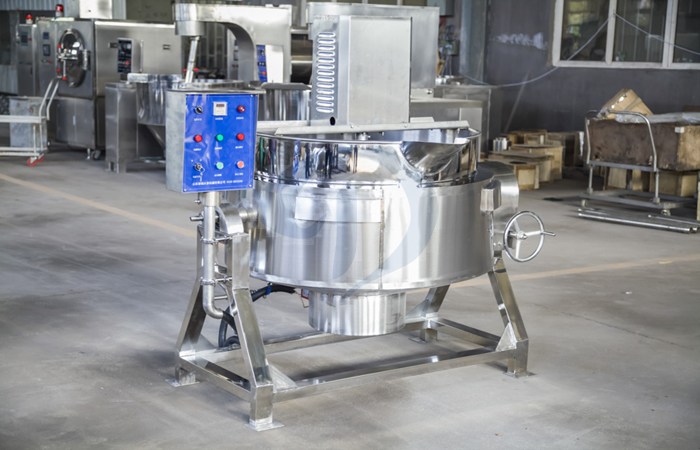 Garri frying machine
7 Pack your garri in a dry place, and start enjoying your meal.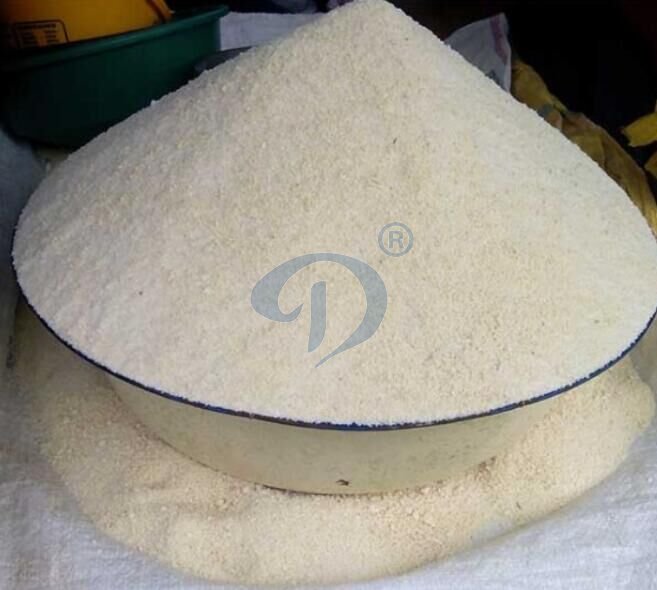 Final Garri produced by machine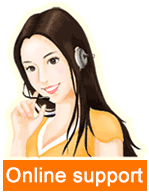 Leave a message

Tel/Whatsapp:
+8613526615783