HomeFAQ What is the production process of making garri?
Now more and more people want to invest garri processing plant because of its considerable profit. As a new beginner, some of you may have the doubts about what the production process of making garri is. Here I would like to share you the garri production process mainly includes cleaning, washing, peeling, grating, fermenting, dewatering, milling, frying and sieving.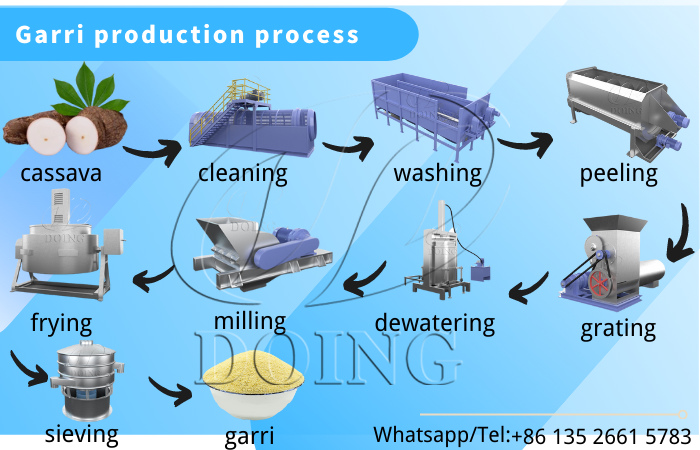 Garri production process
①Cleaning: to clean the impurities attached on the cassava
First,use the dry sieve to remove the weed,sand,small stones, and other impurities on the surface of cassava.
②Washing: to wash and clean the cassava completely
And then use paddle washing machine to wash the cassava completely and eliminate sand&mud effectively.
③Peeling: to peel the two skins of cassava off
After washing, you may use the cassava peeler machine to remove the outer peels and subcutaneous cuticle of cassava roots.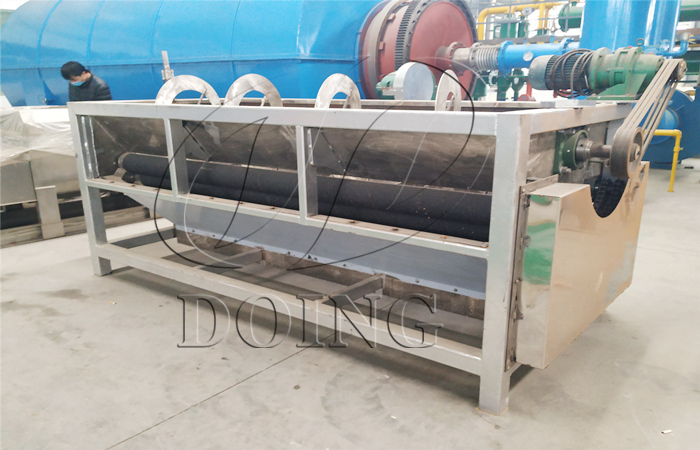 Cassava peeling machine
④Grating: to grate the cassava into cassava granules
Cassava grating machine is usually used for grating the cassava in garri processing process. The peeled cassava will be crushed into cassava granules.
⑤Fermenting: to ferment cassava granules for 2 or 3 days
The fermentation process is a strategy to improve nutritional value by enriching protein and detoxifying toxic and anti-nutritional compounds. Generally speaking,the fermenting time is about 2 or 3 days.
⑥Dewatering: to squeeze the water of the cassava granules
In dewatering process, we can adopt the hydraulic press to squeeze the water of the cassava granules further, and you will get the cassava cake.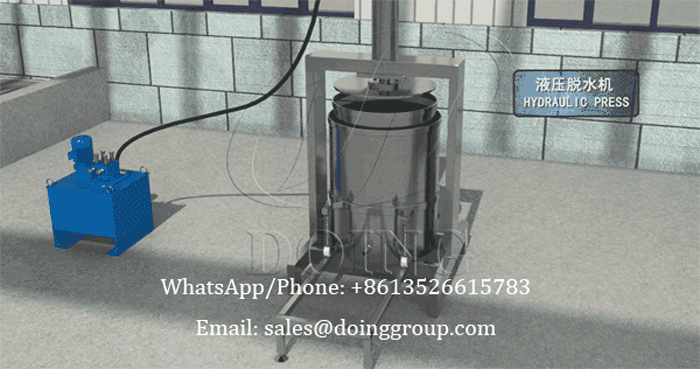 Hydraulic press
⑦Milling: to mill the cassava cake into small granules
For better fitness and taste of the final garri products, hammer crusher is often used to mill the large granules of cassava cake into smaller ones.
⑧Frying: to fry the small cassava granules into final garri product
In this process, garri fryer is used for frying the cassava granules. The garri dryer can control the temperature itself to fry cassava granules into final garri products.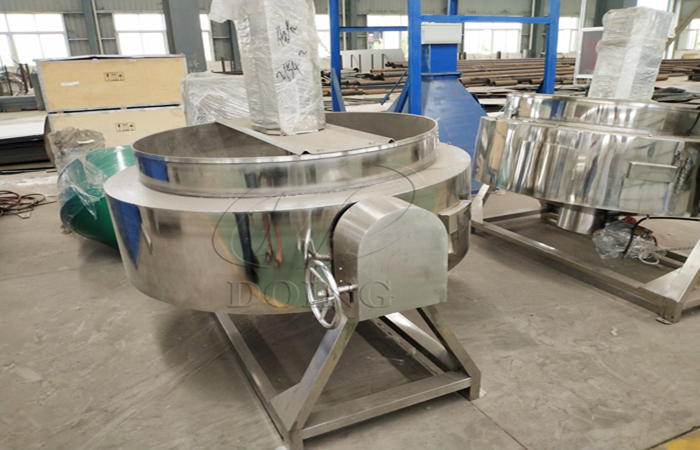 Garri fryer
⑨Sieving: to screen garri according to the requirements
You can adopt the vibration sieve to screen garri with different specifications and fitness of according to the requirements.
For more detailed information about garri processing machine or garri processing plant, please contact Henan Jinrui Company freely. We can not only supply you the best garri processing machine at factory price, but also offer you the plant design, technical installation instruction, factory visiting, etc.
Leave A Message
More information about What is the production process of making garri?, please contact us, we will get back to you ASAP.