How to make garri by machine ?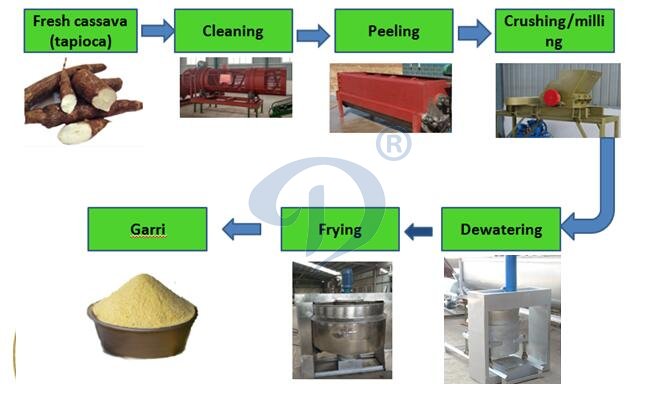 Garri production process
The garri production process is make peeled, washed and mashed cassava tubers, allowed to ferment for some days, then sifted and later fried or roasted to form the dry granules popularly called 'Garri' .
What is garri production process from the cassava roots by machines ?
The full mechanization garri production process is included : cleaning , washing , peeling , crushing , fermenting , dewatering , cake breaking, garri frying , cooling and packing.
The requried machines of full mechanization garri production process and the machine fuction is as below :
1. cassava rotating screen
it is used to remove the dirt or sand among the cassava roots .
2. Cassava washer
it is used to wash away the dirt or soil on cassava roots.
3. Cassava peeling machine
It is used to peel the washed cassava roots to get the peeled cassava .
4. Cassava crusher
It is used to grate the peeled cassava into cassava mash .
5. Cassava presss
Usually the hydraulic press is more effience than the screw press , it is used to squeeze free water from the cassava mash.
6. Sainless steel vibrating screen
It is used to break the dewater cassava mash canke before frying
7 . Garri fryer
It is used to fry or toast the cassava granuels to get the finl garri.
Our company supply the complete set machine of mechanization garri production , if you interested in our garri production process and machines, please contact us freely.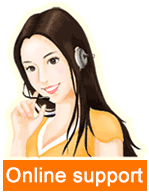 Leave a message

Tel/Whatsapp:
+8613526615783