How starch is made from cassava?
Cassava starch made process adopt wet method processing way in Doing Company, its the most advanced starch made process technology home and abroad, include rotary drum cleaning, second time crushing, starch slurry sieving, protein seperating, starch purification, vacuum dewatering and airflow drying. So if you asked how starch is made from cassava, next is our answer and the divided introduction of the starch made process from cassava: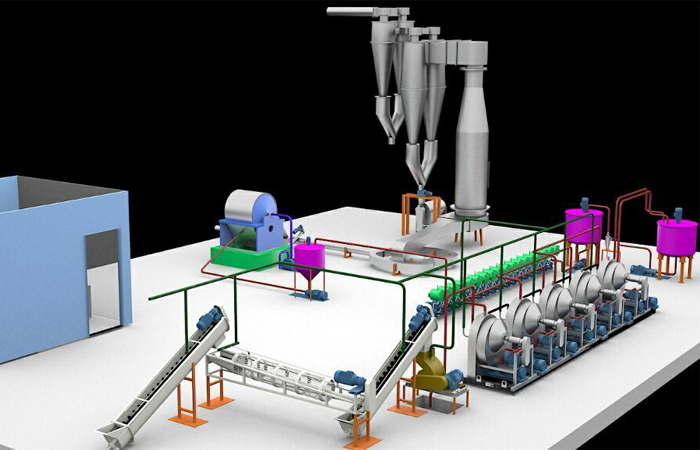 Starch made from cassava 3D photo
1. Raw material(cassava) preparation and checking:
Cassava quality strightly influenced the final starch quality, the raw material to made cassava starch usually is fresh cassava or dry cassava chips. Fresh cassava with higher starch content, after harvesting, remove the dirt, roots and wood parts from cassava for the first time, then put them on cleaning area, generally requests the harvest and starch made on one day, to keep the cassava fresh, avoid the loss of starch. For the cassava chips as starch made raw material, requests the chips dry enough, no mould, no spoil, no moth, to guarantee the final starch quality.
2. Cassava conveying:
Use cassava collection machine and conveyor, delivery the cassava to cleaning machine. This is a complete system, cassava collection machine guarantee the starch made process working continuously, and during the conveying process, keep impurities away.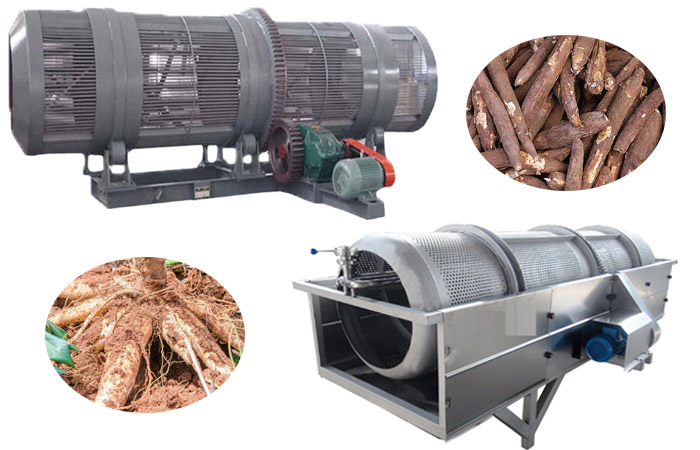 Cassava cleaning section machines
3. Cassava cleaning section of how starch is made from cassava:
This cleaning section usually use two equipments to remove the dirt, sand and other impurities. The first is dry sieve, no need water, according to the drum transform to filter the sand or stonds, another usually adopt paddle washer, its suitable for cassavas, water cycling cleaning the dirt from cassava performance. And you can choose whether or not use the cassava peeling machine.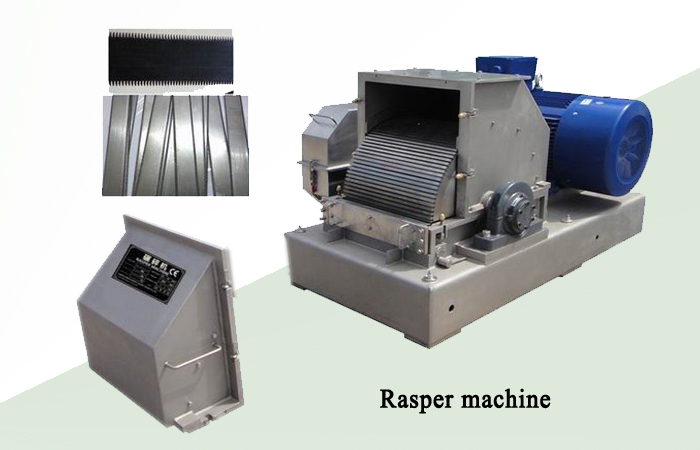 Rasper
Cassava crushing section also equipped with two machines, different with potatoes, cassava size usually big, to get better crushing performance, the first machine(cutting machine) cut the cassava then the second(rasper) used for fine crushing, second time crushing method can fully destroy the fibre and cassava cells, free all starch from cassava. How starch is made from cassava, this crushing section performance is so important. This new type rasper designed and developed by Doing Company, make sure higher starch extraction rate, this two crushing section help the starch extraction rate reach to 95% of the cassava starch made.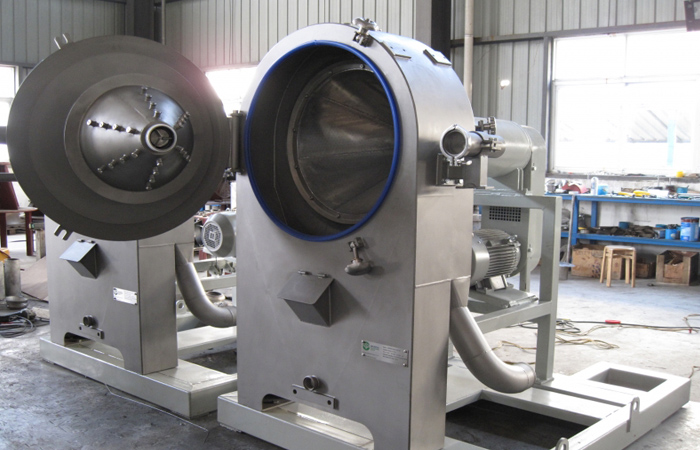 Starch slurry sieving machine
5. Starch slurry sieving process:
After crushing section we can get cassava starch slurry, this sieving process aimed to seperate the fibre and starch slurry, also two equipments adopted, centrifugal sieve and fine fibre sieve. In the first section, the centrifugal sieve filter out the fiber, and at same time, fibre during washing to collect its starch. Then the starch slurry processed by fine fiber sieve to filter out the small fiber. It's worth to say that our centrifugal sieve is combined with high pressure water flushing system, make sure the sieve screen not block.
Hydrocyclone station
6. Cassava starch slurry enrichment and purification:
This process function is to seperate the protein and fat from starch slurry to concentrate and delicate scrubbing starch liquid, the new technology in Doing Company is combined the disc seperator with hydrocyclone station, compared with single hydrocyclone, better starch quality and saving the water and energy. This system includes concentrating, recovering and washing function for starch slurry. To the question how starch is made from cassava, among crushing section decided the extraction rate, then this sieving process decided the final starch purity rate.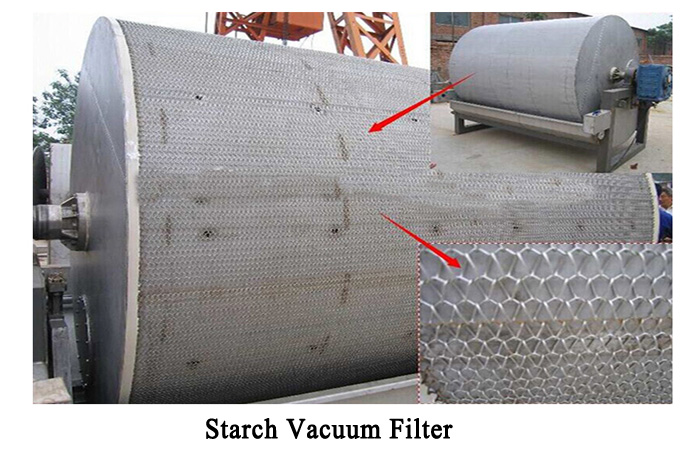 Cassava starch dewatering process
7. Dewatering process:
After among process, the starch liquid can't send to air drying directly, need to make dewatering process firstly, for starch dewatering, we have vacuum filter and peeler centrifuge supply, you can select as your requests, or we can suggest you suitable one in the light of your condations(raw material, capacity requests or others).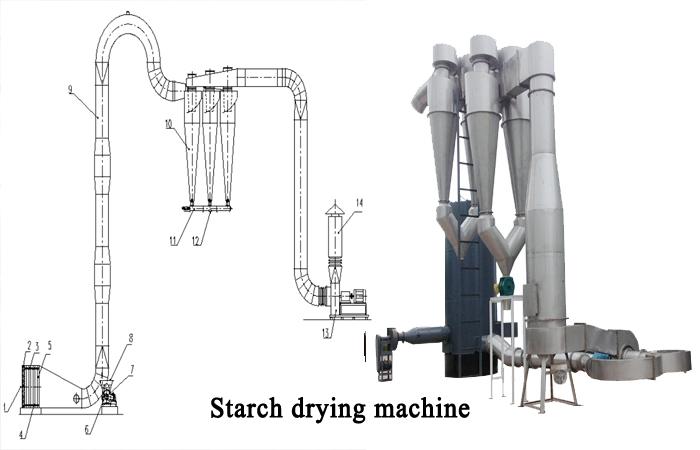 Air drying machine to made cassava starch
8. Starch air drying:
Adopt airflow dryer, final starch moisture is about 13%, get first grade cassava starch. This is the finally section of how starch is made from cassava, equipped with a special cooling system, guarantees the moisture uniformity of final cassava starch, and the short time of materials retention in the dryer tower and high-exchange rate could dry starch instantly.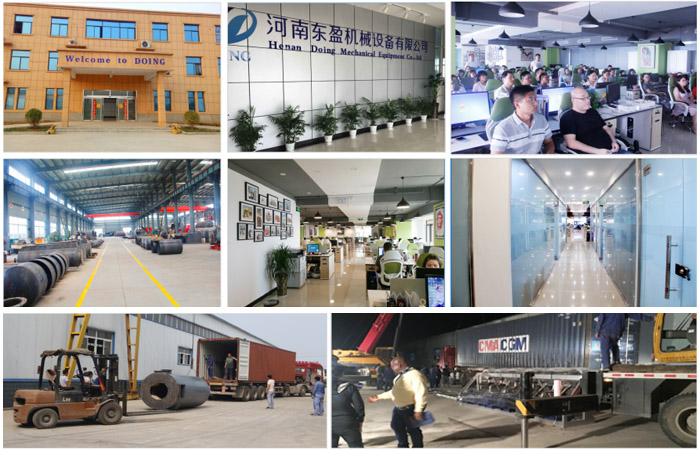 Welcome to Doing Company
In short, this is the Doing Company answer for how starch is made from cassava, also the equipments introduction. Cassava starch widely used in food and non-food industry like paper making, textile, pharmaceutical, chemical and others. About cassava starch made, if you have any problems, our engineers can service for you. And we also can make a personal production plan for you, solve all your questions of how starch is made from cassava.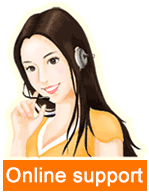 Leave a message

Tel/Whatsapp:
+8613526615783