What should be noticed when using starch vacuum filter?
The starch vacuum filter is essential for the all kinds of starch production plant, widely used for cassava starch, potao starch, sweet potato starch, etc dewatering, the starch slurry after processed by this starch vacuum filter, its moisture can reach to under 38%. And you should pay attention to the starch vacuum filter maintain, next is the introduction of this problem.
First, Introduction of starch vacuum filter:
Starch vacuum filter is a solid-liquid separation device developed in recent years that is more advanced, reliable, and can realize continuous operation. It is widely used in the dehydration process of starch slurry in potato, sweet potato, corn and other starch production processes.
The principle of starch vacuum filter machine is to use circulating filter cloth as the filter medium. At the same time, the interaction between vacuum negative pressure and gravity is used to achieve rapid separation of solid and liquid materials.
This working principle replaces the previous heavy-duty dewatering machine, and the equipment operation is more convenient and time-saving. After purchasing starch vacuum filter, what problems do we need to understand in order to ensure the stability of the equipment?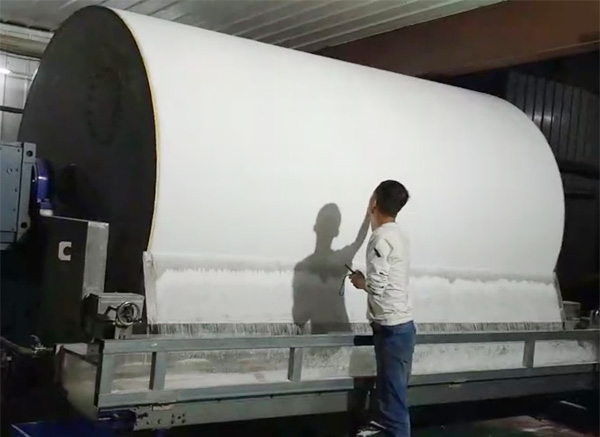 DOING vacuum filter working process
Then, What should be noticed when using starch vacuum filter?
1. During the process of using starch vacuum filter machine, the filter cloth must be cleaned regularly according to the actual situation to maintain the normal suction filtration effect. Damage to the filter cloth may result in incomplete separation of the filter or in other parts of the powder causing clogging.
2. Each time the starch vacuum filter is used for production, the host must be shut down.
3. The sealing sleeve of the drum shaft head of the starch vacuum filter should be filled with an appropriate amount of lubricating oil every day to ensure that its sealability is not damaged, so that it can maintain a good lubricating closed state.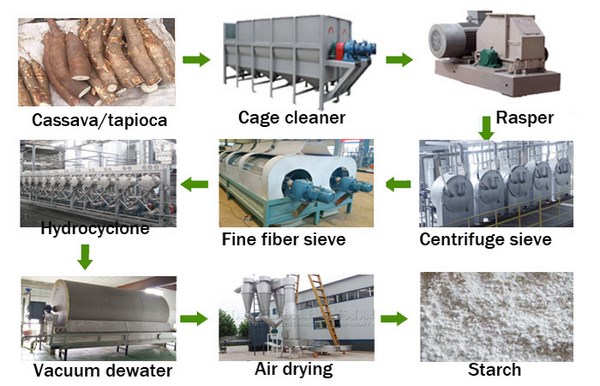 Complete cassava starch production process
4. When starting the starch vacuum filter, separate the main motor from the vacuum pump motor. Pay special attention to the opening sequence and avoid reversal. Reversal may cause starch material to be drawn into the motor and cause abnormal damage to the equipment.
5. The mechanical oil level in the reducer of the starch vacuum filter machine should not be too high. The new equipment machine should discharge the built-in oil and use diesel oil for thorough cleaning within one week of use. It is best to maintain the new oil after it is replaced. The frequency of oil change and thorough cleaning once in six months.
For another, Henan Doing company can provide you the starch vacuum filter and complete cassava starch processing machine. Our engineer team can provide you feasibility program and perfect after-service.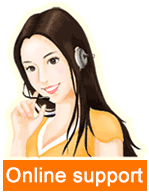 Leave a message

Tel/Whatsapp:
+8613526615783