Home>FAQ What are the advantages for starting a garri making business in Ghana?
Do you want to know what are the advantages for starting a making business in Ghana? If yes, then I would like to tell you that there are many inherent advantages of starting a garri making business in Ghana that can bring you a high return on investment.
1. Fresh cassava is available in the market all year round, no need to import raw materials.
Cassava is the main food crop in Ghana and it has many commercial advantages because of its easy production and high yield. Then you can find that there are many cassava plantations in Ghana. Fresh cassava is available in the market year-round and you can collect enough in any season, which is what makes it a highly profitable crop.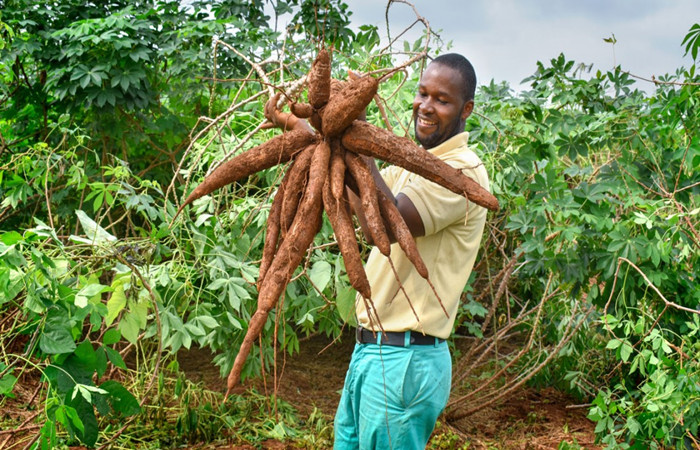 You can get enough cassava at any season
2. The demand for garri in Ghana is huge and the market potential is huge.
Garri is a staple food for locals in Ghana. Garri can be eaten in a variety of ways and can be used on its own as a pastime snack or with a variety of stews and soups. As one of the most popular staple foods in Ghana, garri has a high consumption rate. Faced with the current situation of insufficient market supply, developing garri making business has become a good project to make money.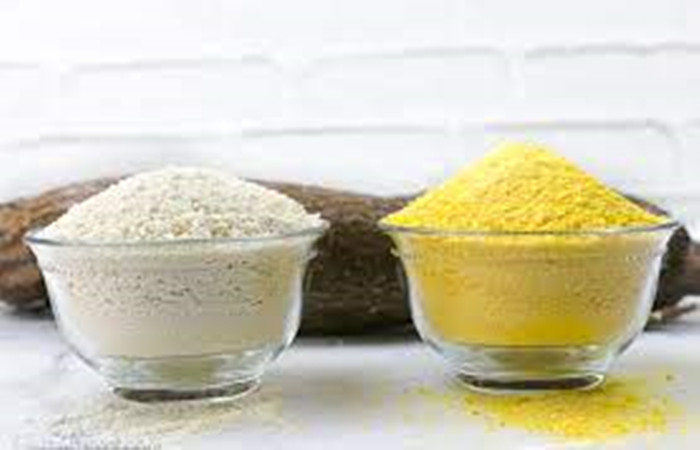 The finished garri made from cassava
3.The Ghana Government has issued a policy to encourage local production and marketing of garri in the country.
The Government of Ghana has issued a policy to encourage the introduction of garri making business to attract foreign investment.
In order to promote the development of garri processing business, the Ghana government advocates upgrading the garri processing plant and invites aspirants to go to Ghana to establish a cassava processing base, thereby promoting the production of garri.
The policies of the Ghana government have broadened the investment space for investors and created convenient conditions for the local garri processing business. Therefore, more and more people are starting to set up garri production plants in Ghana, which can not only meet the market demand but also create employment opportunities.
4.The machinery and equipment needed to produce garri are available through many distributors and are easy to install and maintain.
If you are looking for a reliable supplier of garri making machines, Henan Jinrui may be a good choice. You can draw conclusions from the following aspects.
First of all, they have helped many customers successfully set up garri making plant projects in Ghana and accumulated rich experience in project installation.
Secondly, Henan Jinrui has set up overseas warehouses in Nigeria, you can go to the factory to check the quality of the machine and decide whether to buy it or not. Hot selling single machines or machine parts can be purchased directly without waiting. In addition, the overseas warehouse set up by Henan Jinrui in Nigeria not only provides convenient conditions for local people, but also has received a lot of praise. Therefore we plan to set up overseas warehouses in Ghana, Cameroon and Liberia in the future.
Thirdly, they have their own R&D team. Their engineers can customize the garri production plan for you according to your needs.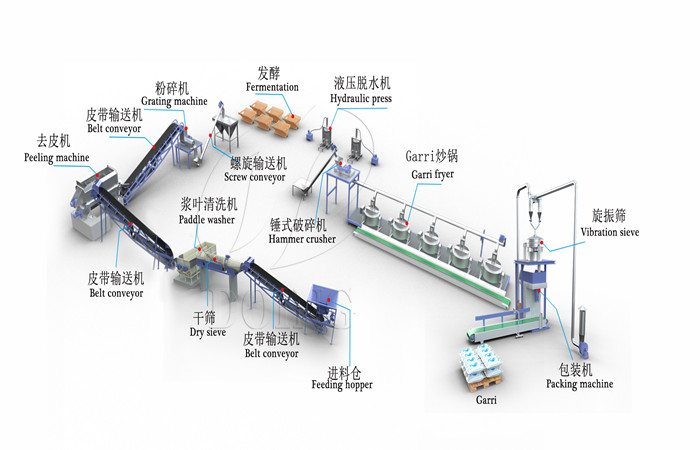 The garri processing machine
Fourthly, they have their own manufacturing plant and all the garri making machines are produced by themselves. So they can sell garri making equipment at ex-factory price, which can effectively help customers control budget costs.[Recommend reading: How much is garri processing machine?]
Fifthly, they have perfect pre-sale, in-sale and after-sale service which can help customers effectively solve problems in all aspects. In addition, we can also help customers design plant construction plans and technical personnel training.
If you have not cooperated with Henan Jinrui before, you can contact them for consultation, maybe this will be the right thing for you to do in the future.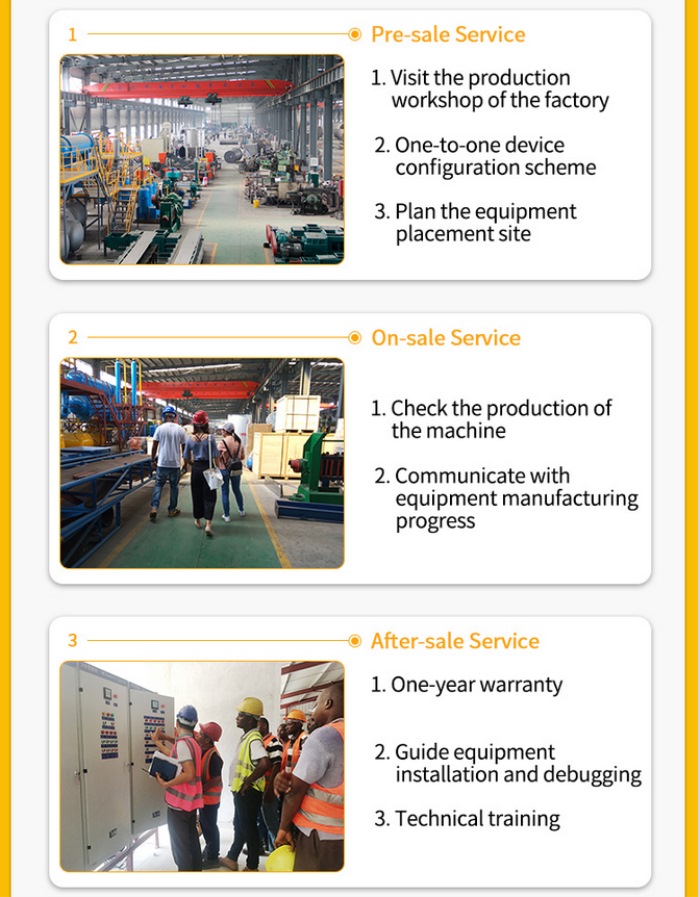 You can get perfect sales service from Henan Jinrui
Through this article, I believe you have learned that there are many advantages to start a garri processing business in Ghana. If you want to know more information, such as the garri processing machine price, preparations before building a garri processing plant, etc., you can leave us a message, we will arrange for our professionals to reply to you within 24 hours.
Related reading:
Knowing the advantages of starting a garri making business in Ghana is only the first step in helping to successfully invest in a garri making project. To successfully start a garri making business in Ghana, you should follow these basic steps:
1, Learn the special skills required
2, Do some thorough market research to learn more how demanding the product has been so far
3, Draw a brilliant plan for the business
4, Choose a suitable business name and register that with the Corporate Affairs Commission (CAC)
5, Raise the capital
6, Get a marketable business location
7, Get a practicing license
8, Employ some people
9, Test the quality and acceptance rate of your product in market
10, Create a personal business website
11, Promote and market your business website
Leave A Message
More information about What are the advantages for starting a garri making business in Ghana?, please contact us, we will get back to you ASAP.