How does vacuum dehydration work during the starch dewatering process?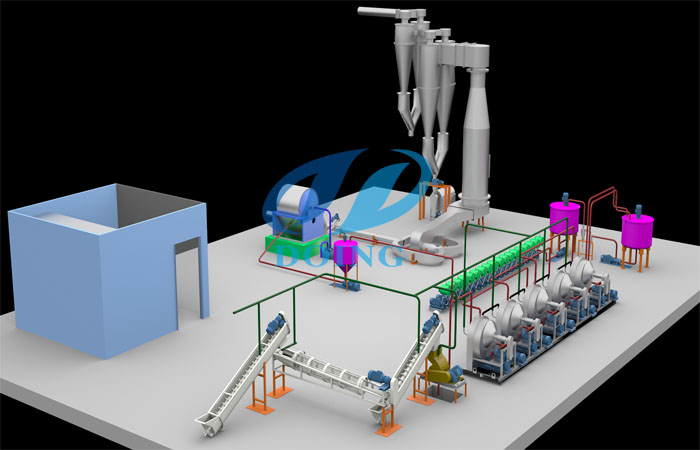 Cassava starch processing machine
Cassava starch is kind of starch that is extracted from cassava roots. Recent years,It is widely used in food and non-food industry.
The procedures of cassava starch production are as bellow: cassava roots conveying → cleaning and washing → peeling → grinding → centrifugal sieve to remove fiber and impurities → desanding → hydrocyclone to concentrate starch and remove sundries → dewatering → drying → packaging. Vacuum dehydration is used in the starch dewatering process.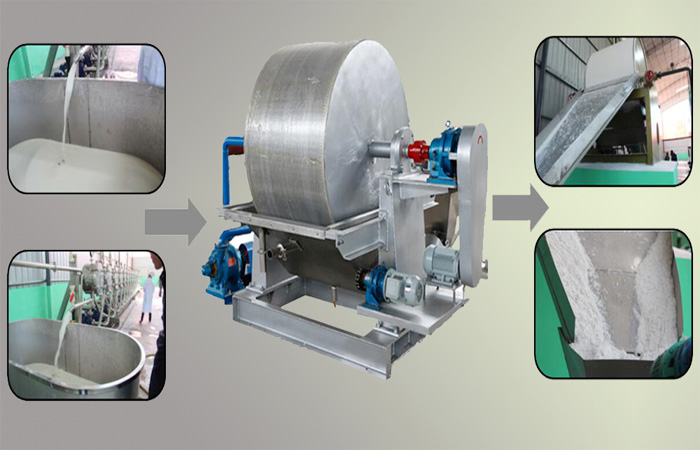 So how does vacuum dehydration work during the starch dewatering process?
Step one of vacuum dehydration: Firstly starch slurry enters into the starch slot until it reaches the rotating drum.
Step two of vacuum dehydration: Then starch will stick on the surface of drum by the effect of vacuum pumping and water goes into the pump. There is a layer of screen on the surface of drum to prevent starch flour going through.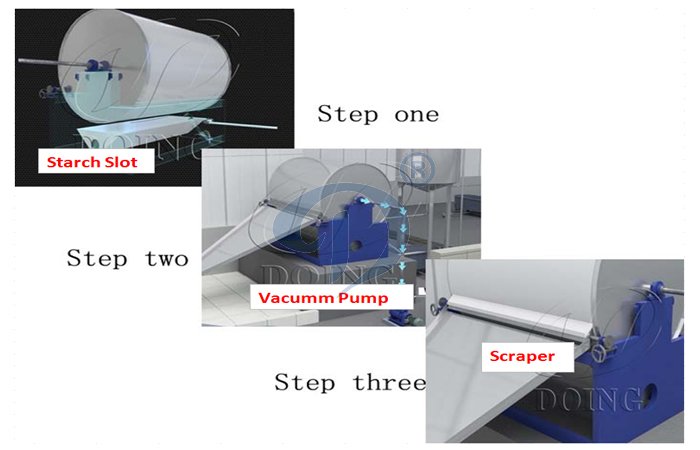 Step three of vacuum dehydration: Finally the scraper on side will unload starch flour during the rotating of drum. Then starch with moisture around 38% will be sent to the next process for drying.
With advanced technology and newly design, vacuum dehydration have advantages of low energy consumption, small area, easy-operation and stable running.
The vacuum degydration is widely used in all kinds of starch dewatering process and the starch manufacturing factory.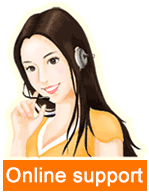 Leave a message

Tel/Whatsapp:
+8613526615783