HomeProductGarri sieving machine / Garri sieving machine
Garri sieving machine
Garri sieving machine is kind a special screening machine with high precision and high efficiency. Different size particles and powder materials could be separated continuously by the sieve through screens in different mesh, therefore, it can meet all kinds of requirements. DOING vibration sieve vertical-motor system can separate starch or cassava flour effectively, so it can promote the efficiency of the whole production line.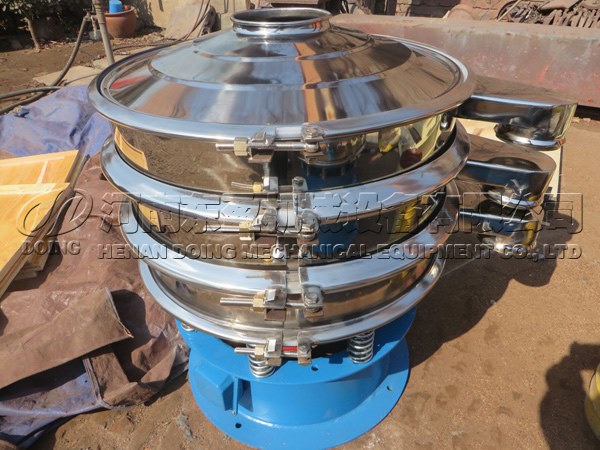 Garri sieving machine
Garri sieving machine application:
Garri sieving machine can be applied in the processing line of cassava starch, potato starch, sweet potato starch, cassava flour production line and garri making. Thus, it can be seen that vibration sieve plays a significant part in those production line. Vibration sieve is mainly used to sieve the final product that has been dried, and those starch, garri or cassava flour will be packed. Vibration sieve can help get more fine and pure finished product.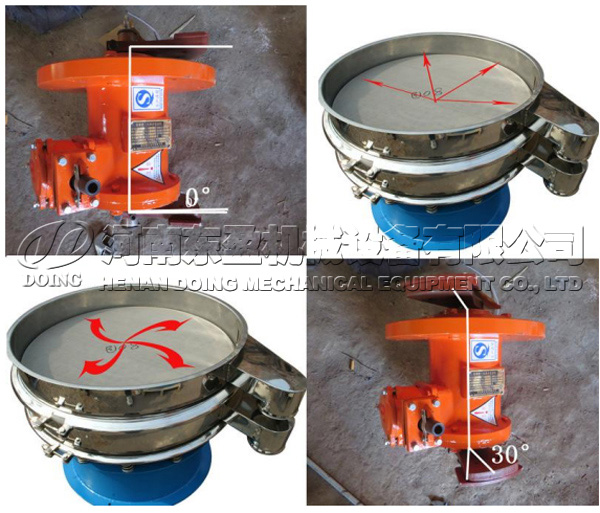 Garri sieving machine structure
The features of garri sieving machine:
(1). High performance and high efficiently, so it can help save labor.
(2). Garri sieving machine works with low noise.
(3). Durable creen mesh, so it can be used for long time.
(4). Garri sieving machine has simple structure, so it is easy to be maintained and moved.
(5). Can be operated continuously, it can contribute to starch or flour regular processing.
(6). Garri sieving machine can designed depends your requirements, and deal with different quantity.
(7). The screen mesh can be changed easily in a short time.
(8). The material can be made of stainless steel, so it can meet hygiene requirements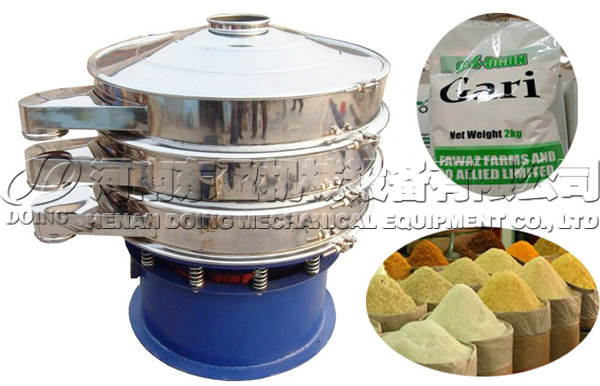 Doing Company vibration machine
DOING garri sieving machine technical parameters:
Model
DYS-500
DYS-600
DYS-800
DYS-1000
DYS-1200
DYS-1500
DYS-1800
DYS-2000
Diameter(mm)
500
600
800
1000
1200
1500
1800
2000
Screen diameter(mm)
430
530
730
900
1100
1400
1700
1900
Layer
1-5
Mesh
2-500
RPM
1460
Feeding size(mm)
<20
<20
<30
<30
<50
<50
<50
<50
Power(kw)
0.25
0.25
0.55
0.75
1.1
1.5
2.0
3.0
You can select this garri sieving machine in the light of your capacity requests.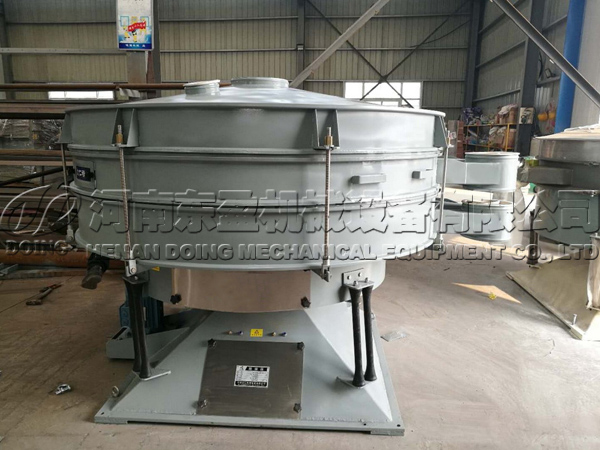 Large size garri sieving machine
The working principle of garri sieving machine:
Vibration screen is composed of vertical motor, and eccentric weight installed at two ends. Garri sieving machine is designed as a high-precision screening machinery. Vibration screen is composed of vertical motor, and eccentric weight installed at two ends. We can produce horizontal, vertical, inclined motions by adjusting the upper and lower eccentric weight. Diameter can be ranged from 400mm to 2000mm, with single or multiple screening decks(1-5 layers).Material can be divided into all carton steel, contact part stainless steel and all stainless steel.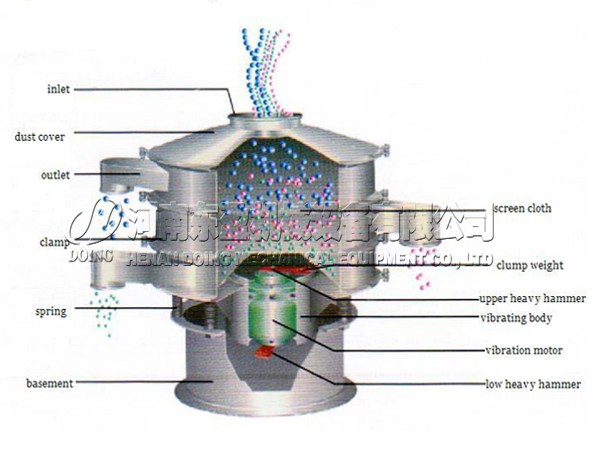 Garri sieving machine structure
Garri sieving machine structure
Garri sieving machine is a vertical-motor system, with eccentric hammers being installed on top and bottom of the machine, where the vibration motor acts as the vibratory source. The direction of the eccentric hammers may change its rotational mode either in horizontal, vertical and inclined movement onto the sieving screener surface.
In short, garri sieving machine is one of excellent machines produced by DOING Company. DOING Company also provides cassava starch processing machine, cassava flour processing machine, sweet potato starch and potato starch processing machine. Those processing machines mainly include cassava or potato cleaning machine, cassava or potato washing machine, cassava or potato crushing machine, cutting machine, centrifuge sieve, fine fiber sieve, disc separator, hydrocyclone station, vacuum filter, peeler centrifuge and flash dryer and so on. We have undertaken to complete a number of major engineering and technical service abroad, equipped with modern installation equipment and the most professional installation team with rich experience, we guarantee the stable running of all projects.
Leave A Message
More information about Garri sieving machine, please contact us, we will get back to you ASAP.