HomeNewsDOING news Jamaica customers visited our factory for cassava processing machines
On November 2019, two Jamaican customers came to DOING to visit our cassava processing machines. They want a complete set of machines for processing bammy.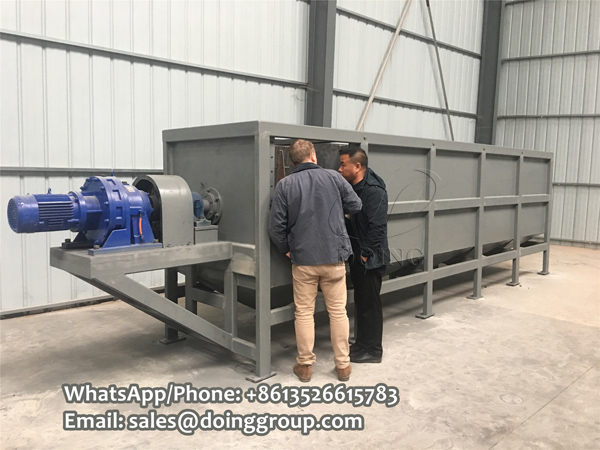 Jamaica customers and DOING engineer
Bammy is one of traditional food in Jamaica, which is made from bitter cassava. In Jamaica local, bammy is normally made by manual in small scale. Due to the increasing demand, they want to set up a modern automatic factory to process bammy to increase production capacity.
On the afternoon, they mainly talked with our sales manager and engineer about their detailed requirements for machines, like what machines they would need for the factory, what material is required for equipment, the equipment capacity, etc. Our engineer provided them with a professional plan based on their requirements and budgets. They are satisfied with the plan and decided to go to our factory to visit our equipment in person.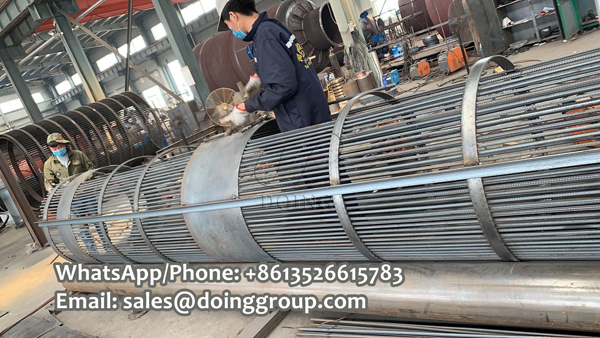 Our wokers manufacture equipment
We took them to our factory in the afternoon, they not only saw some of our prototypes, but also watched the process of our workers processing equipment. They are satisfied with our production capability for equipment in both carbon steel and stainless steel. After confirmed our strength, the clients made their decision to cooperate with our company and order will be confirmed soon after our final proposal is sent to them.
Leave A Message
More information about Jamaica customers visited our factory for cassava processing machines, please contact us, we will get back to you ASAP.