HomeNewsDOING news Burundi customer successfully ordered cassava processing machine from Henan Jinrui
On December 13th, 2022, a customer ordered a cassava grater and a cassava hydraulic dewatering machine from Henan Jinrui for cassava processing. The cassava processing machine will soon be put into operation in Burundi.
Brief introduction of our cassava processing machine
Cassava grating machine is used for crushing cassava tubers.The granularity of the crushed material is large, which can retain the original flavor of cassava. It is widely used in garri processing or other cassava processing industries with low requirements on crushing granularity. Cassava hydraulic dewatering machine is used to dewater the extra water from cassava pulp, which can be used in garri and cassava flour production line. Both are made from stainless steel.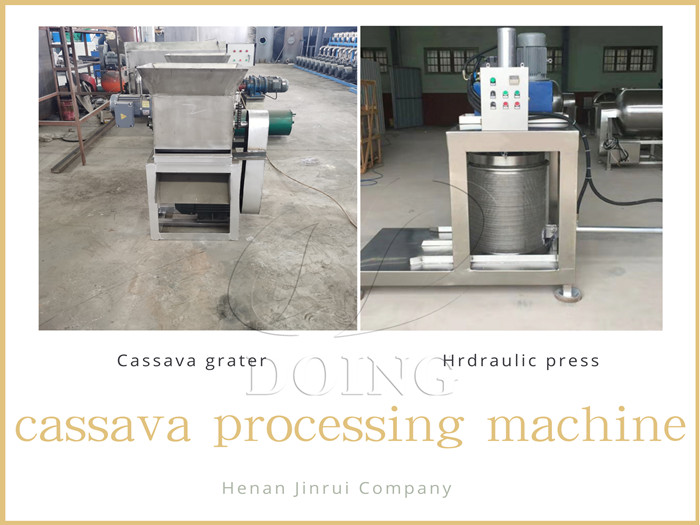 Good quality cassava processing machine for sales
Why customers choose Henan Jinrui?
1.As a professional cassava machine manufacturer, we can not only provide machine but also design these machine to meet your personal requirements.
2.All the machine produced by Henan Jinrui are of good quality and have a long service life. At the same time, we provide machine maintenance and debugging guidance during the warranty period.
3.We have experienced technicians and a strong after-sales service team, committed to ensuring our customers to buy high quality cassava processing machine without any worries.
Finally, this customer chose Henan Jinrui to cooperate. Our factory will arrange machine production ASAP. All progress of this project will keep our customers informed.
Leave A Message
More information about Burundi customer successfully ordered cassava processing machine from Henan Jinrui, please contact us, we will get back to you ASAP.