HomeNewsIndustry news Gari Processing Plant Production Workshop Specifications and Basic Hygiene Requirements
1. Specifications for the production workshop of the gari processing plant
The specifications of the production workshop of the Gari processing plant shall be such that the operational process from receipt of raw materials to finished products including packaging and storage can be carried out smoothly. Therefore, the building should be spacious enough to allow free movement of people, materials and mechanical installations.
The height of the general workshop is generally 5-6 meters, and the production workshop specifications of the gari processing plant have different requirements according to your capacity. For small scale gari processing is relatively small and does not take up a lot of land. Like our smallest gari processing plant, which can process 2 tons of cassava tubers per hour, then you can reach 500 kilometres of gari per hour, the size of the plant you need is about L*W 30*12m. The height used for the flash dryer is only about 17m. But for the large scale with drying section, the total height of the flash dryer pipeline reaches more than 20 meters, which has great requirements on the total height and length of the workshop. The internal factory height can also be designed by your factory.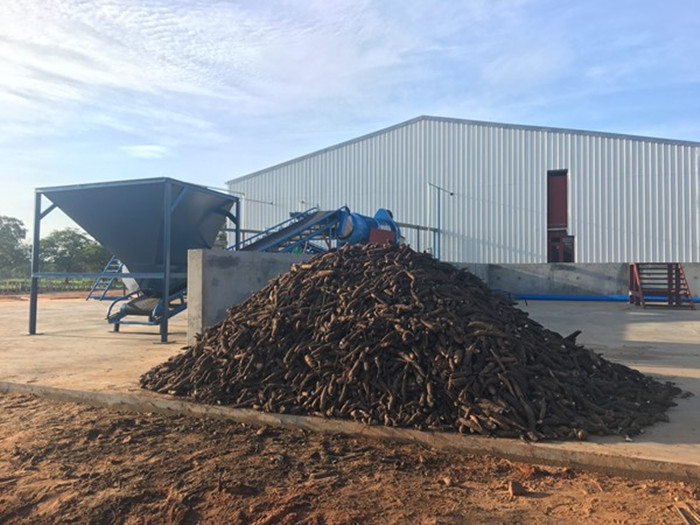 Choose a suitable production workshop of gari processing
2. Basic hygiene requirements for the production workshop of the gari processing plant
In addition, workshops should be designed and constructed to facilitate cleaning. Therefore, the following basic hygiene requirements should be observed in the layout of the gari processing plant:
•Separate the area for storage of raw materials as well as finished product by temporal structures or by constructing a concrete wall
•Separate the peeling section of the plant from the other unit operations. Allow reasonable distance between the wet (peeling, grating, dewatering) and dry (drying, milling and packaging) sections. Preventing they are mixing with together.
•Doors and windows should be equipped with mosquito and fly screens to ensure that the workshop is clean and sanitary.
Besides, the building shall be high enough and with adequate windows and brightness or openings to ensure maximum ventilation and lighting during the day.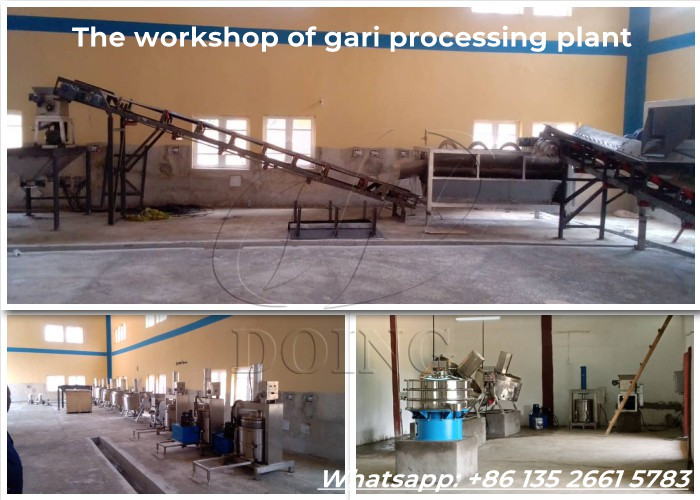 A clean production workshop of gari processing palnt
Like Henan Jinrui Company, when you place order, they will design your factory size according to your topographic map you provide, or you just can take the estimated plant area for your market research only. If you have any questions about your gari processing plant, you can contact Henan Jinrui timely.
Leave A Message
More information about Gari Processing Plant Production Workshop Specifications and Basic Hygiene Requirements, please contact us, we will get back to you ASAP.