HomeNewsDOING news Uganda client placed an order for cassava peeling machine on the date of May 16th, 2022!
On the date of May 16th, 2022, we received payment from an Uganda client who ordered a 1 ton per hour production capacity cassava peeling machine from us. The cassava peeling machine is mainly used to separate the two layers of skin on the outer surface of cassava.
All parts of the peeling machine that may contact with cassava are made of food-grade stainless steel 304. The cassava peeling machine's framework and support legs are made of carbon steel, reducing the cost of the machine. And it is designed with a sand roller that has a higher peeling effect than any other machine on the market. Thus, it's a hot sale in African countries.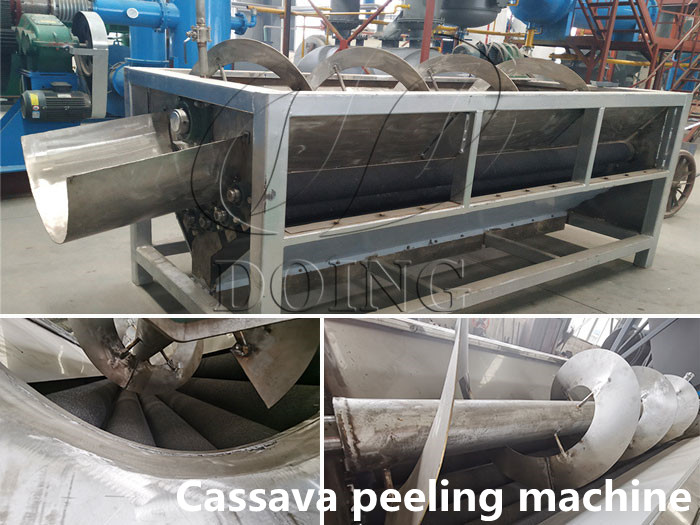 Cassava peeling machine
The first time when the client contacted us was on the date of March 4th, 2021. He was a farmer and wanted to add value to raw cassava, therefore he planned to do cassava deep processing. He inquired about machines for cassava flour production machine that time. But considering his condition, he finally choose to start with a cassava peeling machine.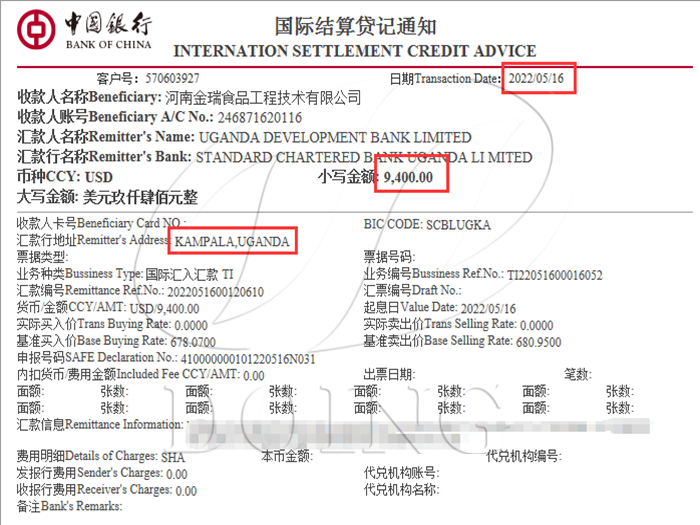 The payment of Uganda client
After a discussion with the client, the project manager from Henan Jinrui prepared a formal quotation and invoice for the client to apply for a bank loan. At the same time, when the client has any questions about machines and shipment, our manager will always seriously respond in time. The client said that if he has enough budget to buy cassava flour production machine in the future, he will still contact us. Because Henan Jinrui's cassava processing machine is very famous and has many positive comments local. Finally, in May of 2022, the client get funds released from the bank and confirmed the order with Henan Jinrui company.
Now the order has been sent to our factory and the machine will be ready in early June, and then shipped to Port Mombasa, Kenya.
Apart from cassava peeling machines, Henan Jinrui company can design and manufacture complete machines for cassava flour, fufu flour, garri, cassava starch, and other cassava product. If you have a plan to set up a cassava factory, feel free to contact us any time.
Leave A Message
More information about Uganda client placed an order for cassava peeling machine on the date of May 16th, 2022!, please contact us, we will get back to you ASAP.