HomeFAQ How to dry Garri quickly and conveniently?
Garri is a fermented and gelatinized dry coarse flour. Its ability to store well and its acceptance as a "convenience food" is responsible for its increasing popularity in the urban areas of West and Central Africa. To store the Garri well,we need to dry the Garri with low moisture content. As a professional Garri processing machine manufacturer and supplier,I'm so glad to share how to dry Garri quickly and conveniently.First of all,let's learn about two kinds of ways of Garri Drying.
① Traditional garri drying for little quantity Garri processing
If you are cooking Garri at home by yourself,working in small batches is more efficient and thorough. Transfer the wet Garri powder to a shallow frying or cast iron pan and heat it up over high heat. Stir the powder constantly to prevent burning. Remove the pan from the heat once the powder is completely dry and brittle. This usually takes 20-30 minutes.Heating the flour gets rid of any remaining cyanide gas, so it's really important! It also kills enzymes and microorganisms in the Garri.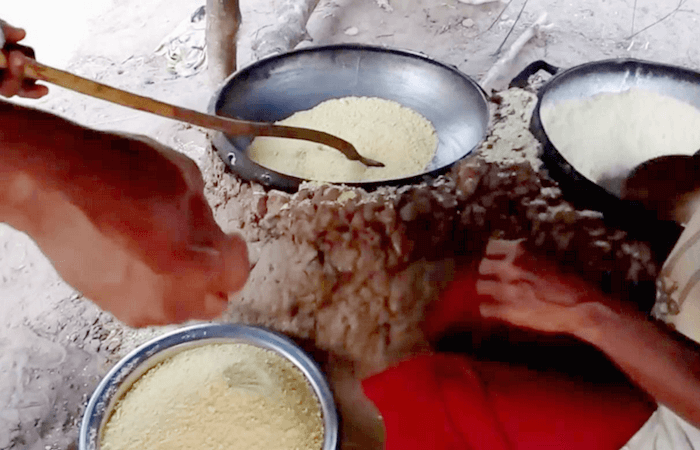 Traditional garri drying
②Advanced garri drying for large quantity Garri processing
If you want to process Garri in industrial processing, Henan Jinrui Company recommends you to use professional Garri drying machine, that's Garri fryer. Because the Garri fryer is highly automated and labor-saving, and has high drying efficiency.Here are the features of Garri fryer.
| | |
| --- | --- |
| Processing Capacity | 40-150kgs/hour |
| Application Scope | Garri frying or roasting |
| Product Introduction | Garri fryer, cassava fryer machine, cassava frying machine, cassava roasting machine, cassava drying machine for cassava Garri processing |
Garri Fryer's Advantages:
1. This type of fryer is a stirring pot, and the heating method can be electric/gas/fuel;
2. It adopts the "Scraping Bottom Type" mixing and stirring, making the materials mixing more evenly and fully without the dead angle. With heat conduction oil as the medium, so it is non-stick between materials and fryer;
3. Independent heating controlling systems, make heating temperature be regulated, and automatically controlled;
4. Without the danger of open flame, explosion, and fire;
5. Simple installation and easy operation.
6. Hand wheel-shaking discharging. It is efficient and practical.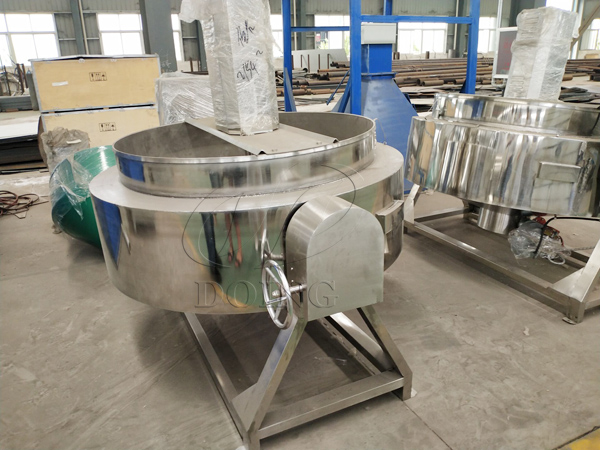 Advanced Garri Fryer
By contrast, it is easy to find that the advanced automated Garri fryer makes Garri drying quicker and more convenient.Henan Jinrui can provide you with Garri drying machines for Garri industrial processing at factory price. If you are interested in garri processing plant, please contact Henan Jinrui Company, who is a professional manufacturer and supplier of garri processing machines.For people who want to process Garri automatically by machines or process Garri in large quantity, we can also provide you other Garri processing machines, like cassava cleaner, washer, cassava grating machine,hydraulic press and vibration sieve.
Leave A Message
More information about How to dry Garri quickly and conveniently?, please contact us, we will get back to you ASAP.