HomeFAQ What products can cassava be processed to?
Many investors are not familiar with what cassava products can be processed to,which delays them to build a cassava processing plant. As a professional cassava processing machines manufacture and supplier, I'd like to introduce three mainly cassava products combined with different cassava processing steps. The three cassava products are cassava starch,cassava flour and garri.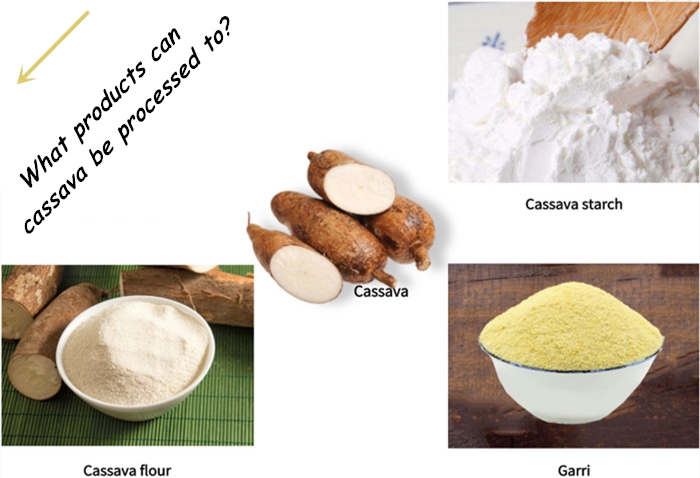 Cassava products
①Cassava can be processed to cassava starch.
Cassava starch is widely used in the textile industry, paper industry, chemical industry and so on. The high demand in different fields of cassava starch and the high starch content contained in cassava ensure that the cassava starch processing industry is profitable.Generally speaking,the cassava can be produced to cassava starch through the following six steps:cleaning, grinding, separation, refining, dehydrating and drying. Compared with the other two cassava products, cassava starch production requires more processing machines to refine high quality cassava starch. Accordingly, the investment of a cassava starch processing plant may cost more.
②Cassava can be processed to cassava flour.
Cassava flour is a good and popular gluten-free alternative to wheat flours, because people had realized the health benefits of eating cassava flour, such as improving digestive and colon health, insulin sensitivity. It can be widely used for Farofa, flatbreads, baked goods,etc. To meet the high cassava flour demand from restaurants, bread stores,cassava flour plant usually follows the five steps to produce cassava flour : cleaning, grinding, dehydration, grinding and drying.
③Cassava can be processed to garri.
Garri is a popular delicious food made from cassava, it is even a staple food in west Africa countries. Through the following seven steps: cleaning, peeling, pulping, dewatering, crushing, drying, screening, cassava can be processed to garri. The good taste of garri increases the demand of garri production, so more and more investors choose the automatic garri processing machine instead of the traditional handwork.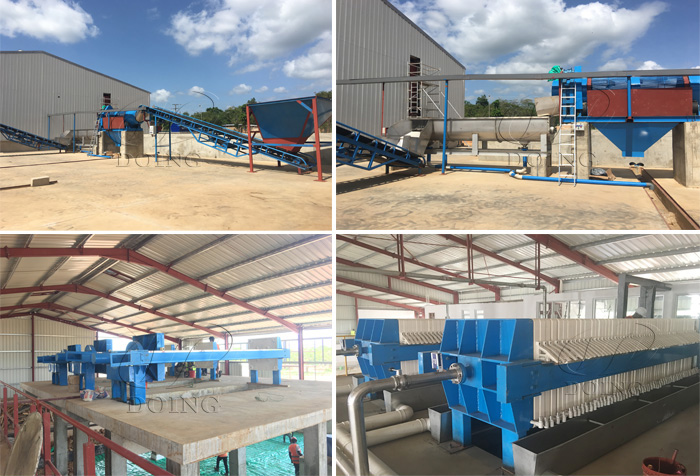 Cassava processing plant
No matter what kind of products you want to process, you can contact Henan Jinrui Company to learn more about detailed business plan, cost-profit analysis and so on. Not only can we provide suitable solutions for you,but also provide you high quality cassava processing machine at factory price.
Leave A Message
More information about What products can cassava be processed to?, please contact us, we will get back to you ASAP.