HomeFAQ How to run cassava flour processing business in Africa?
As a professional cassava flour processing equipment manufacturer and supplier, Henan Jinrui Company had helped many customers install the cassava flour processing plant project in Africa, like Nigeria, Zambia, Ghana, Tanzania,etc. Here we are glad to share you the steps and precautions about how to run cassava flour production business in Africa.
1.Determine the budget and the scale of production
Wherever the business you start, the clearly investment budget is directly related to the benefit and the risk of your new business.And you'd better to determine processing scale further because the processing scale will influence the volume of cassava raw material and the choice of cassava flour processing equipment. Henan Jinrui Company had helped many sustomers installed many projects, like the 3t/h,6t/h cassava flour processing capacity lines. Our products manager can offer suggestions for you according to your processing capacity needs and help you install different scales cassava flour processing plant.
2.Choose suitable plant address
To develop cassava flour processing business, you must have a certain amount of processing space, so you need to prepare or lease a certain area for your cassava flour plant and choose the suitable plant address. Based on our years of experience in equipping customers with cassava flour processing equipment, we recommend that you choose an open area close to the water source as the plant address for the convenience of cleaning and washing of materials.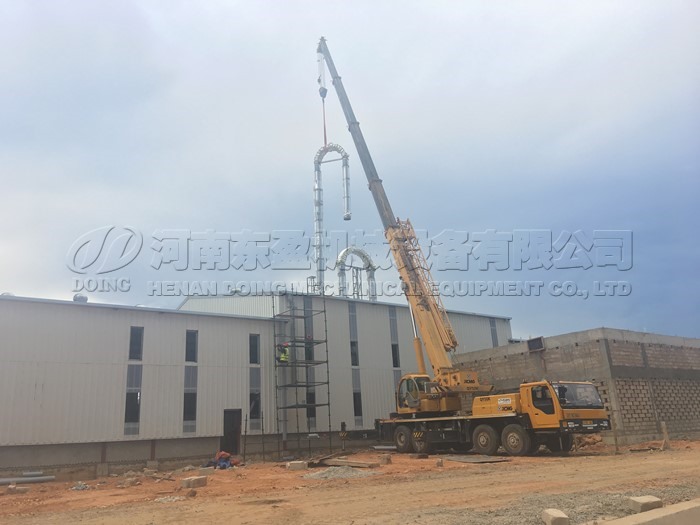 Cassava flour plant
3.Get enough raw materials supply
In order to ensure the smooth operation of the factory, a stable source of raw materials is a factor that cannot be ignored. To a certain extent, a stable source of cassava is not only a guarantee for the feasibility of cassava flour plant processing, but also an important measure for the plant to reduce operating risks. At the same time, the quantity of available raw materials is also a direct determinant of the specification of cassava flour processing equipment need to be purchased.
4.Find reliable supplier of equipment
The equipment purchased not only directly affect the cassava flour output rate and quality, but also the profit of the enterprise, so it can be said that it is the decisive factor for the success of plant. Regarding equipment procurement, we can provide you with some suggestions: manufacturers with cost effective equipment and experienced equipment installation will be the best choice. A reliable manufacturer and supplier can supply you the high quality equipment at factory price,but also offer you professional technical service,which can save you a lot of detours and save trial and error cost, which can in turn improves economic efficiency.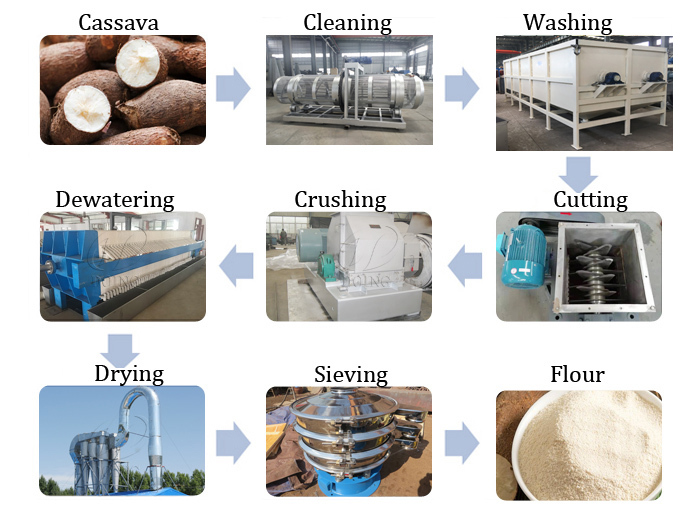 Cassava flour processing equipment
If you have plans to start a cassava flour processing business in Africa, welcome to consult us, Henan Jinrui Company can not only provide you with cost-effective cassava flour processing equipment,but also provide you professional technical consulting services,factory visiting,plant design,etc. Besides that,our company also have cassava flour processing equipment warehouse and overseas offices,you can contact us to visit our high quality equipment more directly and conveniently!
Leave A Message
More information about How to run cassava flour processing business in Africa?, please contact us, we will get back to you ASAP.