HomeFAQ How to produce cassava chips?
Cassava chips mainly have two different types. One is as a snack for people eating, another is as the raw material to supply to the ethanol factory or animal feed factory or starch processing factory. Recently years, dry cassava chips as an ideal raw material for making alcohol and starch, became more and more popular in the international sales market. So how to produce cassava chips of this type?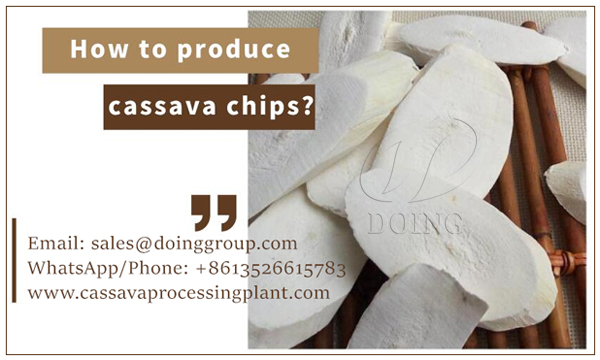 How to produce cassava chips?
To produce such cassava chips, the first step is to wash and peel the cassava, then chip it into chips, and finally dry them. After drying, packing cassava chips into bags and then transport and sell them.
★ Cleaning: Adopting a dry sieve to fully clean the harvest cassava tubers, and remove all the sand, dirt, leaves, stones, etc..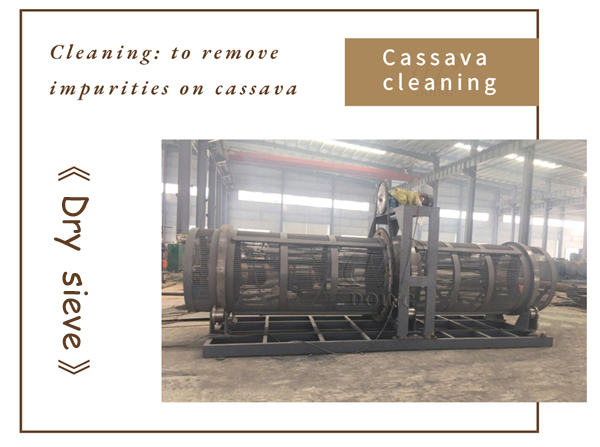 Cassava cleaner
★ Peeling: Depending on your requests for the peeling effect, you can choose whether to use a cassava peeling machine or not.
If the produced cassava chips are used in an ethanol factory or animal feed factory, the requirements for the peeling effect is relatively low, so there is no need to use the cassava peeling machine. But if the cassava chips are used to process cassava starch, adopting a professional cassava peeling machine is more suitable.
★ Cassava chipping: This is the most important step. Using a cassava chipping machine to slice cassava into chips of required thickness. Its worth to tell you the processing capacity of Doing Company's cassava chipping machine can reach to 15 ton per hour, which is China's biggest model at present. Of course, in different thickness, its processing capacity is different. You can set up a suitable thickness according to demand.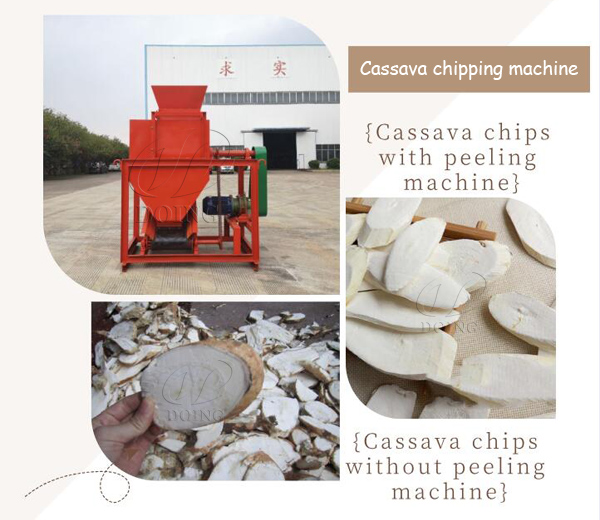 Cassava chips
★ Drying: The drying device adopts the second-stage rotary dryer. After drying, cassava chips moisture is 10%-15%, which can be preserved for a long time.
In general, the processing scale of this kind of cassava chips is usually large, sales volume per batch is also in a large quantity. Therefore, although the cassava chips production principle and making process are simple, to produce them in large quantity, the quality requests to machines are high. It is necessary to choose the professional machines which are stable and durable, have strong carrying power.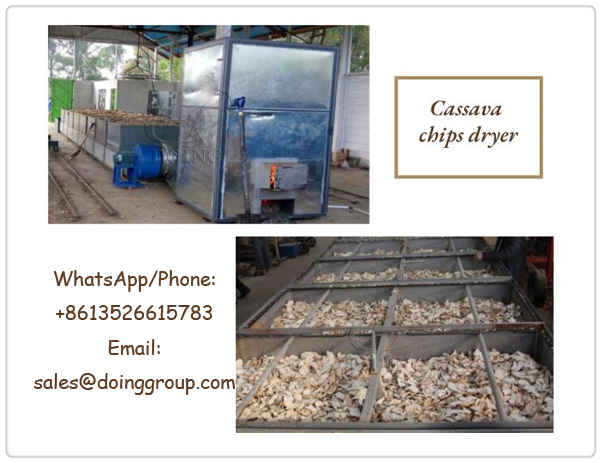 Cassava chips dryer
China Henan Doing Company as a professional cassava processing machines manufacturer and supplier, to meet market demand, not only manufactured different scale cassava chips machines but also designed a large scale cassava chips production line. And the production line is fully automatic from cassava cleaning to cassava chips drying. If you still have problems with how to produce cassava chips or want to buy cassava chips processing machine, welcome to contact us at any time.
Leave A Message
More information about How to produce cassava chips?, please contact us, we will get back to you ASAP.