HomeNewsDOING news Thailand's customers bought DOING cassava starch machine for upgrading cassava starch plant
On August 28, 2019, two customers from Thailand came to visit Doing Company. They mainly wanted to discuss with our engineer about the upgrading of their cassava starch processing plant and purchase our equipment.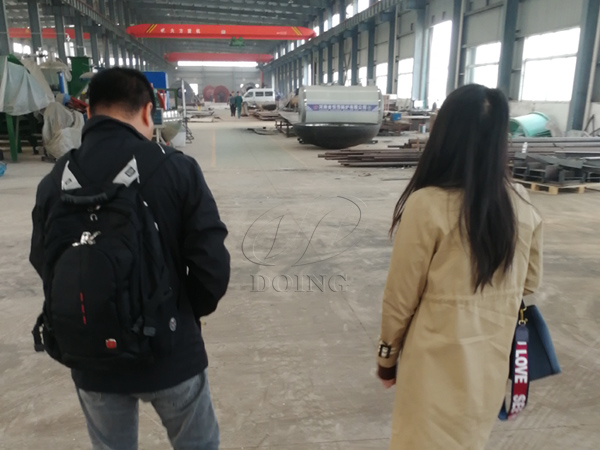 Thailand's customer and our sales manager
One of the customers is the chairman of the cassava starch plant, and the other is the most professional engineer in their factory. The first day they mainly wanted to discuss the details of their cassava starch plant renovation with our engineer. Their cassava starch plant has been in operation for about 10 years, many machines need to be replaced, in addition, they want to further expand production. After understanding these details, our engineer specifically discussed with them about which devices need to be replaced and which devices need to be updated. Considering that after ten years of development, the current cassava starch process and equipment are more advanced. Our engineer also designed the latest technology based on their available equipment, which not only replaces the unavailable equipment, but also eliminated some of the outdated equipment. What's more, our engineer also designed new equipment location maps based on their workshop drawings to ensure the location of the new equipment is reasonable. As an experienced engineer in the production of cassava starch and plant operations, the customer's engineer also recognizes the new solutions designed by our engineer.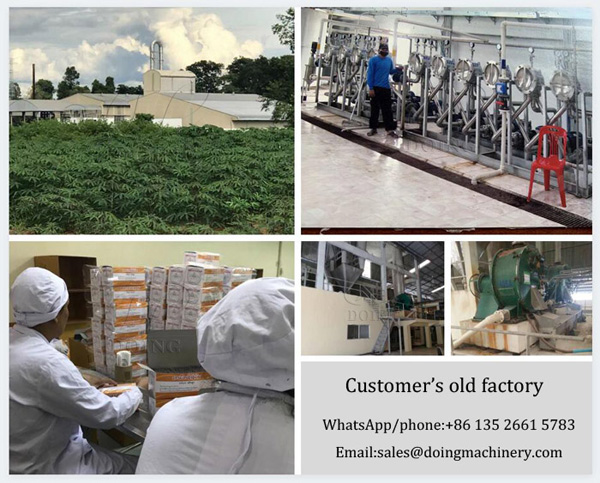 Customer's old cassava starch plant
In addition to the professionalism of our engineer, the customer also learned that we completed an upgrade project for the tapioca starch factory in Indonesia in the last year. We also showed customers in detail the comparison of pictures before and after the renovation of the Indonesian factory. Thailand's customer and the engineer are very confirmed by our strength. So after visiting our factory and inspecting our equipment on the second day, the customer signed a contract with us.
In fact, the upgrade of the old cassava starch plant is not easy. Many details need to be paid attention to. The supplier needs to have sufficient strength and experience. In addition to the manufacture of the new machine, the construction work of the old factory is not easy and needs to be redesigned and built. However, Doing Company has professional engineers and project transformation experience, which can provide you with the best solution according to your needs.
Leave A Message
More information about Thailand's customers bought DOING cassava starch machine for upgrading cassava starch plant, please contact us, we will get back to you ASAP.