HomeNewsIndustry news Cassava grating machine price in Nigeria
Cassava grating machine are a popular device in Nigeria, which is often used in grating step in garri processing. But what is the cassava grating machine price in Nigeria? This is a question often asked by customers when purchasing this device. Here we will introduce the cassava grating machine price in Nigeria.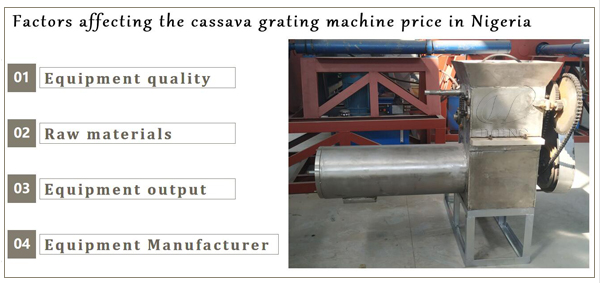 Factors affecting the cassava grating machine price in Nigeria
The cassava grating machine price in Nigeria has a certain floating nature on the market, and it will be affected by many factors such as equipment quality, raw materials, capacity and manufacturers.
1) Equipment quality: Good quality is one of the fundamental and key factors affecting the cassava grating machine price in Nigeria. Obviously, high-quality, high-efficiency equipment will have a higher price. Conversely, low-quality low efficiency equipment will be cheaper.
2) Raw materials: The material of the cassava grating machine can be stainless steel or carbon steel. Cassava grating machine made of carbon steel is cheaper than stainless steel one. The material can be chosen according to your needs and budgets.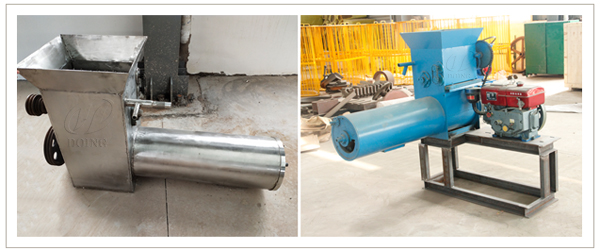 Stainless steel and carbon steel cassava grating machine
3) Equipment output: the cassava grating machine price in Nigeria is different based on different equipment output. It is clear that the larger the output, the larger the equipment, the more expensive the price. We can provide cassava grating machine of 1t/h, 2t/h, 3t/h, etc.. for customer to choose. Of course, if you have special requirements, we can also customize for you.
4) Equipment Manufacturer: There are many manufacturers of cassava grating machine, and the processing strength and processing technology of different manufacturers will have an important impact on the price. For strong manufacturers, they invest more manpower and financial resources, their processing scale is larger, technology is more advance, and their after-sale service is more complete. Therefore, their equipment price will be relatively expensive, but their product quality and after-sale services are also more guaranteed.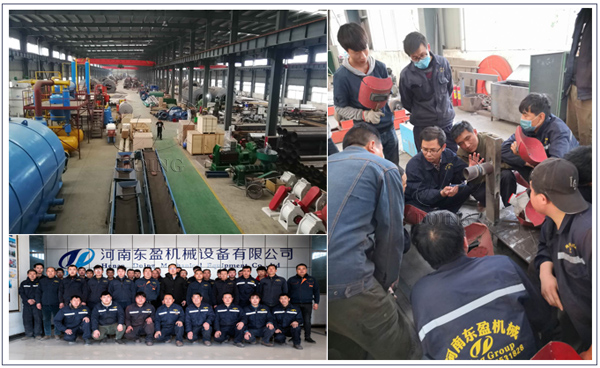 Equipment manufacturer
Doing Company has been engaged in the cassava deep processing equipment manufacturing industry for decades years. Our engineers have more than 30 years of experience in the design and manufacturing of cassava equipment. In addition, our factory has professional technical staff and a complete after-sales service system. So we can not only customize suitable cassava grating machine for you, but also provide you with good after-sales service. In addition, we have overseas warehouses in Nigeria. We can ship the equipment directly to overseas warehouses to save your shipping costs. What's more, we have dedicated overseas managers stationed overseas. If there is any questions about the equipment, you can contact us at any time. Therefore, if you want to buy a cassava grating machine in Nigeria, you can go directly to our overseas warehouse to select our equipment and buy our equipment at the factory price.
Leave A Message
More information about Cassava grating machine price in Nigeria, please contact us, we will get back to you ASAP.