HomeNewsIndustry news Popular cassava grinding machine in Nigeria for garri processing
Garri is one of important edible food in Nigeria, which is mainly made by cassava peeling, washing, grinding, fermentation, dewatering, frying and sieving. In most garri processing factories, grinding has always been the most important and difficult task.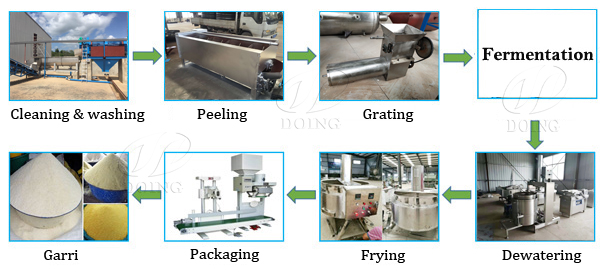 Cassava grinding machine for garri processing
In the early stage, local Nigerian people usually grind cassava by a perforated metal plate, which is not only low in efficiency but high in waste rate. With the development of mechanization, the appearance of cassava grinding machine in Nigeria solved this problem, it not only greatly improved cassava grinding efficiency but also increase the yield of garri.
Among these cassava grinding machines, Chinese equipment is most popular in Nigerian market due to its high cost performance.
Henan Doing Company is a professional cassava processing machine in China. We designed a high efficient cassava grinding machine based on international advanced technology, engineer's professional knowledge, our project experience and customers' feedback. It is popular in Nigerian market and approved by our customers.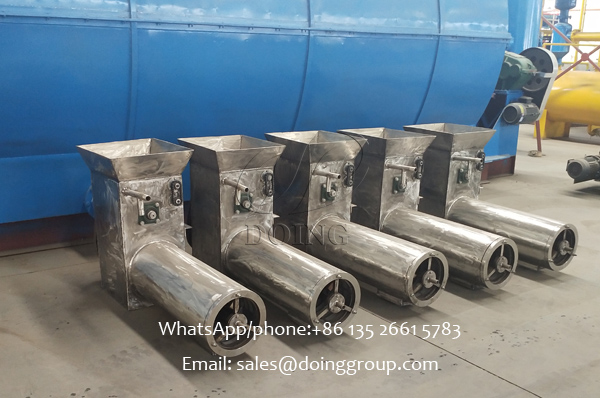 DOING cassava grinding machine
This cassava grinding machine adopts a double-layer crusher and starch separator which can separate starch water from grated cassava mash. Firstly cassava is sent to the upper part of the grinder for the first grinding and then material falls down to the second layer for complete grinding. Finally, starch water will be separated from cassava mash and discharged directly from the bottom outlet. It has advantage of low consumption, easy maintenance and operation.
Besides, depending on the Nigerian local situation and customer's requirements, our cassava grinding machines are available in various designs. The first is the equipment material, our cassava grinding machine can be made of carbon steel or stainless steel. The second is drive mode, the drive mode can also be designed, clients can chose to buy motor drive machine or diesel drive machine as option.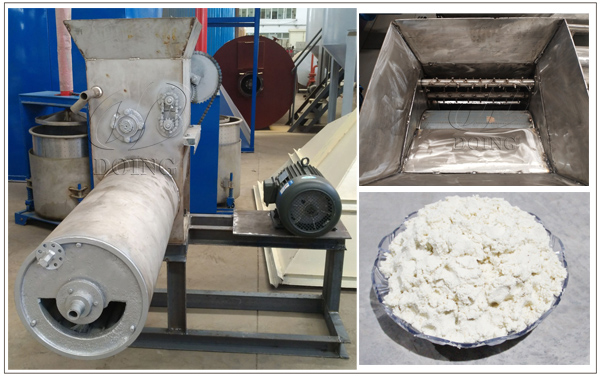 Cassava grinding machine
What's more, in this year, we set up a overseas warehouse in Lagos, Nigeria and some garri processing machines were transported there for show. Many clients go and visit our cassava grinding machines there and are satisfied. Apart from cassava grinding machine, clients can also see garri fryer, hydraulic press, cassava chippers in our Lagos warehouse. If it's urgent for you to use machines, you can directly pick up equipment from Lagos, saving time for manufacturing and transportation from China.
If you are interested in our cassava grinding machine, you can contact us for more details or visit our overseas warehouse.
Leave A Message
More information about Popular cassava grinding machine in Nigeria for garri processing, please contact us, we will get back to you ASAP.