HomeNewsDOING news A customer in Côte d'Ivoire purchased a cassava hydraulic presser from Henan Jinrui
On August 4th, 2022, in order to expand the scale and improve the degree of automated production, an old customer from Cote d'Ivoire bought a cassava hydraulic presser from Henan Jinrui again.
This customer had previously purchased small-scale garri production line from Henan Jinrui, and his factory is currently running. Because Henan Jinrui Company will regularly return visits to customers who have purchased our machine, so as to know whether the machine is running well and provide customers with high-quality after-sales service in time. Then, during a return visit to this customer, we learned that the customer is very satisfied with the quality of our garri processing machines and wants to expand the scale to produce cassava flour. However, the customer has a limited budget and wants to upgrade the dehydration equipment on the basis of the original garri production line to semi-automatically produce cassava flour. Therefore, he chose to buy a hydraulic press from Henan Jinrui first. In addition, Henan Jinrui's engineers designed a plan for him to gradually improve the cassava flour production line according to the needs of customers. When the customer's funds are sufficient, he can contact Henan Jinrui Company at any time to upgrade automated cassava flour production line. Recemmended reading: [What machine is used in cassava flour making?What are the processing steps of cassava flour making?] Our customers say that our after-sales service is very considerate and they are willing to cooperate with us for a long time.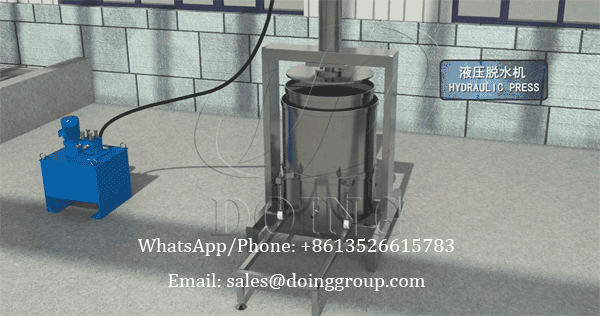 High efficiency cassava hydraulic presser from HENAN JINRUI
After receiving the customer's order, we immediately contact the factory if there is a direct delivery in stock. Henan Jinrui has two factories, one in Jiaozuo, Henan, China, and the other in Lagos, Nigeria, Africa. We choose to ship from domestic or foreign factories according to the urgency of customers.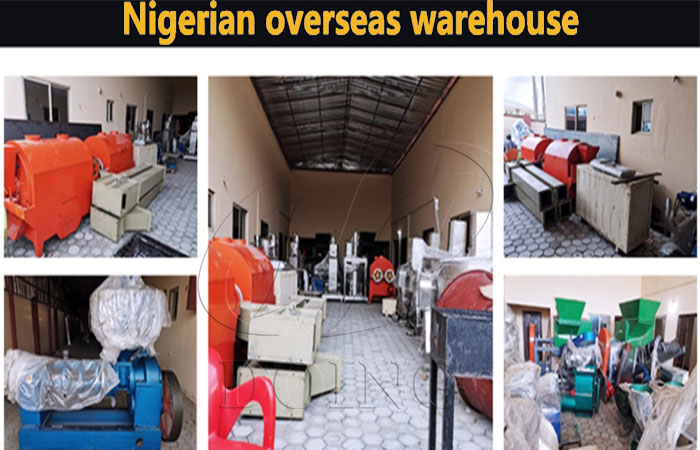 Henan Jinrui Nigeria Overseas Warehouse
At present, the hydraulic press has been checked and packaged by Henan Jinrui's technicians, and the customer can receive it in about half a month. Henan Jinrui wishes customers to put into production as soon as possible, and the business is booming.
If you also have the idea of engaging in cassava processing business, please contact Henan Jinrui Company to design investment plan and production line for you.
Leave A Message
More information about A customer in Côte d'Ivoire purchased a cassava hydraulic presser from Henan Jinrui, please contact us, we will get back to you ASAP.