HomeNewsDOING news A Congo customer purchased a cassava peeling machine again!
Congratulations! On Sep 29, 2022, a Congo customer purchased a cassava peeling machine from the DOING company again!]
Recently, several foreign customers purchased cassava peeling machine from DOING Company. This cassava peeling machine can remove the two skins of cassava for garri, cassava flour, cassava starch processing line, etc. It can save labor and promote processing efficiency.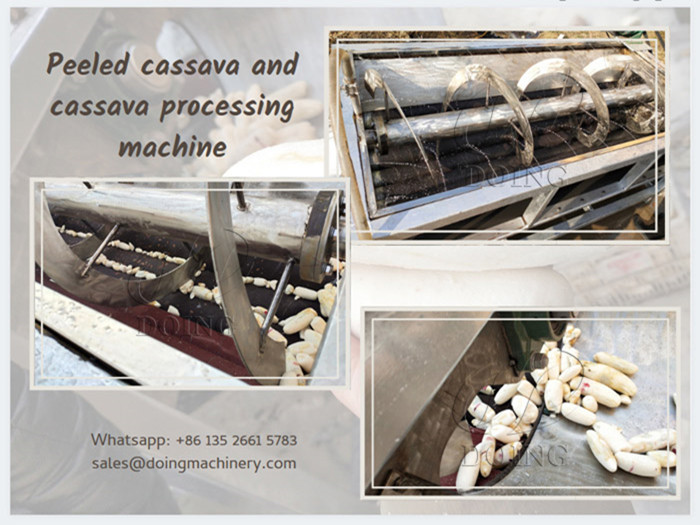 In the current epidemic, why do Congo customer choose DOING for purchasing?
Before purchasing the machine, the Congo customer purchased some cassava processing machines including a grating machine, dewatering machine, drying machine, etc for his cassava processing business from DOING. Since DOING Company provides customers with perfect after-sales service, the company maintains a good relationship with customers. Recently, the customer said that his cassava processing business was running well and considering adding machines to increase efficiency and automate production. He was very satisfied with the cassava processing machine of DOING Company, so it became the first choice of Congo customers.
Customer satisfaction is our big success. Here, DOING hopes Congo customer's businesses flourished!
Leave A Message
More information about A Congo customer purchased a cassava peeling machine again!, please contact us, we will get back to you ASAP.