Cassava starch production process in South Africa
Henan Doing Mechanical Equipment Co.,Ltd mainly products are cassava starch production process, cassava flour processing machine,garri processing line etc. With more than 20 years experience, and many successful programs in Africa,Southeast Asia,Middle East and so on.
In the first quarter of 2016, our fist shipping of cassava starch production machinery to Sough Africa is finished sucessfully this week.
cassava starch production process shipping
This is a 20TPD cassava starch production process line, the whole line including:
Cassava converying machine
Cassava cleaning machine
Cassava peeling machine
Cassava crushing machine
Centrifuge sieve to seperate the residue and slurry
Hydrocyclone groups to refnine the starch
Vacuum dehydrator
Drying machine
contact us
Skype:

elina881130

Address:

No.133 Yaozhai Road, Jinshui District, Zhengzhou City, Henan Province, China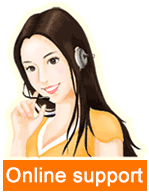 Leave a message

Tel/Whatsapp:
+8613526615783