HomeNewsDOING news DOING participates in the 8th International Food Processing EXPO in Turkey
Expo Name:The 8th International Food Processing EXPO in Turkey, 2019
Expo Time:20th-23th March, 2019
Expo Hall:Istanbul Expo Center /Hall 9-10
Expo Address:Yeslkoy,Ataturk Cd.34149 Bakirkoy, Istanbul ,Turkey
DOING company booth: Hall 9/A16
The exhibition is organized by Turkey PARANTEZ, the only professional food and feed processing technology equipment exhibition in Turkey. The exhibition covers the entire industrial chain of wheat, rice, corn, soybeans and other foods: a professional equipment exhibition from raw material sorting, transportation, storage, to grinding, milling, processing and packaging to become the ultimate food for human or animal.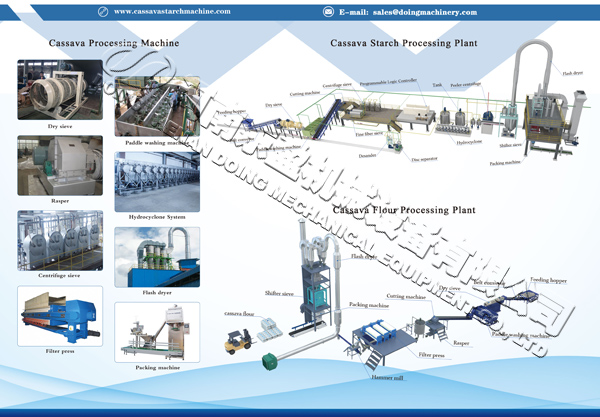 DOING starch processing machine
The exhibition background:
Agriculture is a traditional industry in Turkey and a core sector of the national economy. 55% of the country's labor force is engaged in agriculture. The diverse climate and complex geographical environment between the regions enable Turkey to produce a variety of agricultural products, accounting for 80% of the total crops in Europe. In recent years, Turkey's rapid population growth and the rapid development of Turkey's tourism industry have driven the sales of cereal products. However, the productivity of Turkish grain-related equipment is not strong, mainly relying on imports, so the exhibition provides an effective platform for exhibitors and buyers.
Exhibition Profile:
1) Food processing equipment: noodle production equipment, steamed bread production equipment, corn processing equipment;
2) Rice processing equipment: complete rice milling equipment, steamed rice equipment and other accessories;
3) Starch processing equipment: washing machine, grinder, centrifuge sieve, desander, hydrocyclone system, starch dewatering machine, flash dryer and other accessories;
4) Grease processing equipment: oil press, complete grease processing equipment, etc.;
5) Laboratory equipment: quality control systems, temperature and humidity instruments, analytical kits and equipment, additives, etc.
DOING starch processing machine
The globalization of the world economy and rapid technological advancement have spurred manufacturers to increase their growth rate, produce and develop new technologies and products to maintain their leading market position. This exhibition is designed to help attract and collect similar manufacturers and share their experiences in industry and science. Bring more customers to exhibitors, and also give exhibitors the opportunity to access more advanced technology. Doing Company is a professional manufacturer of starch processing equipment. DOING overseas sales manager is in the 8th International Food Processing EXPO in Turkey at 20-23. If you are interested in starch processing equipment, please consult DOING sales manager at Hall 9/A16.
Leave A Message
More information about DOING participates in the 8th International Food Processing EXPO in Turkey, please contact us, we will get back to you ASAP.