Garri processing plant layout
When begin to construct a garri processing plant, the garri processing plant layout usually the important thing to consider. Recently, Doing Company has been made a garri processing project for our client with 1 ton garri output per hour, now the equipments under manufacturing. We also made a garri processing plant layout for him, the layout photo as below: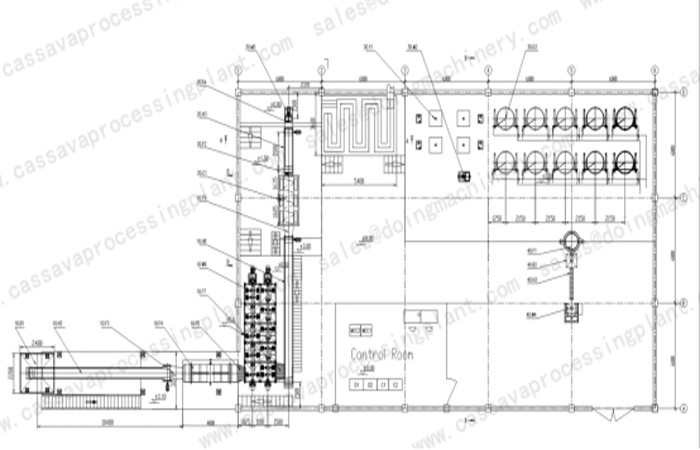 Garri processing plant layout made by DOING
Garri is a popular food in the cassava planting area, and most of time, garri processing plant production scale is small, it's a good small scale investment project. However, our Nigeria client garri processing plant investment is not small, his plant can process 10tons garri per day, 70 tons per week, 300 tons per month. This garri processing plant layout include the cassava cleaning and washing system, cassava peeling machine, cassava grinding machine, hydraulic press for dewater and the garri frying machine. And your different production capacity is the first factor for the garri processing plant layout made.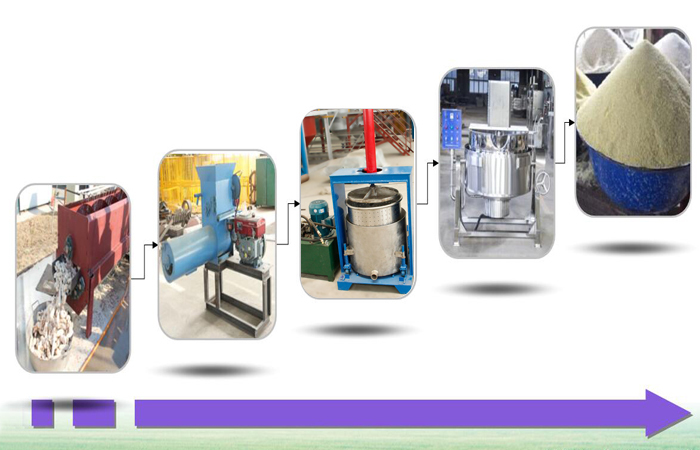 Main machine used in garri processing plant layout
A-cassava cleaning system use the dry sieve and paddle washer to complete, can fully cleaning the cassava, remove the sand, stone, leaves, and part of outer peels.
B-cassava peeling: Doing Company cassava peeling machine with new technology can make the peeling rate more than 95%, entirely remove the toxic parts of cassava, higher speed than manpower. You can click cassava peeling machine running video to learn more about our peeling machine.
C-our cassava grinding machine special design for garri processing, uniform crush the cassava, at the same time, filter excess moisture. This is the grinding machine working video.
D-hydraulic press used for cassava powder dewater, also a high efficiency machine used to instead of artificial. Operation easily.
E-finally is the garri frying machine, this also the most important machine for garri processing, and the frying section is the essential part in the garri processing plant layout. Our garri frying machine make sure no paste, guarantee the garri taste good, and you can add the palm oil into the garri frying machine to get better flavor. Following is the garri frying machine made by Doing Company technical parameters:
| | | | | |
| --- | --- | --- | --- | --- |
| Model | Diameter(mm) | Depth(mm) | Stirring power(kw) | Capacity(kg/h) |
| DYC-300 | 1000 | 390 | 1.5 | 40 |
| DYC-400 | 1000 | 420 | 1.5 | 60 |
| DYC-500 | 1000 | 450 | 1.5 | 100 |
| DYC-600 | 1000 | 450 | 3 | 150 |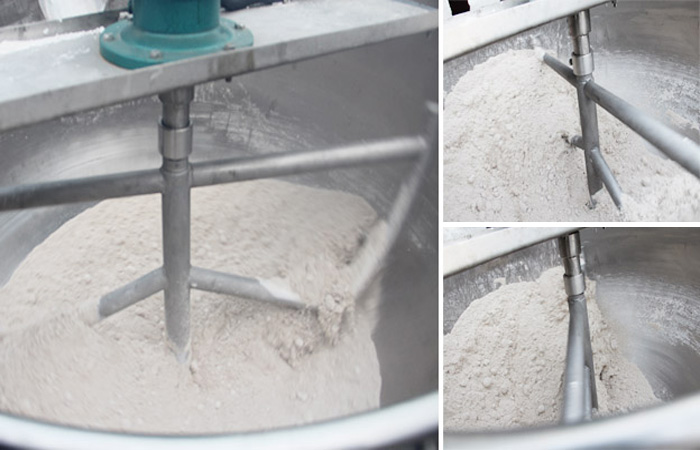 Garri frying working
Garri processing plant layout usually designed by a special person, and as a professional cassava processing machine manufacturer, our engineer also professional. We can make the garri processing plant layout for you, as your capacity requests and many other factors. Except the machines, for garri processing plant layout made, we also need to consider the plant cover area, the site selection, transport corridor, package room, office area, etc.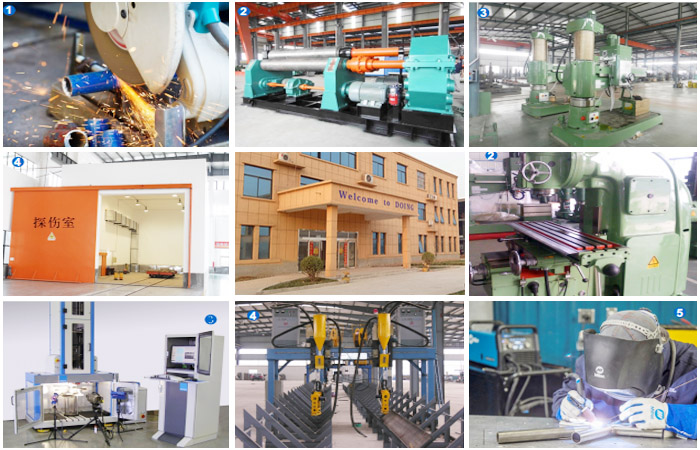 Doing Company-factory
The garri processing plant layout need to suitable the following principles:
1. Fluency: the associated processes are centrally located, make sure the plant processing continuity and smooth. This guarantee the factory working efficiency.
2. Minimal distance principle: as far as to reduce the transport, the process can't to cross, keep runs line.
3. Keep balance: resource allocation between several station and speed configuration as far as possible balance.
4. Garri processing plant layout is sufficient force for the change in the future, so the plant need to leave some space for the plant layout adjust.
This is the important factors for the garri processing plant layout made, can improve the plant working speed, guarantee the plant ordering runs.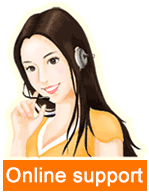 Leave a message

Tel/Whatsapp:
+8613526615783