Cassava starch centrifuge sieve machine delivery to Indonesia
Indonesia customer ordered centrifuge sieve machine have been loading and shippment, this customer buy our centrifuge sieve machine to used in his cassava starch processing plant. Below is the photo of this centrifuge sieve loading and shipment: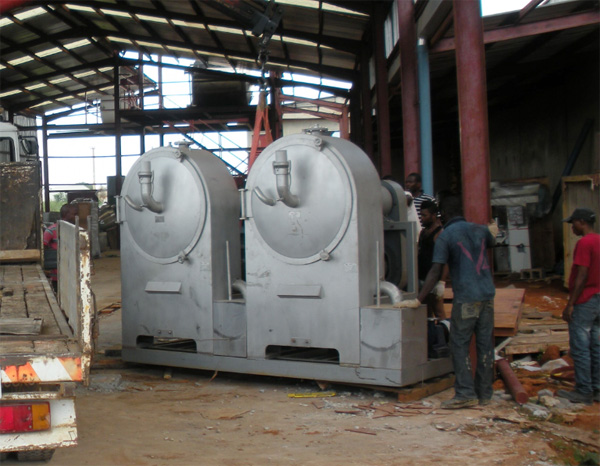 Centrifuge sieve sale to Indonesia
DOING centrifugal sieve is composed of sieve column, outer casing, base, screen column bearing seat, motor, etc. Please pay attention to the following four aspects during the centrifuge sieve working:
1. Never open the front cover and top cover of the centrifugal sieve during operation, otherwise it will cause serious accidents.
2. Always check if the motor temperature is normal.
3. For 3 months to 6 months, add the sieve bar bearing grease and motor bearing block grease.
4. If there is vibration, centrifuge sieve should be stopped immediately to check whether there is material blockage in the screen bar, then wash with water, restart the machine, keep the whole machine clean when handing over the shift, if there is no foreign matter in the screen, check whether the sieve bearing is loose. Check whether the motor and the V-belt are normal. If there is a problem with the motor, you must find a professional electrician to repair it. Be sure to do safe operation.
Centrifugal sieve from Doing Company introduction:
Processing capacity: 3-30m3/hour
Scope of application: sweet potato, potato, cassava, wheat starch processing in the process of pulp residue separation.
Product Description: Starch horizontal centrifugal sieve is mainly used to separate pulp residue, which has the characteristics of good separation effect, low energy consumption and low cost.
Material: carbon steel, stainless steel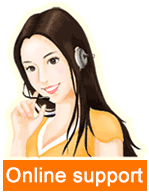 Leave a message

Tel/Whatsapp:
+8613526615783