The benefits of cassava flour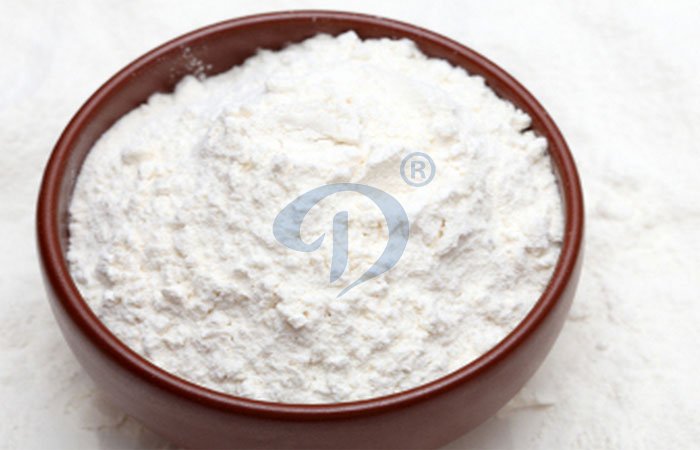 High quality cassava flour
What is cassava flour?
It's a type of gluten-free, wheat flour alternative that's made by grating and drying the fibrous cassava root (yuca). One of the suppliers of cassava flour, calls this product the "next generation in grain-free baking" due to its easy-to-use texture and mild taste. You also might have hard of another popular product made from cassava: tapioca. Tapioca is usually found in stores in the form of small, white pearls made from extracted cassava starch.
The Benefits of Cassava Flour
1. Can Be Used in Place of Wheat Flour
Cassava flour is easy to use in recipes in place of traditional grain-based flours or even gluten-free flour blends. One of the best things about using cassava flour is its neutrality in terms of taste. It doesn't have a dry, strong or unfamiliar taste or texture that often comes with using some gluten-free flours.
Many people find that cassava can be used in recipes without it even being detected at all and that it's practically indistinguishable from wheat-based counterparts. Its texture lends well to baking things like brownies, cookies and denser breads, or you can use it in savory dishes to thicken sauces or to form burgers/patties.
Many people like baking with cassava flour since it doesn't have a sour taste or smell that fermented, sprouted grain flours sometimes can carry. If you're going to bake something like bread or cake and require a flour that rises well, cassava can be used to replace a portion of the flour in the mixture. For recipes that don't require rising, cassava can totally replace grain flours.
2. Non-Allergenic (Gluten-Free, Grain-Free and Nut-Free)
If you're unable to use coconut or nut-based flours in recipes (like almond meal), cassava is another great alternative for gluten-free baking. Some manufacturers even sell high-quality cassava flour that's gluten-free certified by the the Gluten Intolerance Group.
Because it's totally grain-free, cassava flour is a good choice for more than just those with gluten intolerance symptoms — it's also paleo-friendly and can also be consumed by people with sensitive digestive systems or disorders, such as irritable bowel disease or irritable bowel disease. (2) In fact, it's a popular flour alternative for those following an autoimmune protocol diet like the GAPS Diet Plan and Protocol due to its high digestibility
3. Low In Calories, Fat and Sugar
Cassava has less than 120 calories for a quarter-cup serving, making it lower in calories than some other gluten-free flours, such as almond or coconut flour. Overall, it has a higher water content, lower fat content and lower calorie density than other flours, including corn, wheat, plantain, almond, coconut, rice and sorghum flour.
Cassava flour makes a good choice for people with health conditions like diabetes, high blood pressure or high cholesterol, since it's extremely low in salt/sodium, sugar and fat, plus totally free from refined carbohydrates and synthetic ingredients. Depending on what other ingredients you use cassava with, it can help you maintain normal blood sugar and provide a good source of energy.
Cassava flour is high in carbs and provides a similar amount of carbohydrates as most other grain-based flours, which can be helpful for supporting energy levels in people who are active but avoid eating other starches. In fact, because it's so high in carbohydrates, experts estimate that cassava plants provide the third-highest yield of carbohydrates per person in many parts of the world (after sugarcane and sugar beets). Its composition is about 60 percent to 65 percent water moisture, 20 percent to 31 percent carbohydrates, and less than 2 percent protein and fat. In some parts of Africa, it provides up to 30 percent of total daily calories!
The best way to use cassava flour is probably to pair it with other nutrient-dense, complimentary foods in order to boost the fiber, vitamin and mineral content of recipes. For example, you can increase the amount of fiber in recipes by using cassava flour in combination with high-fiber foods like chia seeds or flaxseeds. It can also be used to make pizza dough or crepes that you can top with your favorite healthy ingredients, such as raw cheese, tomato sauce, veggies, fruit or avocado.
4. Inexpensive, Sustainable and Easy to Grow
Cassava plants are grown in over 90 countries worldwide and are able to withstand less-than-optimal environmental growing conditions, making them highly sustainable according to research done at the International Center for Tropical Agriculture in Colombia. Cassava has been found to assimilate carbon at very high rates under high levels of humidity, withstand high temperatures and solar radiation, and survive in environments whether dry or humid.
Due to characteristics like having a "fine root system, long leaf life, strong root sink and high leaf photosynthesis," cassava helps feed millions of people every year who are susceptible to famine and living in stressful environments. The shrubs have been found to survive even in very poor soils and under prolonged drought conditions, which helps cassava growers reduce their use of water while still producing a high crop yield. Purchasing cassava flour and other cassava products also helps support growers who rely on exporting cassava to earn an income, provide employment opportunities and serve as a reserve food in times of scarcity.
Our company can supply the complete cassava processing machinery to produce tapioca starch , cassava flour or garri from cassava . If you want to get into the cassava processing business, please contact with us freely .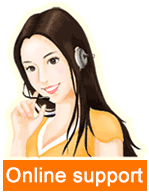 Leave a message

Tel/Whatsapp:
+8613526615783