Cassava grating machine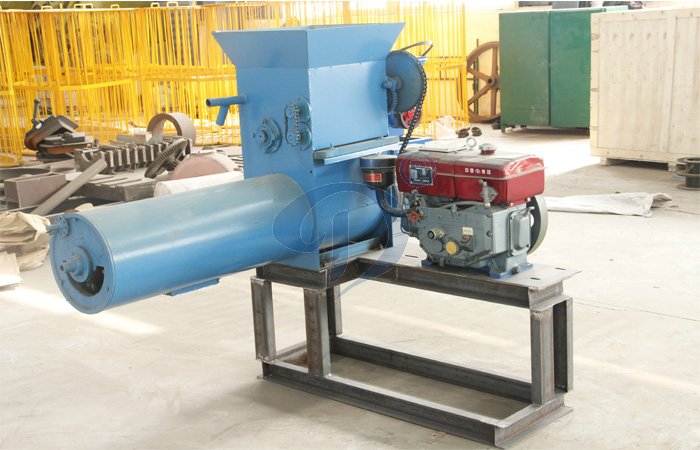 Factory direct sale contact number
The new model cassava grating machine has two modes of operation, it can be powered either electrically or engine. It takes care of power failure problems, and can be used in rural settlements where electricity supply is not in existence.
Cassava is feed with the new model cassava grating machine through the hopper made of metal sheet to the grating drum, the grating file is made of stainless steel material thus prevent the grated cassava from being polluted. Rotating at high speed, this cassava grating machine can break the cell of cassava well, with water as medium, the grated cassava is in a state of pulp. By extract the starch into the pulp, we can get cassava starch; if dewater and dry it directly, we can get cassava flour; and if ferment it for a few days and then fry it, we can get garri. Therefore, this cassava grating machine has wide application for cassava processing.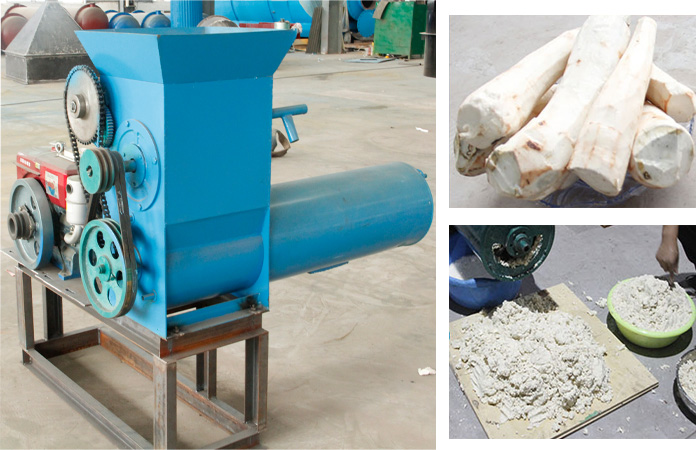 New model cassava grating machine
Feature of cassava grating machine:
1. High smashing efficiency, without destroying the starch molecules, improving cassava processing speed.
2. Advanced design and manufacturing, increased processing speed and reduce the waste of cassava.
3. The new model cassava grating machine run more smoothly, with low energy consumption.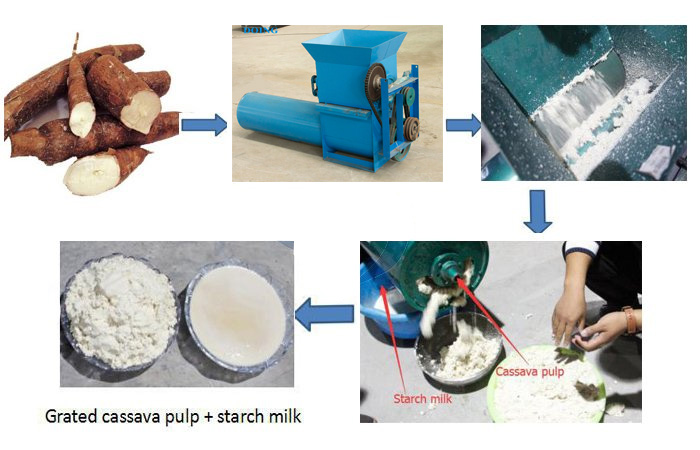 Cassava grating machine
The cassava grating machine is suitable for making garri, also can used to making cassava flour and used to making cassava starch. This kind of cassava grating machine(click to see this machine working video) is multi-functional and high quality, it can save much labour and the energy, which make it a popular cassava processing machine.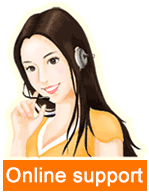 Leave a message

Tel/Whatsapp:
+8613526615783